OK, so we're not leaving the house every morning looking red carpet ready, and let's be honest, sometimes it's even a struggle to swipe on some mascara. With all these different creams, foundations and colors at our choosing, it can be hard to solidify our favorite looks (and learn how to use the right products).
But we definitely have those days where we just want to feel glamorous. We want lashes that reach the stars, and bold red lips that just scream "Look at me now!" And if there's anyone who can teach us a thing or two about great makeup, it would have to be one of the best style icons as of late, Rihanna.
So without further ado, see the simple tricks that could make you feel more glam everyday. Trust us, they're pretty easy.
1. Wear makeup anytime you see fit.
2. Don't be afraid to flip and flaunt that long hair.
Like, all the time. Everywhere.
3. Mascara (or falsies) can take your lashes to the next level.
4. Don't worry about high-end products, some of the best formulas come from drugstore brands.
5. Find a perfect, holy grail makeup product and stick to it.
But just a warning, you'll never get over that bubbly feeling you get every single time you use it.
6. A fancy manicure is an affordable way to instantly feel more special.
7. Do what you have to to get nice, healthy hair. Even if it means donning a doobie wrap.*
*Especially if "that Rihanna rain just won't let up."
8. If waxing, threading and other painful tactics are what gives you confidence, go for it.
9. The key to better skin might just mean getting back to a basic skincare routine without the added fluff.
10. Experiment with different hairstyles (even if that means trying a wig on for size).
11. Just because you wear glasses doesn't mean you can't wear awesome eye makeup.
12. Rock your tats, because they're beautiful, too.
13. Say it with us: Short hair, don't care.
14. Eyebrows are the true windows to the soul, so take a second to keep them groomed.
15. Finally, there's nothing wrong with loving the way you look sans makeup.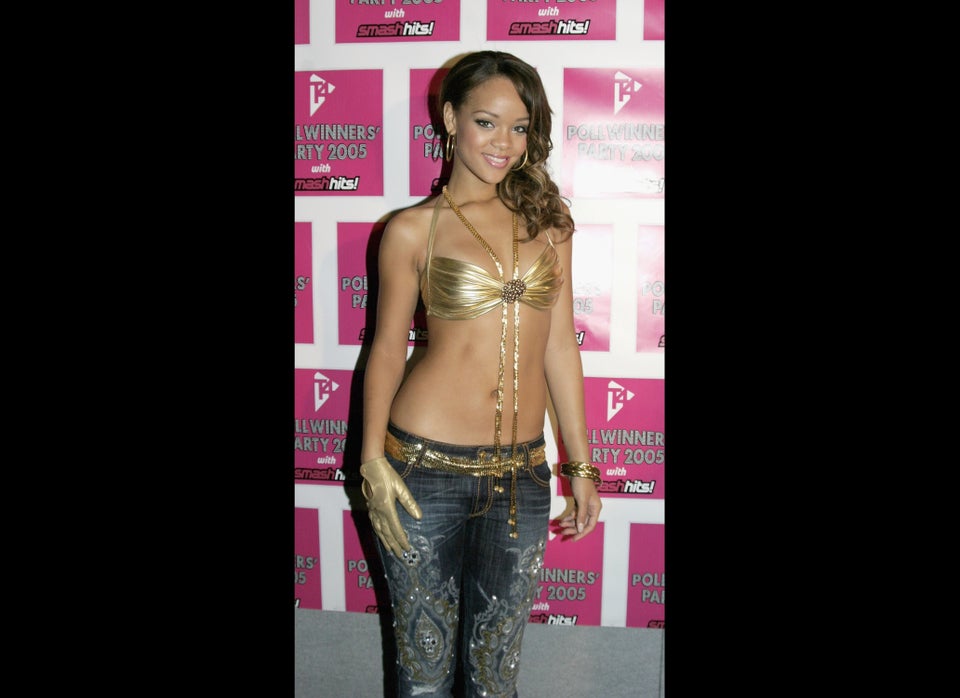 Rihanna's Style Evolution