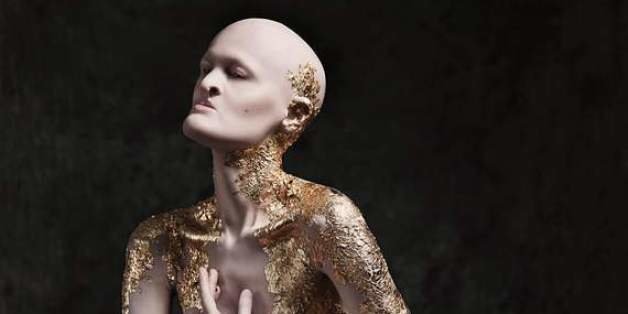 Beauty and the female form are ever changing concepts: fluid ideas defined by society and culture. Once upon a time, a full and robust female figure was the most celebrated form of beauty and today, the media praises quite the opposite. In some African cultures, bleaching one's skin is a daily ritual in order to conform with perceived notions of beauty, while in others, tanning can be an insatiable obsession.
However, as times change and minds open, there is a relentless, evolving effort to reconcile the dissimilarities of identity and encourage the unique. The art world is always at the forefront of directing revolutionary movements to change the way society thinks and when we really pay attention to what is being created in these indie scenes, we can't help but shift our minds into new spaces of appreciation and admiration.
On March 2nd and March 3rd, a creative army of 21 famous international artists will band together in New York City's Lower East Side to explore the concept of womanhood and embrace the freedom from archaic cultural stigmas in a group exhibition for charity, Beauty Undefined, curated by Monica Watkins and Magda Love.
Renowned exhibiting artists include Tim Okamura, Esteban del Valle, Loan Chabanol, Toto Cullen, Erica Simone, Lina Valentina, Magda Love, Marco Gallotta, Crystal Vinson, Dasha Dare, Allie Olson, Jeana Lindo, Zephy, Sokphalla Ban, Rob Forbes, Alison Brady, Nikola Tamindzic, Shaun Mader, Sajji Lazarus, Ekaterina Kulikova and Imani Tudor.
In the curators' and artists' philanthropic drive to create powerful change, 100% of the proceeds from sold artworks from Beauty Undefined will be donated to Project India, a mission to promote self-esteem and self-expression for at-risk youth and survivors of sex trafficking in South East Asia, produced by the anti-human trafficking non-profit organization Beauty for Freedom.