Who watches TV anymore? Not Generation Z. And this past weekend, their ultimate IRL event - a sea of their favorite YouTubing icons - converged in sweltering heat in Downtown LA.
Welcome to BeautyCon LA - a sort of quasi beauty/fashion/music Disneyland for those born after 1995. To give you a visual: Just imagine the fans of superstars like Zendaya. Or the Cody Simpson contingent. Then, add these names: Amanda Steele, Dulce Candy and Bethany Mota. Those names not familiar? These beauty vlogging gurus have collectively amassed YouTube views over 1 billion. Now, combine them in one place. That's BeautyCon.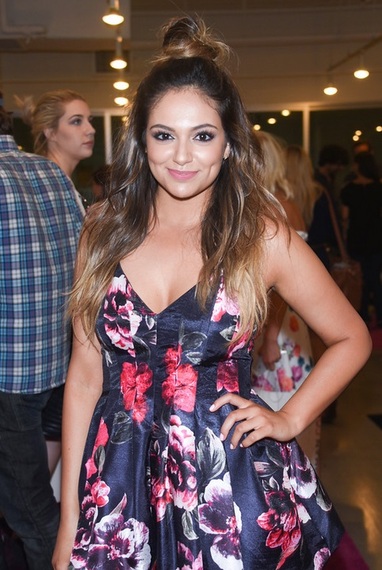 (Bethany Mota at BeautyCon. Image courtesy of BeautyCon.)
Moj Mahdara, the leading force behind BeautyCon (which has branched out to London/Dallas/NYC) says that this is no longer an event - it's a community. And an underserved one at that. "All the pieces have to come together for it to work. We're providing a place - a platform for a voice." That voice proved to over 9,000 strong at the event, according to the firm's publicist, though undoubtedly it felt like more with lines running around the block. This is compounded by how things spiraled beyond belief online: Over 200+ Vloggers, YouTubers, + Instagrammers spoke to and about BeautyCon LA, sparking a reach of 135M worldwide over the course of the weekend.
BeautyCon is an amalgamation of beauty, music, fashion and culture, an opportunity for young fans, to meet their icons. And we're not talking movie stars. We're talking online stars like Kandee Johnson, and Grav3yard Girl. (Kandee currently has almost 3 million followers on YouTube, while Bunny Meyer - aka Grav3yard Girl - has over 5 million). Mahdara and her team have tapped into a demo that many marketers are still trying to wrap their heads around.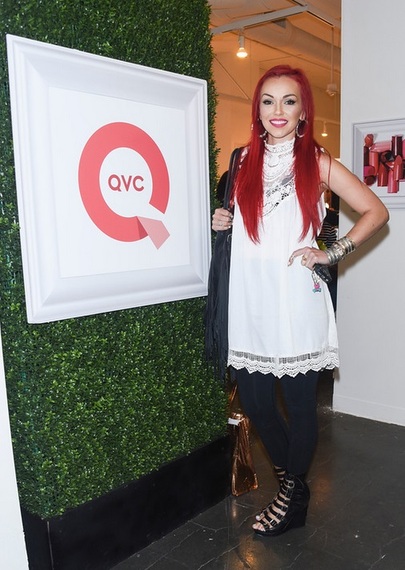 (Kandee Johnson takes a quick break at BeautyCon. Image courtesy of BeautyCon.)
As Mahdara puts it, this generation is much more confident and self aware than those before them. "They're not about making yourself [in the traditional sense] prettier, making yourself younger, or any other 'er.' Our fans don't experience beauty this way. They're basically like, 'look, beauty for me is an expression of fun, creativity, and freedom. They're also gender neutral, ethnically neutral, and actually far more accepting. They are growing up in a country where there's a black President, and a country where gay marriage is legal. They have a much more open mind toward [the notion of] anything is possible. I find them to be very entrepreneurial, very passionate, very smart."
According to Ad Age, 'They look for products and messaging that reflect a reality rather than a perfect life... They challenge traditional ideas of use, form and function when it comes to all facets of style and design.'
In essence, this generation of digital natives live more in a land of empowerment - of making it their own - though sometimes right now is not fast enough. At BeautyCon this weekend, that certainly became a problem for some - when things got out of hand in regard to crowd control - albeit temporarily. "We did close the doors for a bit, under the direction of the Fire Marshall, as we had to calm down some of the very excited fans who had pushed their way to the front," said RJ Russo, the firm's publicist. "We had to regroup for a few minutes, help calm down some of the super anxious and excited fans who got very emotional as they got a hug from creators, Jack & Jack, or when Bethany Mota walked by."
Many fans - living in the moment as this generation tends to do - took to Twitter and Instagram posting a variety of comments ranging from they're not getting in to BeautyCon shutting down. Unhappy emojis aside, while this was a temporary situation, it is fixable - and BeautyCon's team recognizes this: "We are inspired by festivals such as Coachella or Lollapalooza, and are always trying to create the best experience for everyone, sometimes being overly ambitious; but we are trying and learning."
Everyday is a new experience and certainly provides a constant learning curve for Mahdara and her team. Currently she oversees about 17 staffers, including a 13 year old summer intern. The majority of the staff can't be over 30. Mahdara looks to this sea of young minds for support, content and most importantly authenticity. "At the end of the day these girls can smell inauthenticity a mile away. We have 17 different people who are all super diverse, from a variety of ethnic backgrounds and ages - they're consumers of this content and even creators themselves."
Popular in the Community