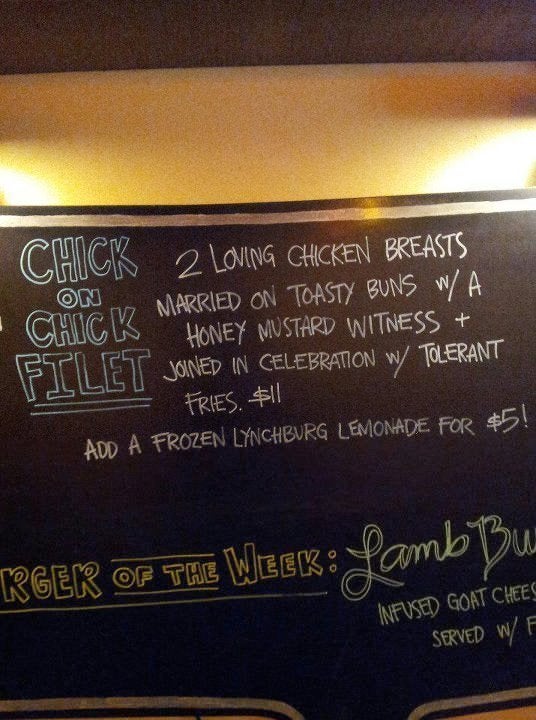 Beaver's, a Houston restaurant that serves up Texas coastal cuisine, has decided to respond to Chick-fil-A's anti-gay stance the only way it knows how -- with food.
Beaver's announced a new addition to its menu, the "Chick-On-Chick" Filet, which is described as "two loving chicken breasts married on toasty buns with a honey mustard witness and joined in celebration with tolerant fries." A photo of the menu special has since been circulating on Facebook.
The Texas restaurant is pro-marriage equality, according to Gawker. Not only is owner and celebrity chef Monica Pope a lesbian, but her Houston restaurant is also known for attracting a diverse clientele.
View a photo of the restaurant's menu featuring the "Chick-on-Chick" filet, then scroll down to keep reading: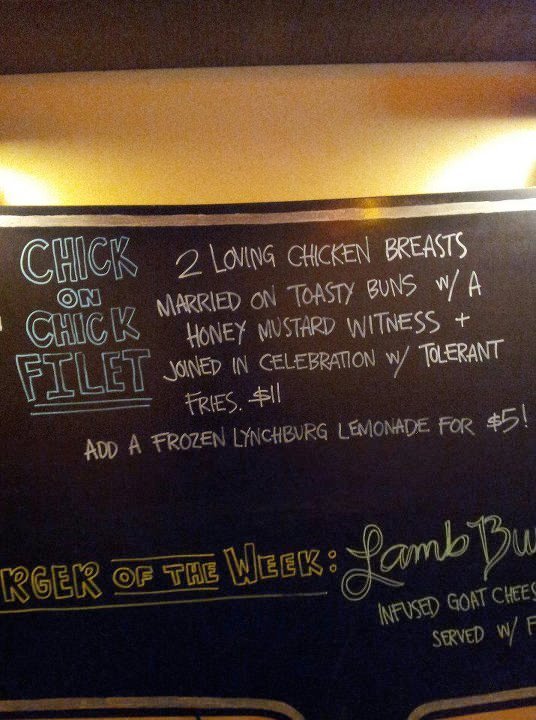 The name "Beaver's" was chosen because "the beaver represents a lot of what an icehouse really is and what we wanted this restaurant/bar to be. Beavers have done more than any other animal (except for humans) to shape our landscape. By building dams, they create what's called an 'edge,' a fruitful zone where natural communities meet," according to the eatery's official website. "Beaver's aspires to live up to its animal legacy: we want to change Houston's landscape and bring diverse communities together."
Protester Mark Toomajian, who attended a kiss-in with his partner in Georgia, told Reuters: "It's a human rights issue, it's not a First Amendment issue."
CORRECTION: Previously, this article said Beaver's has been around for 30 years. However, it is only the building that has been around for 30 years. It was an icehouse and then a restaurant called Doodie's before it was Beaver's.
Before You Go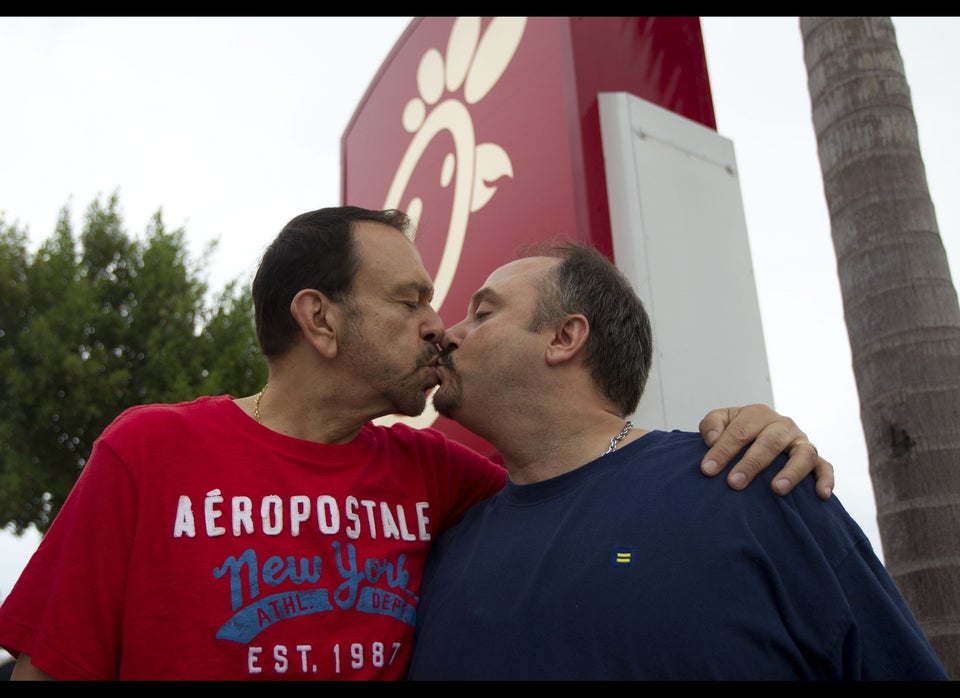 Chick-FIl-A Kiss-In Day
Popular in the Community