Shelley Zalis and I met on a conference call a few months ago. We are both being honored by Jewish Women International (JWI), an amazing organization devoted to empowering women and girls around the world, and so we were discussing the event. Honorees went around and introduced themselves and gave a short overview of who they were and what they were working on. We went in alphabetical order, so Shelley Zalis was last—which I'm sure she's used to.
As Shelley spoke, I was instantly taken by the way she's managed to build an empire out of her passion—both The Girl's Lounge and The Female Quotient, two powerful platforms for women in business. About a month later, I found myself in Los Angeles where Shelley lives. I sent her an email telling her how impressed I was with her on the call, and I invited her to breakfast while I was in town. Within 10 minutes, she responded, and we made a date.
Our quick "get to know you" breakfast stretched into hours. We made another date to meet in New York, and then Shelley invited me to do a Spaghetti Project at The Girls' Lounge in New York during Advertising Week.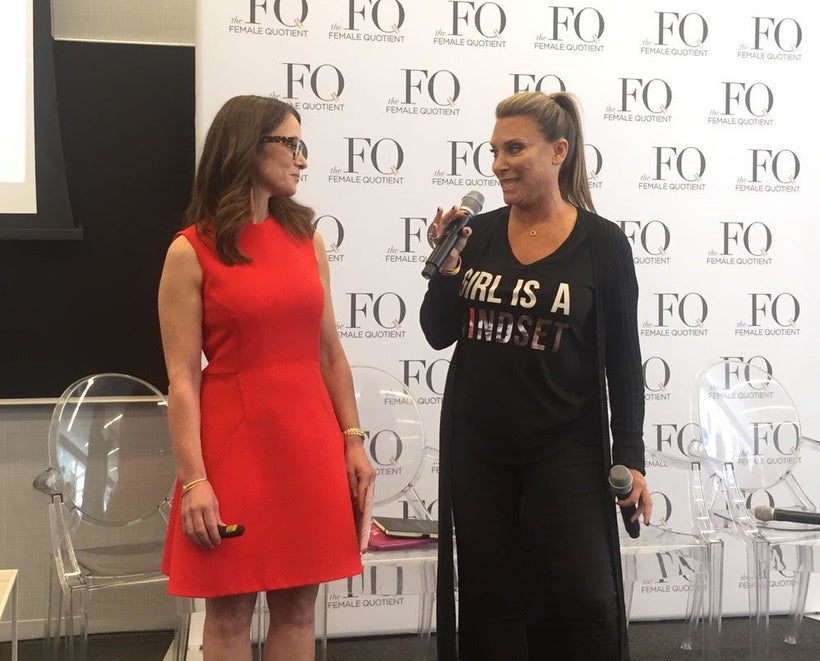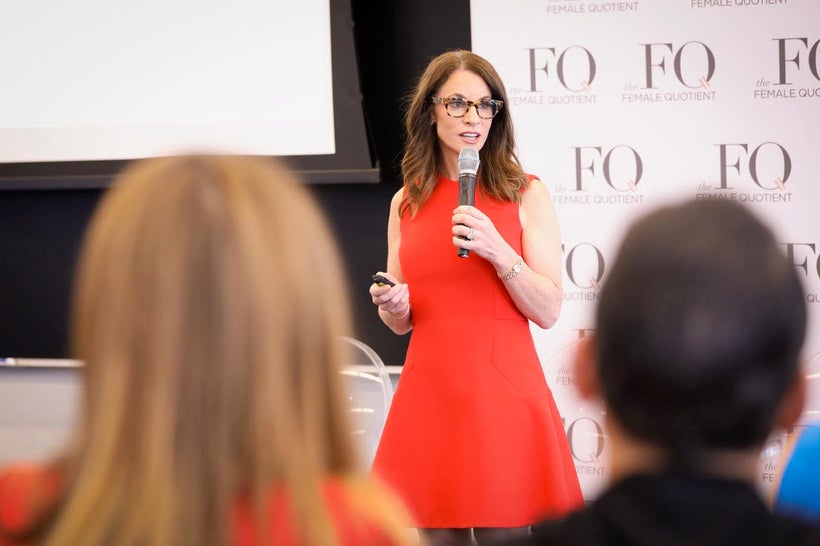 The event turned into a fabulous, festive week of dot-connecting (and the launch of The Sweet Spot on Facebook Live with myself and Randi Zuckerberg as well as surprise special guest Maria Menounos—another tale for another time—but check it out!).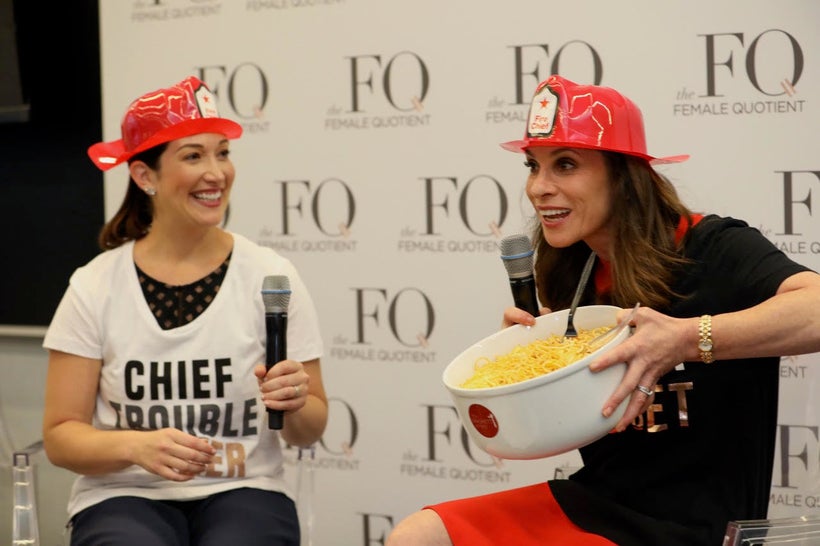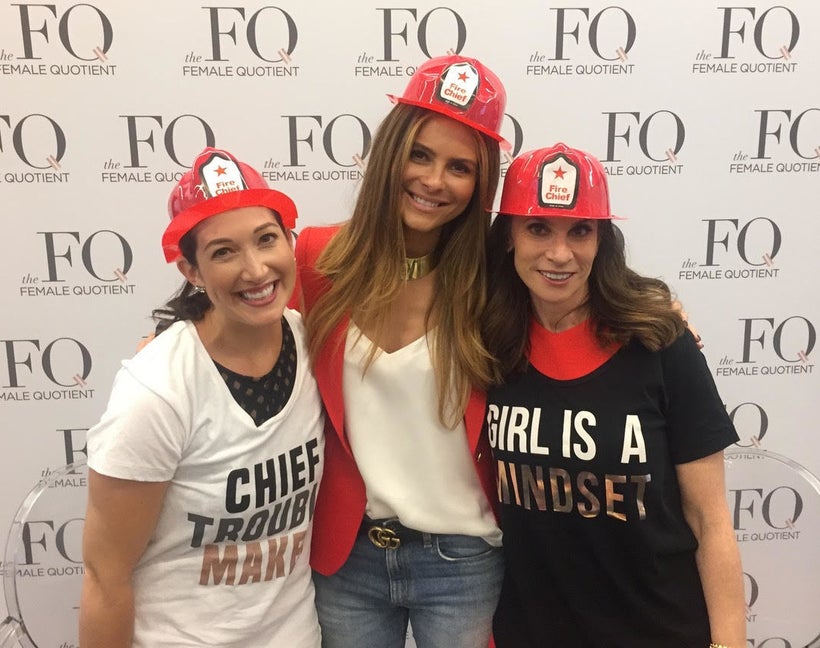 That conference call led not only to a new friendship, but to a whole host of exciting business opportunities for both of us, for which I am so grateful. Because like I often say, left to our own devices (excuse the cheesy pun), we aren't connecting. But why?
Roadblocks to the Urge to Merge
Women are born connectors; many of us have this strong, biological "urge to merge." When women connect, our oxytocin (feel-good hormone) skyrockets and our cortisol (stress hormone) goes down. And there is science galore that makes it clear that connections are good for business, too. When we (all people not just women) feel good about our relationships, we are more creative, productive, and loyal.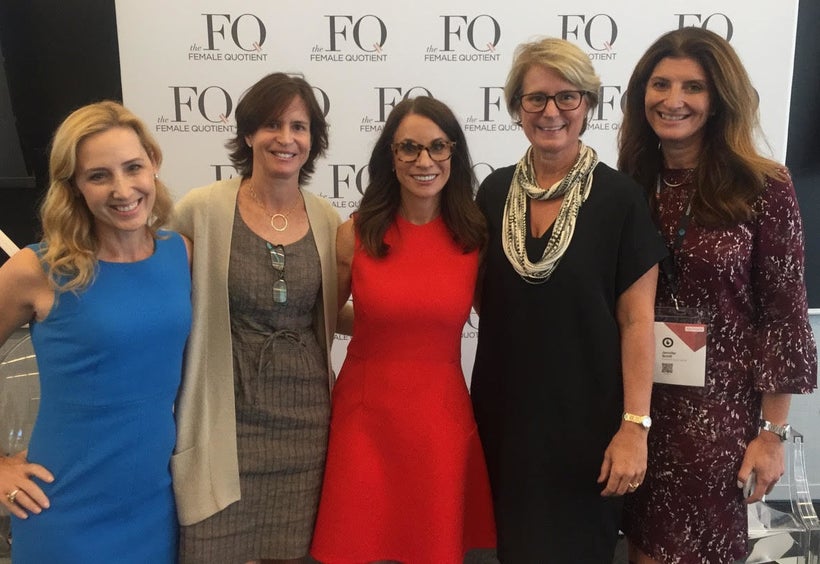 Well, in addition to being born-connectors, we are also often the go-to caregivers (the jury is out about whether this is a matter of nature or nurture or both). We are often the primary caregiver/default parent to our children, our friends, and our aging parents. Now don't me wrong. My husband is a huge help at home—in many ways I think we have a great division of labor. Among his many skillsets and titles, he is our family's Chief Technology Officer, Chief Lightbulb Changer, and Homework Helper Extraordinaire.
All of that being said, last spring I found myself really struggling to find time to connect with some key executives to interview for my book and simultaneously fill out over 50 medical forms and permission slips for school and camp for my three kids. I was going from having all three kids in one school to three kids in three schools, and I was drowning. After canceling a few meetings to sit at my desk and fill out the mind-numbing forms, I reminded myself that my book was not going to write itself and that I had to invest time to connect. The forms could wait—and wait they did.
I had to, in the words of super-inspiration Tiffany Dufu, Drop the Ball. For a little while, at least. Eventually I made it through the forms and all the doctors calls tracking down their most recent vaccinations, but the imaginary deadline I had in my head faded away, and I managed to live with something only half-crossed off my list.
Friends Don't Let Friends Phone It In
Camp forms aren't the only things standing in women's way. Our technology is obviously a great help to our networking and our businesses. If I hadn't emailed Shelly, we never would have connected. But we have to know when to put it down and meet face-to-face, which is the only way to really take advantage of all the great perks of connection.
All too often, because our tech makes it easy to swipe things off our list, we spend precious break time hunkered down at our desks scrolling and liking (and feeling "productive") when we could be using that time to connect in person and really move the needle on our goals.
But sometimes we forget. Which is what our real friends are for, to pull us off our phones and take us to a great lunch or to a stimulating event. Because real friends don't let friends phone it in, at least not all the time.
And here's the thing. There are so many crazy-smart women doing incredible work we don't have to look far for inspiration. I am blown away by all of the great women who are leading the charge to help us make powerful connections and manage what gets in our way. From Audrey Gelman and Lauren Kassen who started the Wing, a women's co-working space, to Kirsten Green, Founder of Forerunner Ventures who is making sure venture capital funds get allocated to women-owned businesses, to Sallie Krawcheck's Ellevate Network, to Jennifer Gefsky and Niccole Kroll of Après Group, who have launched platforms devoted to women's work lives. One thing is clear—good things happen when women connect.
For more information on The Spaghetti Project and my upcoming book, Bring Your Human to Work, visit spaghettiproject.com
REAL LIFE. REAL NEWS. REAL VOICES.
Help us tell more of the stories that matter from voices that too often remain unheard.
This post was published on the now-closed HuffPost Contributor platform. Contributors control their own work and posted freely to our site. If you need to flag this entry as abusive,
send us an email
.