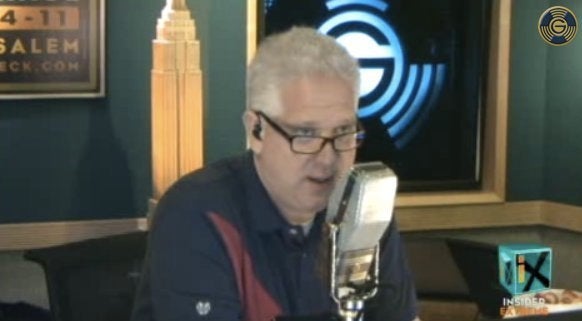 Glenn Beck agreed with GOP candidate Herman Cain on his Tuesday show, saying that he would be uncomfortable having a Muslim in his administration.
Cain has attracted attention for saying that he is worried about the spread of Sharia law in the U.S., and that he was worried that a Muslim might not be faithful to the Constitution.
On Tuesday, Beck said he understood what Cain meant.
"Do you feel comfortable in saying, 'yeah, you know what? I'm not even going to check that guy on his stance on Sharia law,'" Beck said. He started to say that, although it wasn't fair, he wouldn't ask the same of a Catholic or a Baptist, but then backtracked, saying that, in fact, he might be "uncomfortable" with people from any faith, explaining, "I don't trust anybody anymore."
However, Beck had a distinction to make. "Would I be more uncomfortable with a Muslim?" he asked. "Yes." The reason for this, he said, was because Muslim rights group had "wildly deceived" Americans--though he didn't say about what exactly.
"And a Muslim is more likely to want Sharia law in America than any other religion," Beck's co-host said. Beck was quick to say that not all Muslims wanted Sharia law.
"I have friends who are Muslim who are not for Sharia law," he said.
LISTEN: