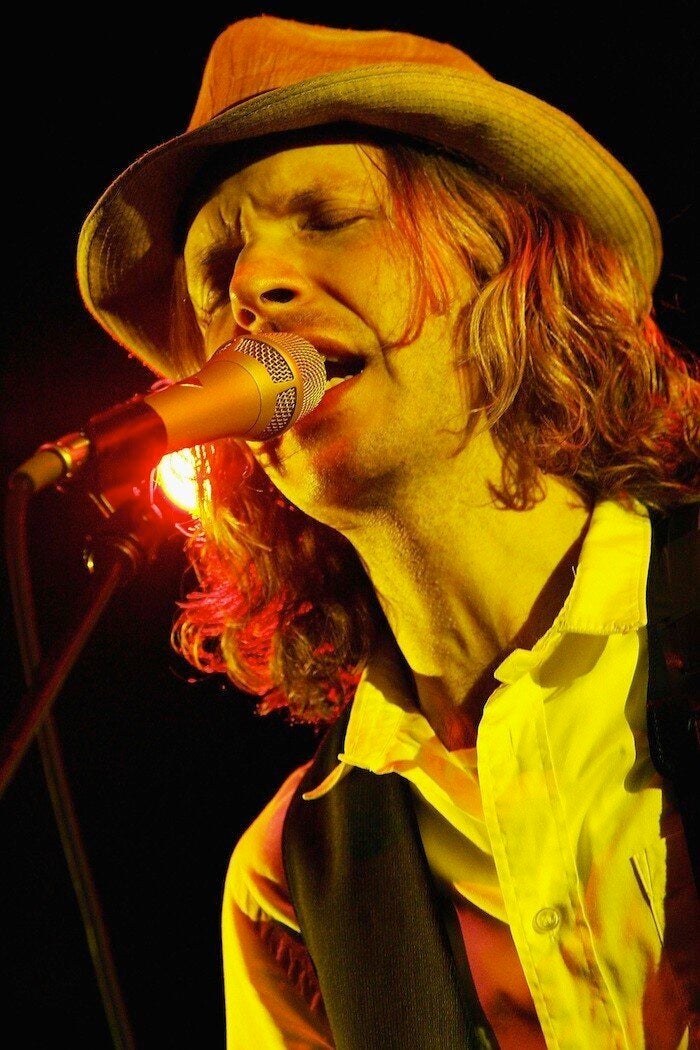 Beck has resurfaced, and he's revisiting his folk roots for a cover of late singer John Martyn's "Stormbringer," we happily discovered via Some Kind of Awesome.
Martyn -- a folk-and-jazzy singer and guitarist -- was well-loved by the big guns in his field, Eric Clapton and Nick Drake among them. Martyn passed away in 2009, and a tribute album to the late singer, Johnny Boy Would Love This, drops Aug. 16 to celebrate his somewhat under-appreciated work. The album features covers by 30 artists, including Robert Smith, Snow Patrol, Morcheeba and David Gray (tracklisting below).
The last we heard from Beck was also in cover form, except it was a cover of his own song, Tropicália, in collaboration with Brazilian singer/songwriter Seu Jorge. The song was also for a compilation -- the Red Hot Organization's charitable "Red Hot+Rio 2" album paying homage to the Tropicalia movement, which, on a sidenote, is also worth a spin.
LISTEN to Beck's take on "Stormbringer":
Beck's version of "Stormbringer" is a pretty faithful rendition of the original, but be a good music student and compare and contrast with Martyn's song:
In case you missed it, Robert Smith's very Robert Smith-like cover of "Small Hours" came out last month:
Johnny Boy Would Love This Tracklisting:
Disc 1: Let The Good Things Come (David Gray) Glorious Fool (Clarence Fountain and Sam Butler) Small Hours (Robert Smith) Stormbringer (Beck) Over The Hill (Ted Barnes featuring Gavin Clark) I Don't Wanna Know (The Swell Season) Bless The Weather (The Emperors Of Wyoming) Couldn't Love You More (Lisa Hannigan) Go Easy (Vetiver) Solid Air (Skye Edwards) You Can Discover (Cheryl Wilson) The Easy Blues (Jelly RollBaker) ( Joe Bonamassa) Dancing (Sonia Dada) Certain Surprise (Sabrina Dinan) One World (Paolo Nutini)
Disc 2: May You Never (Snow Patrol) Go Down Easy (Beth Orton) Fairytale Lullaby (Bombay Bicycle Club) Fine Lines (Syd Kitchen) Head And Heart (Vashti Bunyan) Run Honey Run (Morcheeba) Angeline (Nicholas Barron) Walk To The Water (John Smith) Hurt In Your Heart (Judy Tzuke) Road To Ruin (Jim Tullio) John Wayne (Oh My God) Rope Soul'd (The Blackships) Back To Stay (Ultan Conlon) Anna (Brendan Campbell) Tearing And Breaking (Phil Collins)
Calling all HuffPost superfans!
Sign up for membership to become a founding member and help shape HuffPost's next chapter