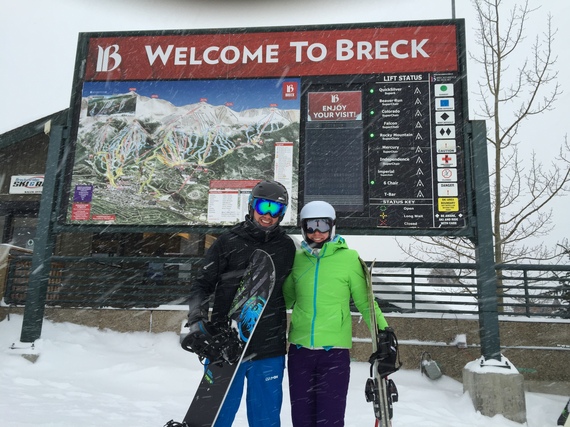 As she scooped chili into bowls for lunch, Becky Pomerleau felt her chest tighten and left arm tingle.
It was the day after Thanksgiving and she and her husband, Jeremiah, were celebrating their 5-year anniversary with a ski trip to their condo in Breckenridge, Colorado. Her parents and friends were there, too.
Mentioning her pain would make everyone worry.
Telling them she might be having a heart attack would really cause a stir.
Yet Becky had to speak up, if only for a practical reason: She couldn't find the aspirin.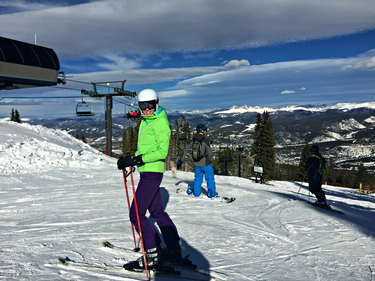 Chewing on a couple of pills helped her convincingly downplay the whole thing. Promising to see a doctor when she returned to California appeased her loved ones.
Until it happened again Sunday morning.
The pain was intense enough to wake her. And even though another aspirin made her feel better -- good enough to declare, "Let's go skiing!" -- Jeremiah gently persuaded her to go to the hospital.
It's a good thing they did.
In simple terms, Becky's heart tore on Friday and again on Sunday.
Here is her amazing story, the tale of a young, healthy woman whose heart fell apart so drastically that she needed a new one... and got it, giving her a second chance at life and igniting a passion for helping others.
Becky hadn't been hospitalized since her birth. Over those ensuing 34 years, she'd rarely even taken over-the-counter medication.
Running was the main way she kept fit. In high school, she won the state championship in the half-mile her freshman, sophomore and senior years, then ran for the University of Missouri. She earned Academic All-Big 12 Conference honors, a nod to her blend of sports and smarts. She went on to get a master's degree and became a CPA. After living and working in Colorado for 10 years, she settled in Silicon Valley, working at eBay.
Now, on Nov. 30, 2014, she was on her way to an emergency room staffed by people accustomed to treating broken legs and other skiing-related traumas.
Becky expected it to be declared much ado about nothing and she'd be sent back to the slopes. Instead, tests showed she needed more advanced cardiac care. An ambulance would be taking her to a hospital in Denver.
"That's when my husband and I looked at each other and realized, 'Holy cow,'" Becky said. "We both wanted to well up in tears, but we also both wanted to be strong for the other person."
The next day, at the Denver hospital, Becky underwent a cardiac catheterization. Doctors sent a camera into her heart to look for any blockage.
Images showed that two of her coronary arteries had dissected -- one of the layers within the artery pulled away from the other.
The third was intact. At least, it was the first time doctors examined it.
When they looked again, it too had dissected.
"Essentially," Becky said, "I had my third and almost fatal heart attack during the test."
Four hours into what was expected to be a two-hour procedure, Jeremiah got to see Becky. She was on a bed in the middle of a room crammed with machines that were keeping her alive.
He pleaded for doctors to wake her, saying, "I didn't get a chance to say all the things I wanted to say."
Doctors never considered obliging, as she was in an induced coma and needed to stay that way.
She also needed more advanced machinery than this hospital had. Thus it was time to switch hospitals again, this time across town to the University of Colorado hospital.
"I don't have time for her to go in an ambulance," the lead surgeon said. "I need a helicopter."
At UCHealth, doctors tried inserting a balloon pump that would basically act as her heart muscle. Alas, her blood vessels were too small to get the pump where it needed. So she instead underwent an ECMO procedure, which meant hooking her up to a device that kept blood and oxygen flowing to the rest of her body. (ECMO stands for extra corporeal membrane oxygenation.)
The next day, doctors found a blood clot forming in her heart. Another setback. They re-rigged the ECMO, putting it directly into her heart. A few days later, that was replaced by a BIVAD -- a biventricular assist device, a machine that does the work of both the right and left ventricles. Think of it as an artificial heart working outside the body.
Along the way, she endured a few bouts of internal bleeding, prompting her father to say, "How much more can her little body take?"
The answer: Not much. A transplant was her only hope.
Becky remained in the induced coma through most of this. She'd been revived a few times, in part to check whether she'd suffered a stroke. She hadn't.
When she finally awoke, tubes were down her throat, so she couldn't talk. Given a piece of paper, she wrote: "Heart transplant?"
She wanted to know whether she'd already had it.
And, if not, when would she get it?
About two weeks later, the evening of Dec. 17, Becky was in her room with her parents as two nurses shaved her legs. Jeremiah decided to do some grooming, too, so he headed out for a haircut.
Maybe 15 minutes later, in walked the cardiologist. It was pretty late for him to visit, and Becky detected "a little bit of a glow" in his face. He told the nurses to stop shaving, then shared the good news.
"We found a heart in Kansas City," he said. "We think it looks like a good heart, but we do have to actually lay eyes on it and do some testing to make sure it's compatible."
It was. And ever since that magical day, the worst was behind her.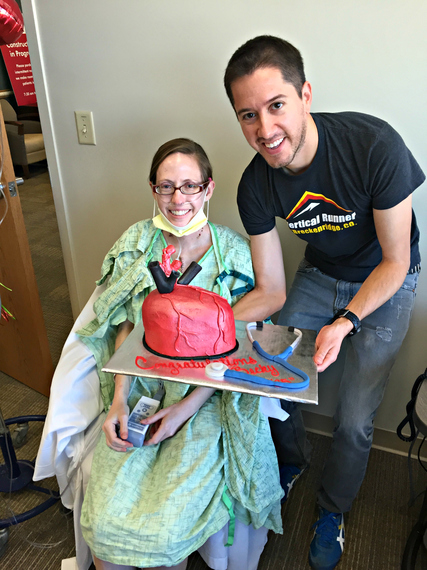 Becky left UCHealth on Jan. 2.
She spent the next three months in Denver, going to the hospital almost daily for cardiac rehabilitation and other monitoring. She finally returned home to California in March. She went back to work part-time on June 1, and full-time in August.
"I was lucky compared to the average transplant patient," she said. "It's not like I was sick with heart disease for years leading up to the transplant. I used to go on regular 5-mile runs and had been skiing the day before my heart attack. So my body was strong and healthy. That, combined with a very positive outlook and attitude, put me ahead of the curve."
She's still settling into her new life.
Vigorous weekend hikes with Jeremiah are a thing of the past. Serious running is on hold. She's done some jogging, though; she even recently finished a 5K.
With the 1-year mark of her ordeal approaching, her health is good. The challenge is dealing with the thoughts, from the memories to the questions about what's next. Prominent among those is whether she'll meet her donor's family.
"Almost immediately, I was like, 'I want to know this family, I want them to know me, I want them to have the opportunity to listen to their daughter's heart,'" Becky said. "I wrote a letter, then put it aside. It feels woefully inadequate to express my feelings. Then again, I don't think any letter is going to feel adequate. I wonder whether a letter from me will be a positive thing or, if they're still in mourning, would it hurt them? I just don't know."
Something she's sure about is the new passion in her life -- volunteering.
"There's nothing like nearly losing one's life to give you a laser focus," she said, laughing. "Now I'm all about raising awareness regarding heart disease in the absence of typical risk factors, and the vital need for organ donation.
"I could've died, but didn't. I feel a sense of obligation to do something meaningful with that. At this point, I would describe it as that is my calling."
She's working with Donate Life to encourage more organ donors, even undergoing training to become an ambassador.
She's become a national board member of the SCAD Alliance, an organization committed to education, advocacy, research and support for a condition Becky didn't even know existed until it happened to her.
She volunteered at the Denver Heart Ball, seeing two of her surgeons and getting to meet their wives. While volunteering at the Silicon Valley Heart Ball, she met her boss' boss, the CFO of eBay. She recently joined the Silicon Valley Go Red For Women committee, and looks forward to sharing her story as a speaker at various events.
"Part of my message is that unusual heart events can happen to anyone," she said. "If you feel anything strange, seek medical attention right away. If it happens to be nothing, great!
"Another part of my message is that just because you have a major setback in life doesn't mean it's time to fold up. You've got to step back and see the big picture. Find positive things you can do, and do them."