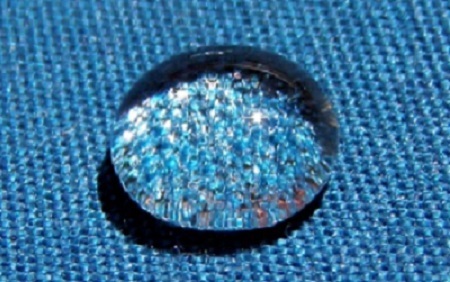 As an entrepreneur, wouldn't you love to have your employees say "This is the greatest company to work for!"? Imagine what kind of reputation you would grow in your community and how that good word would spread to your customers, suppliers, and potential employees. Can you imagine how good this would be for your business? Can you imagine how satisfying this would feel to you as an employer? Even more, can you see how much larger the positive impact you could make with your business?
What creates that kind of company? Is there a special formula or some rules of organization to follow? Who are some of these companies?
Surveying Fortune's annual list of the U.S. "100 Best Companies to Work For" in 2014, I noticed one company who appears on this list year after year (in fact, 17 years in a row). Researching a bit more, I learned that this same company appears on the "World's Best Multinational Workplaces" list by the Great Place to Work Institute (three years running).
The company is W.L. Gore and Associates, one of the 200 largest privately held companies in the U.S., with annual sales of over 3 billion and over 10,000 employees (which they like to call "associates"). You probably know them best for their invention of GORE-TEX fabrics. If you are an outdoor enthusiast, or if you just love to stay warm and dry, you may have worn active-wear made from these fabrics, because they are lightweight, while being weather resistant and "breathable."
More broadly speaking, since their founding in 1958, Gore has grown to be a leader in innovative technologies in four main areas: electronics, fabrics, industrial, and medical products. They develop and manufacture high-performance copper and optical signal transmission products, fabrics that provided wearers comfort and protection from the elements, healing solutions to complex medical problems, and products that provide contamination control in a variety of industrial applications.
Unique Corporate Structure
So, what makes Gore so profitable, innovative, and beloved by their employees? Moreover, why is it a conscious business? According to their website, they have a consciously-defined corporate structure and mode of operation. Specifically, Gore follows a unique, nonhierarchical culture that fosters the innovative spirit of individuals and small teams.
They begin by hiring "associates" instead of "employees" who are then guided by "sponsors" rather than "bosses." This is to encourage an environment of direct interpersonal communication, personal responsibility, and hands-on innovation in which all associates are equally valued and empowered to contribute their unique insights and skills.
As associates learn the organization, they are given the opportunity to emerge into leaders around specific projects by demonstrating knowledge, insight, and expertise toward a specific business objective. To this point, Gore's website says:
Teams organize around opportunities and leaders emerge. This unique kind of corporate structure has proven to be a significant contributor to associate satisfaction and retention... With the guidance of their sponsors (not bosses) and a growing understanding of opportunities and team objectives, associates commit to projects that match their skills. All of this takes place in an environment that combines freedom with cooperation and autonomy with synergy.
With this team-based, flat-lattice organization in place, Gore finds that individual potential is maximized and strong, multi-disciplined, innovative teams naturally come into being. These creative teams are the life-blood of the company's ability to stay on the cutting edge and continue to deliver products that meet the needs of their customers worldwide.
So, how did this corporate philosophy come into being? It began with four guiding principles articulated by company co-founder Bill Gore:
1. Fairness to each other and everyone with whom we come in contact.
2. Freedom to encourage, help, and allow other associates to grow in knowledge, skill, and scope of responsibility.
3. The ability to make one's own commitments and keep them.
4. Consultation with other associates before undertaking actions that could impact the reputation of the company.
As you survey this company blueprint, what comes to mind about the organization of your business? Have you consciously defined your corporate structure? If so, is this structure one that maximizes the potential of your employees by providing the type of teamwork and innovation that is important in your industry? What changes can you envision that would move you forward toward your business objectives?
Do you have a consciously defined mode of operation or rules governing how your leaders and associates work together and treat one another? What changes could you make that would create an even better workplace environment for your employees? How might these changes positively affect not only your bottom line and employee experience, but also your positioning within your community?
I would love to hear how your company is consciously defining the way you do business in our discussion below.