The new "Become A Pick Up Artist" application, created by Chouquette Games, offers to teach men "the best tips, tricks, and techniques for dating real life beautiful women." Because getting a woman into bed is basically one giant game, amirite bros? The blurb on the iTunes store further describes the app:
Featuring a fun, flirty narrative, hone your new skills by testing them in common pickup scenarios through virtual interactions with over 20 girls, each with their own personality and style. Study and select the best strategy to win over each girl and conquer each environment by closing your interactions with a phone number, a kiss, or even by continuing the date elsewhere. Armed with the tools and consequence free practice that you need to lead any social interaction, travel to 8 of the coolest (and unexpected!) international hotspots and venues while mastering how to confidently approach, interact, and win over the woman of your dreams.
Jezebel's Katie J.M. Baker actually purchased the app and tried it out. After going through a virtual scenario where her male avatar failed to pick up and hold onto a lady -- the imaginary girlfriend eventually left to marry an Australian who definitely doesn't watch "The Office" in his spare time -- she got to the heart of the game:
I was soon transported to a bar where master pick-up artist Derek Cajun promised to help me find the woman of my dreams. I will find her if I approach her with an offbeat story, such as "there were two girls fighting outside," pick mutual interests from a "comfort wheel" that helps me pretend to "understand her personality" and play stress games before I ask for her number. I picked up one girl and unlocked "storytelling" and "teasing" as skills before I quit, because I got the point.
Pickup artists -- also known as PUAs -- have a reputation for treating women as targets rather than actual people. They are a tight-knit community complete with their own vernacular. Neil Strauss, journalist and author of The Game: Penetrating the Secret Society of Pick-up Artists described some of the "lessons" he learned while trying to become a pickup artist in a New York Times piece in 2004. He was taught to "neg" women ("Neither a compliment nor an insult, a neg holds two purposes: to momentarily lower a woman's self-esteem and to suggest an intriguing disinterest"), to befriend the men who are with a woman at a bar before trying to hit on the woman directly and to "demonstrate authority" over a woman's "world."
There's nothing wrong with helping men (and women) to feel more at ease in the dating world. However, it's problematic when those lessons are focused on learning to feign mutual interests and finding "tricks" to attract ladies, more than encouraging guys to actually listen to what a woman has to say and genuinely explore whether there is romantic potential. It's not just offensive, it's likely to be unsuccessful. Women have a funny way of sensing when you think of them as a prize to be won at the end of a video game.
LOOK: Screenshots From The "Become A Pick-Up Artist" App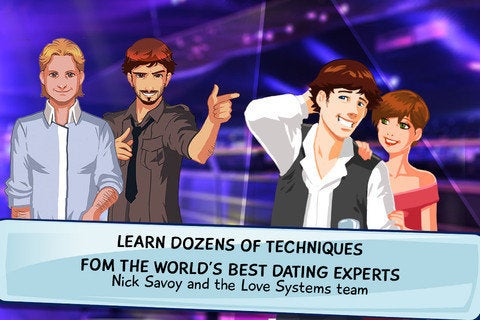 "Become A Pick Up Artist" App Screenshots (via iTunes)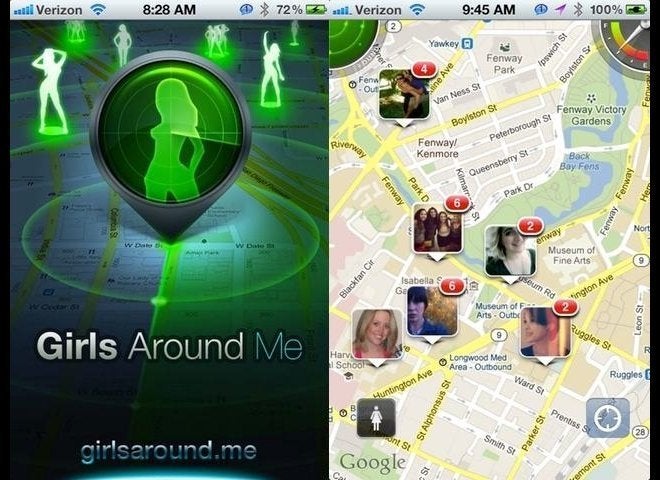 Creepy Apps
Popular in the Community