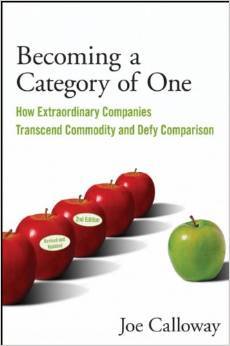 Want a key to a more accomplished, adventuresome and meaningful work and life with others? Try this: Distill your smarts and most passionate interests into a distinctive, much-needed method. That's what Joe Calloway calls Becoming A Category of One. In so doing, you become a sought-after, one-of-a-kind expert.
What gets in your way of making that happen? "The curse of knowledge." That's when you know things that the others do not and you have forgotten what it's like to not have this knowledge. Yet if you discover how to make that knowledge understandable and valuable to people or organizations in a new niche, you can become sought-after. You need to be able to step back and see, within your multi-faceted expertise what Dorie Clark, in her new book Stand Out, calls your best breakthrough idea that can most attract others.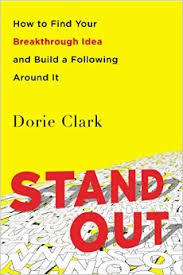 Dorie Clark shows how you don't necessarily need distinguished diplomas from top schools as approachable TV cooking celebrity Rachel Ray and Google engineer and Search Inside Yourself mindfulness teacher Chade-Meng Tan have proven.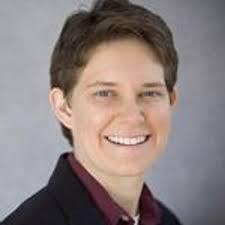 Making Others More Visible and Credible Does the Same for You
Hint: Rather than pushing your message at people, pull them closer by citing others-- not you - as sterling examples at the center of your story, speech, conversation, column or product launch. See how Clark makes other experts' insights and experiences the centerpiece of her actionable idea-packed book, just as she does in her articles and columns. As she shines a spotlight on them, she:
• Demonstrates her deep expertise around her breakthrough ideas
• Makes her stories more interesting and
• Attracts and builds trusted bonds with complementary thought leaders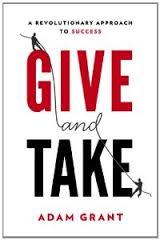 Be a Valued Ally
Dorie's the consummate kind of helpful giver that Adam M. Grant advocates.
Her approach complements Bryan Kramer's view that the most appreciated kind of sharing happens without expecting a quid pro quo and reflects an awareness of what would most benefit those with whom you share.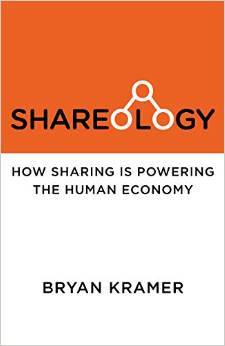 Related
Popular in the Community