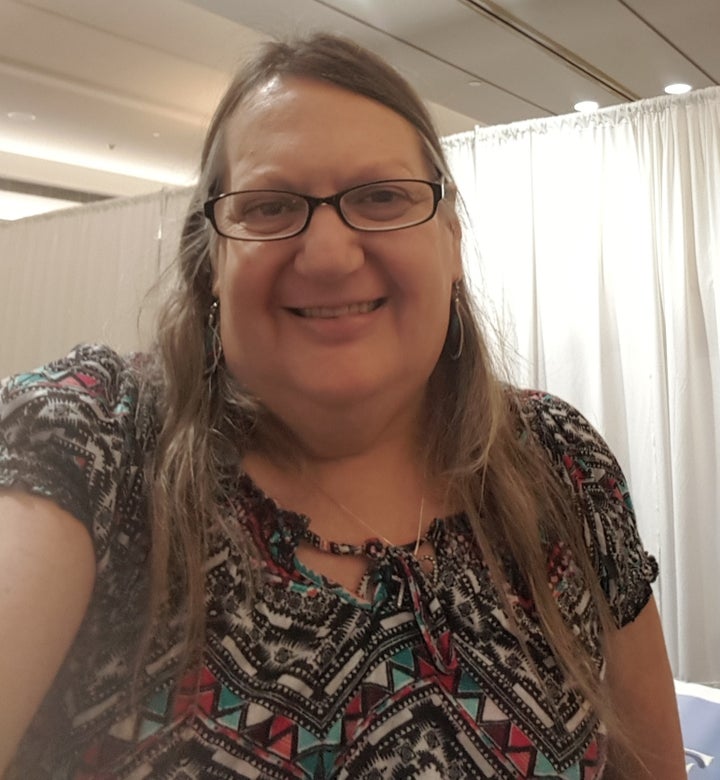 It wasn't supposed to happen. I'm not supposed to be here. I am in the final month of my 60th journey around the sun. This wasn't part of the script.
It is not a common thought in the minds of many people who are transgender in this country ― in my mind, the idea of becoming an out, transgender sexagenarian was relegated to categories of fantasy or delusion but is now approaching reality.
I will say I have done a little research about what additional restaurants offer a 60+ discount. Applebee's, Ben & Jerry's, Village Inn and Subway are on the list. Waffle House (Mondays only) is too. Lots of places start their senior discounts at 55.
If I want a Boston Market discount, I'll need to hang in there for another half-decade. Chick-Fil-A offers a free senior drink, not including coffee (not that I'd ever go there).
As an activist who found her activism later in life, I know there are many younger activists who have been doing this longer than I have. I also know when I started doing activism in Kansas, there were few transgender footsteps for me to follow.
Today, there are many trans and gender non-conforming (TGNC) activists across the state. Their messages are changing hearts and minds wherever they raise their voices. It does my heart good to see this in ever-increasing numbers.
I did not set out to become an activist. I simply knew I could not be silent in the face of oppression and marginalization. Then one day someone referred to me as an activist, and I realized it was true.
I don't plan on slowing down anytime soon. I have provided or participated in more than 50 presentations in 2017. This includes Transgender Faith Tour presentations in Chicago, Illinois; Ft. Worth, Texas; Evansville, Indiana; Kearney, Nebraska; Mankato, Minnesota; and Cedar Falls, Iowa.
That said, my activism is changing, and I am trying to learn to find, as I have always tried to do, the places where my activism is most effective.
I have identified learning to support and mentor (as well as learn from) these emerging leaders in the TGNC movement, as one of those places where I would like to focus more. The end of legalized discrimination based on sexual orientation, gender identity and gender expression will happen more quickly as we bridge the decades of our lifetimes, which do create barriers to our community's success.
My work as a mental health clinician at Valeo Behavioral Health Care in Topeka is both amazingly rewarding and incredibly exhausting, and I do not have the same energy I used to have. Becoming able to provide therapy for transgender and gender non-conforming clients is far beyond anything I would have ever dreamed for.
As I begin to experience the realities of being a 60-year-old, transgender human being, it is increasingly impossible to ignore the struggles and obstacles of LGBT senior status.
It is also increasingly impossible to live with the diseased targeting of marginalized Americans by the current administration. All of us, from youth to seniors, must unite, stand up, speak out, and refuse to accept this dehumanization of our lives and identities.
If it all comes out in the wash, what comes out is this: We are making progress, we are going to win, and we will never stop until we achieve full legal recognition of our right to define our own identities.
We have already started discussions within Kansas Statewide Transgender Education Project about creating strategies for building leadership to ensure KSTEP will continue to grow into the future, and continue to make a difference in the lives of TGNC Kansans.
Expect an increased focus on helping to build this leadership throughout Kansas, and throughout the United States. Anyone who is interested in learning more about this is encouraged to inquire at info@kstep.org.
As for me, I'm not going anywhere. Just getting ready to start my 61st trip around the sun. We've got work to do. I'm glad there are so many of us who are doing it.
Popular in the Community