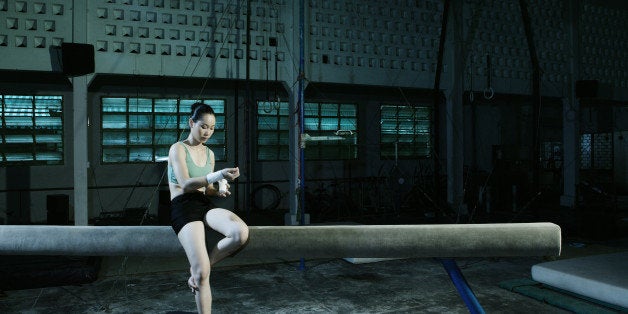 According to the NCAA, "more than 180,000 student-athletes at 450 institutions make up Division III, the largest NCAA division both in number of participants and number of schools." With the majority of media attention geared towards the big-name Division I programs, we rarely hear about the success stories coming out of Division III. Because of this- prospective student-athletes get less exposure and learnings on an option that could be a great fit for an athlete wanting to take their career to the next level. Without the possibility of an athletic scholarship at the Division III level, athletes who choose this path might not be seen as part of the lucky bunch, but for those of us who were fortunate to be a part of a program know otherwise.
The opportunity to compete at the collegiate level is a special one. Today, competition between young athletes is greater than ever, with specialization (it seems) occurring at a much younger age. With competition comes a new challenge for college bound athletes who aren't offered a Division I scholarship. So, what is the lure of competing at the Division III level when they aren't funding your education?
You are truly a student before you are an athlete. For most of us, "going pro" isn't realistic, so we are always thinking about our future after the sport. Taking classes seriously, spending time getting on the job experience through internships is possible. We are integrated into campus like every other student, and that helps to build a stronger university with less special treatment and segmentation.
You develop into a well-rounded adult. We spend four years building on our leadership skills on the team, in our school, and through our community. We are able to work under pressure, prioritize our time, and take responsibility, because it's all we know. We learned how to manage a full workload along with (essentially) a second job of being an athlete through strength and conditioning, practices, competitions, and volunteering. We were encouraged to branch out on campus and participate in university initiatives and groups. We faced the same challenges as the rest of the student body, which humbled us as individuals and created strong leaders.
You can ignite change. With the tight knit community that comes along with being part of a Division III program, we know the athletic department, and are involved in the decisions that are made on campus. We have the power to ignite change in not only athletics, but the university as a whole. Our voice is heard.
You build strong relationships and friendships. With less people on campus, we have the opportunity to build strong relationships with fellow student-athletes, the faculty and staff. As a freshman, you start college with a set of people who instantly become your family. You share interests, values, and a schedule, which bonds you.
You are not just a number. Your college experience can be personalized, and at the Division III level it is just that. The athletic department, athletic training staff, academic advisers, and faculty/staff know your name, and see the importance of getting to know each individual as a person, and not just an athlete.

You play for the love of the game. Student-athletes face hectic schedules juggling a collegiate sport (which is much more than just practice) along with a full class workload, on top of traveling for meets, games, competitions. We do this because we simply love the game. We aren't paid to play (in terms of an athletic scholarship), and the future of our college career doesn't depend on one performance. Playing with heart teaches us to be humble and hungry. We are humble in our everyday, constantly encouraging each other to set goals and celebrating every day successes, and we are hungry for National Championships, All-American Titles, and most of all- success after college.
Calling all HuffPost superfans!
Sign up for membership to become a founding member and help shape HuffPost's next chapter