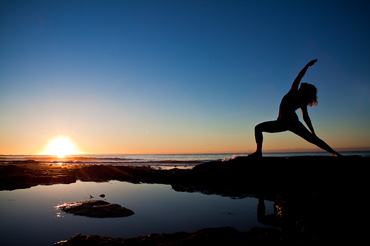 Written By: Angela Mujukian
Yoga cleanses the mind, body, and spirit.
Yoga embraces mindfulness and simply "being" in the moment.
Yoga is a space to leave all the luggage, carried on your shoulders, behind.
Yoga, essentially is quite empowering.
Here is a yogi's guide to three particular poses of embracing your inner fearless leader.
These three poses leave a leader feeling invincible, still, yet in control.
1.) Chaturanga Dandasana (Plank)
• All that rules the body, the spine, is the central and main support of the entire body.
• This low plank pose pulls at all your core muscles, making you grounded and focusing on your inner true strength.
• On all four limbs, as your abdominal muscles tense, the mind relaxes and lets the center of all energy take force.
• This is the pose that is a reminder of where we came from, where we started, and where we are going.
• The center core is the foundation that makes us grounded and to not give into temptation and to know our own limits and boundaries.
2.) Virabhadrasana III (Warrior III)
• For all the fierce warriors out there fighting daily to the road of their one true destiny.
• Grab your wings and take flight, as you stand on one leg with both arms fled forward ready to take flight.
• You are your own Pilot, navigating through your own clouds, breaking through turbulence, despite what the forces of the weather may bring.
• This pose teaches us that anything is possible and that our ideas are in a sense infinite.
• No matter the accomplishments we set out to attain, the sky is not even the limit but towards the galaxies, far away, as we prop ourselves into an airplane pose ready to take flight into the unknown.
• Although it may be scary, balancing on one foot, as the cerebellum takes flight, embracing the unknown, we have to remind ourselves sometimes that although we can't always be in control, our minds can help direct the pace and focus, further creating a balance for the new space we are entering.
• This warrior pose ultimately brings out the fierce, fearless leader that is within all of us.
3.) Utthita Parsvakonasana (Side Angle)
• This pose essentially brings it back, full circle and unites all of our muscle groups and organs together, from our lungs and chest, to our center core spine, and down to our legs and ankles.
• This reminds us that at times, although we may have all the right tools, we must learn how to piece them all together in order to make them work accurately and precisely as they should.
Not only for stress relief, Yoga has added health benefits of improving overall blood circulation and increasing oxygen to the lungs by total focus on breathing techniques of inhaling and exhaling.
Essentially, we recognize the spark within each of us as a leader, originating from that spectacle four chambered heart and we acknowledge as leaders that there are other born and bred leaders as well. Some have tapped into their inner leader quite earlier than others and it is our duty to awaken the souls of those who haven't recognized all of the vivacious chambers of greatness they possess running through their blood vessels, arteries and veins, and so we must empower them to use their true talents and gifts because we are all one in the same, nothing, short of fierce and fearless.
Let us tap into our inner fearless leader, spark that energy flowing within us, and inspire others to naturally find their inner Yogi as well.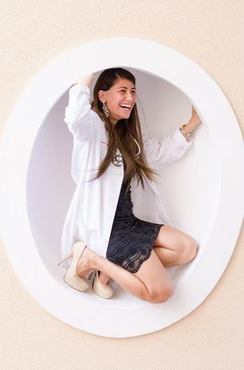 LA native, Angela Mujukian is a Medical Student at St. George's University, Elite Daily Campus Ambassador, Huffington Post Contributor and Co-Author of the best-selling book series: 20 Beautiful Women Volume 3 Edition. Angela joined the movement of 20 Beautiful Women to raise awareness to the empowerment of women and uniting Sisterhood throughout the rest of the world. Graduate of UCLA, earning a B.A in English, trained by the LA Times as a News Reporter/Viewpoint Columnist for Daily Bruin. Tackling her dreams one patient or blog post at a time to make the world a better place. Angela's gift of tenacity, strong-will, and refuse-to-lose attitude distinguishes her as an unstoppable force.