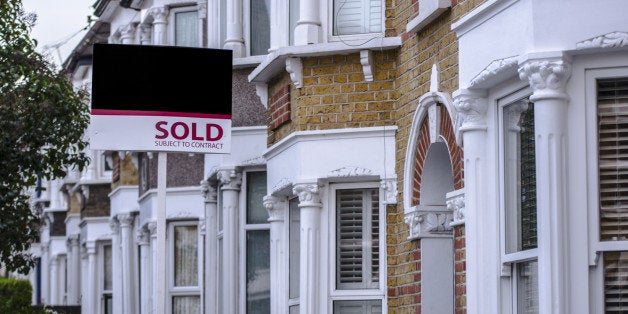 I wish I could say Jordan and I stumbled upon a cute little house while out walking hand and hand through a picturesque neighborhood and decided it was the perfect place to create a home.
In reality, Jordan came home from work one day and I had prepared models and scenario plans for us to look at over dinner. Risk calculations and pro/con lists. How incredibly romantic. But I felt this was what we needed in order to be completely prepared when buying our first home.
I wouldn't change a thing and I'm so happy with the home we have. But there are a few more things I wish I would've known before jumping headfirst into home buying.
1. DO A FULL CALCULATION OF WHAT YOU CAN COMFORTABLY AFFORD
Initially I played with online mortgage calculators to see how much we could afford. I got swept up in the big budgets I was seeing on the screen. Taking a step back I calculated how much we actually felt comfortable spending each month between our mortgage payments, taxes, insurance, maintenance, and utilities (call the utility companies to get an estimate of what your water, electricity, gas, and garbage may cost in the neighborhood).
Unfortunately, what we could afford was quite a bit lower than what I got from the online calculators. I'm happy I dealt with disappointment then rather than the stress of buying a house that was too much for us.
2. DON'T FORGET ABOUT CLOSING COSTS
And insurance, inspections, and immediate repairs. After being good little savers for years, we were thrilled to have enough saved for our 20 percent down. I didn't give a ton of thought to the other expenses, because compared to the 20 percent down, how much could that actually be?
Closing costs can be 2-5 percent of the total cost of your house. And if you're not prepared for them, it can catch you off guard. You'll also want to be prepared to pay any inspections (though most of ours were paid by the seller), as well as any immediate repairs that need to be made before move in. Our house was "move in ready" but it was shocking to see how much we actually spent. Aside from some smaller things, we needed to buy a washer and dryer, a new shower door, and blinds for the bedroom windows. It all adds up, so be prepared.
3. DON'T LOOK AT THINGS OUTSIDE YOUR PRICE RANGE
We walked down the street to see a house that was solidly outside what we could afford, but we just wanted to see it anyway. Twenty minutes later we were sitting on the front steps feeling defeated and debating whether we should just wait until we could buy something that beautiful. Don't do that to yourself.
4. DO GET NOSY AND TALK TO NEIGHBORS
My mom loves to chat and I took her with us to look at some open houses. I was completely mortified as she started talking to neighbors and asking them about the neighborhood. But neighbors don't hold back and they don't sugar coat things. They told us everything - neighborhood drama, safety, the best and worst places to eat. It helped us make decisions as we debated between a few different spots.
5. DON'T THINK THAT ONCE YOU'RE PRE-APPROVED YOU'RE IN THE CLEAR
We were buying in the San Francisco bay area where competition is fierce, so we got a pre-approval, rather than a pre-qualification. Pre-approval is a bit more involved and you need to supply the bank with a lot more information. I figured that since we were pre-approved the process of closing the loan would be simple.
It was not simple. Be prepared early with all the documents you need -- before the bank asks for them. Because when they finally ask for them, they needed them yesterday. A good list to get started is:
Recent pay stub
Last two years of W-2's (or copies of your tax returns if you are self employed)
Last 2-3 months of your bank and investment accounts
Explanation for any large transfers between accounts
6. DO HAVE YOUR MONEY READY TO MOVE INTO THE ESCROW ACCOUNT
We had our downpayment sitting in a savings account up until the very end (I guess we really wanted to squeeze out that .5 percent interest for as long as possible!). It wasn't until a couple days before closing that we realized the money needed to get into our checking account STAT. We didn't have enough time to transfer it to the bank where we have our main checking accounts.
We ended up having to open up a checking account at the bank we hold our savings accounts with in order to move the money out quickly enough to close on the house. I was in full on panic. Don't let this happen to you! Make sure you have your money readily accessible because things move quickly at the end.
7. DON'T BE AFRAID TO NEGOTIATE
After our offer was accepted, we did one final inspection that the buyer opted to not have before putting in on the market. Unfortunately, the inspection came back with significant work needed. We hesitated in negotiating with the seller, but we shouldn't have! Our agent encouraged us to ask for the seller to pay for the repairs. They agreed and we saved thousands.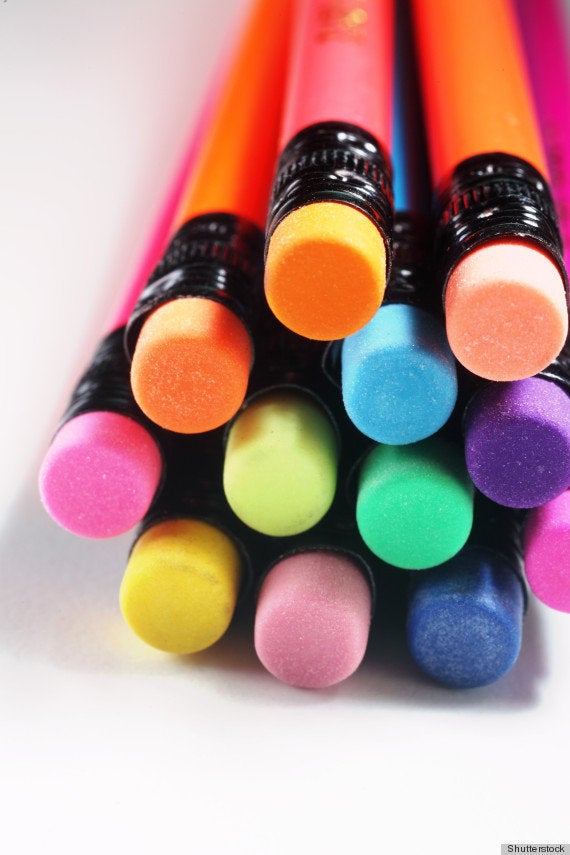 The Best Cleaning & Organizing Tips
Related