Everyone is a student and everyone is a teacher as well. By default you are teaching something. Whether you want to or not, whether you acknowledge it or not, either by showing people what you should do or by showing what you should not do. Someone learns from you even though you may not deliberately want to teach. From just the way you walk your life, someone can learn from you.
- Sri Sri Ravi Shankar, Guru Purnima Celebration in Boone, July 2016
I have always considered myself a spiritual person, but I never had a spiritual practice in my life until six years ago, at age 29. At that time, I was not looking for any practice or philosophy, rather, I was looking for some relief from my stresses, anxiety, depression, and physical ailments. I found relief after my first Art of Living course where I practiced the breathing technique Sudarshan Kriya. I had a profound insight into myself and the technique granted me peace of mind amidst a chaotic and unhappy period.
I didn't know it at the time, but difficulty breathing, as well as uneven exhalation and inhalation, are all signs of imbalance in the body and mind. Something else I didn't know is that the breath - its length, its rhythm, its heaviness or lightness, are all indicators of our emotions. Through the breath we can even learn about traumas that have been stored in our memory, as well as how to remove them. Our breath and our state of mind, it turns out, are intimately connected. The Sudarshan Kriya technique harmonizes the breath, having a profound effect on the mind, our emotional state, as well as the physical body. Through its practice, I was able to navigate a difficult divorce and even found freedom from an autoimmune disorder.
For two years, I nurtured myself with this technique, meditation and yoga, largely adhering to the practices in Art of Living, under the guidance of Sri Sri Ravi Shankar, the organization's founder, leader, and principle teacher. I also attended 5-day silence courses of deep meditation and yoga that left my mind and body refreshed and rejuvenated.
The more I meditated, the more I started to feel unity with the life around me. My connection to nature deepened. I started to have a heavier-than-before conscience about littering, stepping on a spider, or uttering a hurtful word. I felt happier and more peaceful, and I wanted to take more responsibility for the well-being of others. The meditation practices started to re-kindle my passion for social justice, as well as my desire to participate in something greater than myself. I began to ask myself "how can I be helpful?".
Inspired by Sri Sri's example of selfless service, and because I had found so much relief from his breathing technique Sudarshan Kriya and meditation practices, I decided I wanted to be an Art of Living teacher and this would be one way for me to give back to the society. Little did I know that the process of getting accepted to do a teacher training would take four years of work, consisting of making room in my meditation practice to uncover a lot of limitations in my own personality. The path to teaching meditation is different for everyone, but it involves getting in touch with one's own nature, and for me that process has meant uncovering the barriers within my own heart that prevent me to connect authentically with my world. It's a process I foresee as lifelong, and for me it has been challenging for several reasons.
First, learning how to teach genuinely, authentically, and responsibly means I have to confront my own ego, deal with my own problems constructively, treat my body with respect, speak skillfully, wisely, lovingly, or and playfully - and perhaps hardest of all - learn how to accept myself when I completely and totally fail at all of the above.
Second, teaching wisdom for everyday life, along with the secrets in the breath, is a process of being myself fully, which means being natural with the people and environment around me. And when I can't do that, being a good teacher means not being affected by that discord or not beating myself up for my own inability to connect.
Third, when teaching concepts and techniques within a tradition that is built on the underlying concept of one-ness and unity, there is a process of deconstruction that must happen in the mind, as ideas of gender, culture, and what we think we know as normal, standard, and definitive begins to fall away. This can be disconcerting, unless it is done with a lot of care, love, discipline, and not being affected by the opinions of others. These past four years, my own internal resistance to changing my mindset and having a more all-inclusive perception needed to be counteracted by a firm commitment to what I was working towards. A good support system helped me, but ultimately, moving through challenges to become a spiritual teacher came down to me and my own personal relationship to the path.
Finally, engaging more deeply with the problems of individuals, as well as taking on more responsibility for issues in the world takes a culturing or priming of the mind and the body to both strengthen and sensitize oneself. We never know what we may need to engage with as we extend our hand to others sincerely. As we encourage others in meditation, we engage with their "stuff" and we need to be prepared for that. Furthermore, we don't want to let their "stuff" entangle with our own.
All that being said, I find myself only days away from attending the Art of Living teacher training program in Los Angeles. I'll be with a team of 45 other people from around the country who will be embarking on the same adventure. I don't know what to expect, but I imagine I am going to deepen the process of unlearning, deconstructing, and losing lots of concepts and boundaries that are holding me back from having a deeper understanding of who I am. All of the processes and courses in Art of Living, from the most basic to the most advanced, are highly experiential, and are bout genuinely living a life of non-duality amidst our unique nature, while remaining centered through life's ups and downs.
If you want to try it for yourself, don't take my word for it - this path is all about you and your experience. You can find courses in your area at http://www.artofliving.org/us-en
Finally, if you live in the LA area, you can come be a part of my teacher training experience. My team and I are organizing a course called "Get Happy LA" (see more testimonials below), where participants will learn the Sudarshan Kriya. It will be on August 9th and 10th from 7-10 PM at The Art of Living Los Angeles Center. Register at: http://www.artofliving.org/us-en/program/140223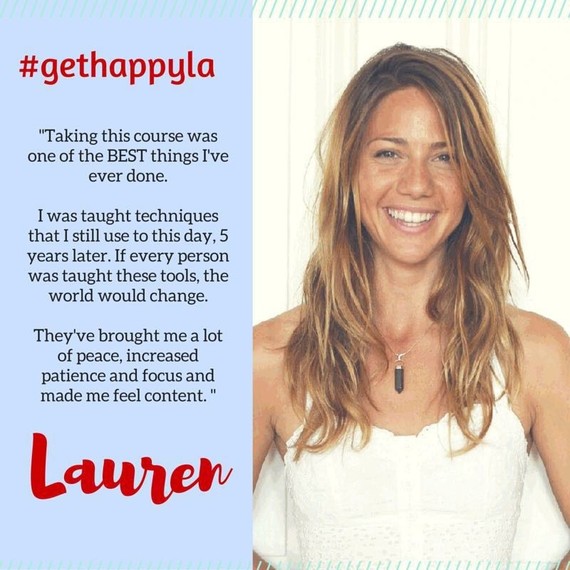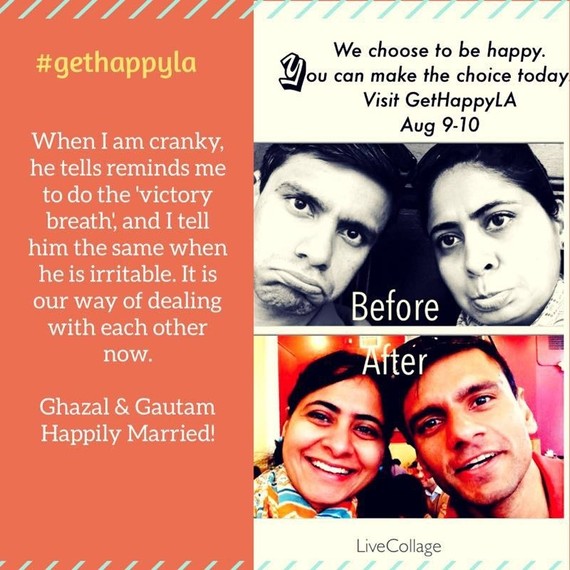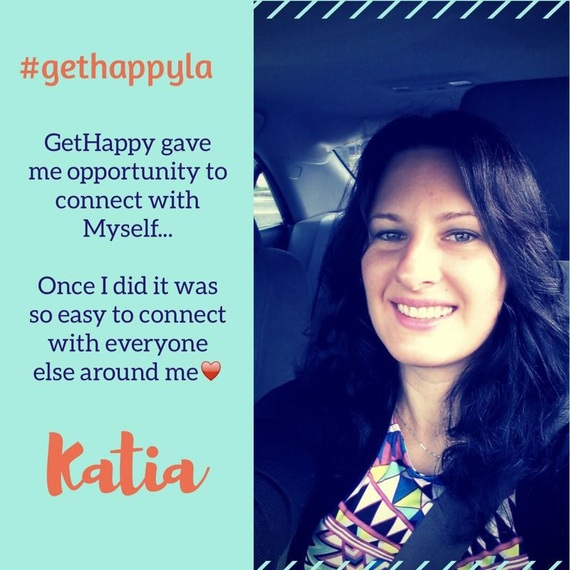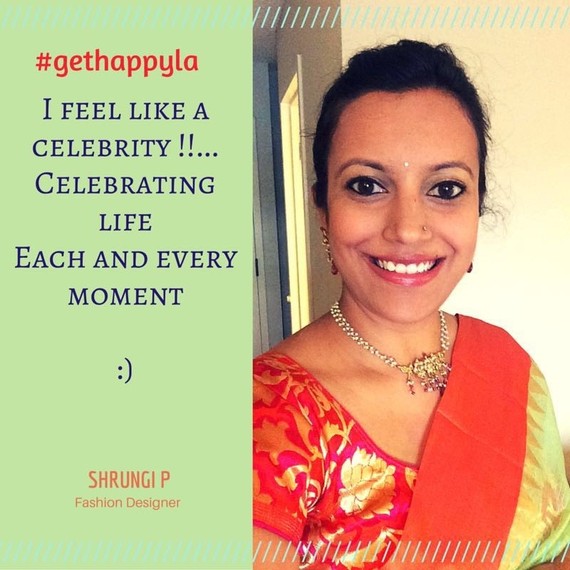 Calling all HuffPost superfans!
Sign up for membership to become a founding member and help shape HuffPost's next chapter