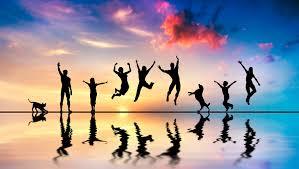 Over the weekend, I went to a book signing party for Laura Berman, Ph.D. and her new book Quantum Love. Laura is a renowned educator and therapist in the area of love, sex and relationships, and hosts In the Bedroom with Dr. Laura Berman on the Oprah Winfrey Network.
A few years ago, when Laura was courageously looking her cancer in the eye and simultaneously helping her husband and three sons to cope with its potential consequences, she came to me for an intuitive reading and healing. (In her book, Laura writes about her visit to my office, so I am given permission to mention this.)
During her session, she asked me to focus on one of her sons whose behavior reflected a strong reaction to her diagnosis and healing process. I energetically saw that her son was "clairsentient," which means that he has a form of intuitive intelligence that discerns truth by sensing others' feelings. In addition to his own reaction to his mother's situation, he had been picking up and acting out of Laura and his brothers' unspoken feelings about her situation.
I offered some information that might help him appreciate his intuitive gift and some exercises to help him ground and center.
Although Laura was skeptical that his reaction could be positive or cooperative given his typically logical, scientific orientation, she offered him the information and suggestions anyway. He surprised even himself by confirming that the information seemed right to him and he acknowledged his emotional sensitivities. As they began to practice the exercises, Laura, who is legend for her insatiable curiosity and learning from life, opened up a whole area of discovery for other ways to Be in positive relationship.
Her book not only offers ways to more fully understand ourselves, but is replete with tools and exercises to support us in becoming an anchor and a beacon of love for family and friends.
At the book signing, Laura asked those of us gathered to focus within and hold a loved one in our thoughts. She suggested we find a place inside ourselves where we felt our deepest love for them. For a few minutes we stayed in this feeling. It changed each of us as well as the energy in the room.
In her dedication to practicing what she preaches, Laura has demonstrated time and again that when we hold our children (and others) with the vibration of love, they will, like a tuning fork, rise to the occasion and emotionally move to a more positive emotion.
The influence of emotion is reinforced by David Hawkins, M.D.'s remarkable book Power vs. Force, in which he uses Applied Kinesiology with scientific validity to measure how emotions impact the immune system. He lists higher vibrating emotions such as love and joy as most powerful for boosting our immune system.
Influencing others by holding such emotion is found in The Isaiah Effect by Gregg Braden. He describes a kind of prayer that is defined in the ancient text kept by monks in the high mountains of Tibet for centuries. The texts describe how the Essene culture practiced prayer by including one's feelings in line with a single minded intention for another.
Gandhi's belief was resolute, his emotions and actions were aligned and his practice was persistent. This created an attractor field for others - eventually millions of others - to find the same sense of truth in themselves.
Using our power to hold a field in love or peace is a simple (if not always easy) act of will and practice. This path strengthens our immune system, aligns us in our purpose and brings meaning to our lives.
The best news about trying this as a practice: there is no downside, there are no toxic side effects, and you can't make a mistake because love encompasses everything.