When we got our prenatal diagnosis that our daughter, Carly, would be born with Down syndrome I was worried that I'd lose myself. I was worried I wouldn't be able to be around as much for my other kids. Now, I wish I could go back in time and tell myself not to fret.
One of the coolest things about becoming a "Special Needs Mom," is that I've become a better mom to all of my children. I've become a better me.
In getting to be a part of this neat club, I've had the pleasure of meeting so many people that struggle in so many different areas. I've seen them work at and overcome intense challenges. From that, I've not only been inspired in my own struggles, but I've been able to be more in tune with my children's needs -- and better able to guide them. I've been more patient.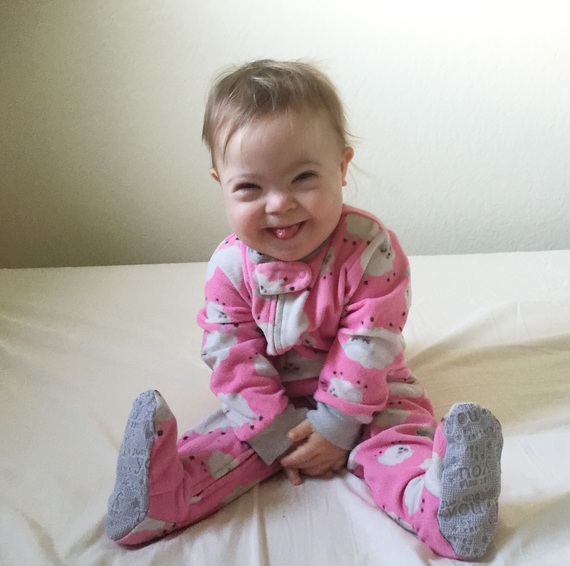 This new world has opened my eyes and given me pause to take a step back and reflect on my own strengths and weaknesses. I wasn't listening to my kids. So, I've slowed down and put sitting down on the floor and sharing in playtime with my children above all else, something that was usually trumped before by housework, work, and even technology.
What I value has shifted. I care less when my children come home with a new pair of jeans covered in paint or a grass stain. I care more about how much fun was had, and asking and listening to what they learned from the play and experience. I look at everything I do during the day, all day as a new learning opportunity and I try to see the world through my daughter's eyes. Sometimes I'm the one teaching and sometimes I'm the one learning, but either way, it makes the days more exciting.
I'm not the only one there's been a change in. I see it in my husband too. And my children. My children have learned to be more compassionate, more reflective, more accepting. They all come running when baby sister cries, they all cheer her on with every new milestone. And I don't mean just a hand clap, I mean a huge wall-shaking celebration with whoops and hollers. We sing and dance all day.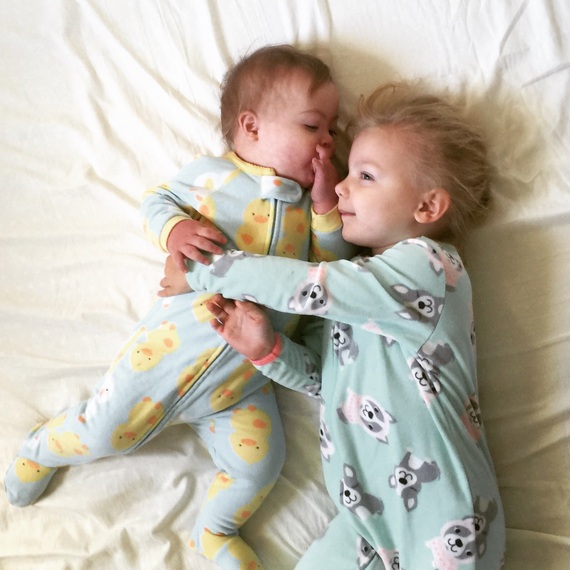 Our family is happier, stronger, tighter.
I never imagined it was possible.
Carly has been the perfect addition to our family, and everything I didn't know we needed. I wish I knew then, that I didn't need to worry.