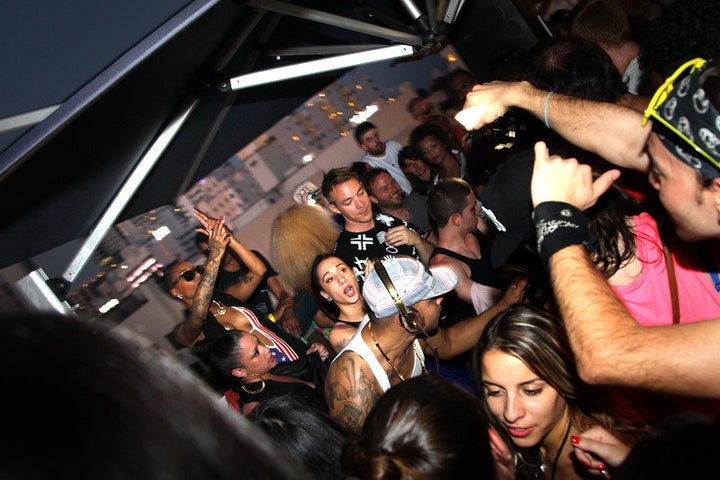 BY JIPSY, NEFARIOUSGIRL.COMNew York-based firm UG Strategies took over the Gale Hotel in South Beach with Jays of Sweden and DBEST London to create The Bed Head Hotel, a special 2-day VIP event during the 2013 Miami Music Week. Bed Head Hotel featured a lineup of DJ stars including Diplo, Tommie Sunshine, Walshy Fire, Jillionaire, Audrey Napoleon, The Disco Fries, FIGO, Torro Torro, Fareoh, and Tel Aviv's Mr. Black, performing exclusively for the first time in the U.S.
The first day it rained, so it wasn't as crowded -- but I discovered model turned DJ Audrey Napoleon behind the decks. Watching her dance, singing along to the tracks, and using a MIDI to some high energy trance techno sounds I simply tuned out was entertaining. Not to mention her LA fashion death style which I gave me something to smile about. Then my man, Tommie Sunshine, showed up for his set and after a few good tracks tempted me to stay, I had to get going and head out to my next gig.
The next day, it was the total opposite. The place was crowded. Dancing everywhere. On the decks The Party Squad was killing it. I spot the Mad Decent crew, my homegirls with their bottles of Champagne and some faces from the LA and NY party scenes. Parag Bhandari of UG Strategies was the best host and took care of me by keeping me hydrated and walking me around to get my shots when I needed assistance.
When Jillionaire took over, his mix was a nice sunset booty thrusting vibe until he abruptly stopped the music and said "Dude, I am not taking requests. No requests. Please stop asking and don't make me embarrass you." Obviously he continued, but these amateurs and their requests. I never understood that.
As Walshy Fire walked in with his entourage, fans greeted him with smiles, hugs and high fives. Reggae vibes and sultry dance tracks got the ladies down on the floor and when you thought this party couldn't get any more packed, in comes Diplo and DZA who are mobbed and quickly escorted to the DJ booth, ready to close down the party. The place was ridiculously packed and after I got my shots, it was time for me to step to one of craziest parties Gale Hotel has had since it's opening.
Tracks that I loved at this party: "You Don't Love Me" by Dawn Penn. -- JIPSY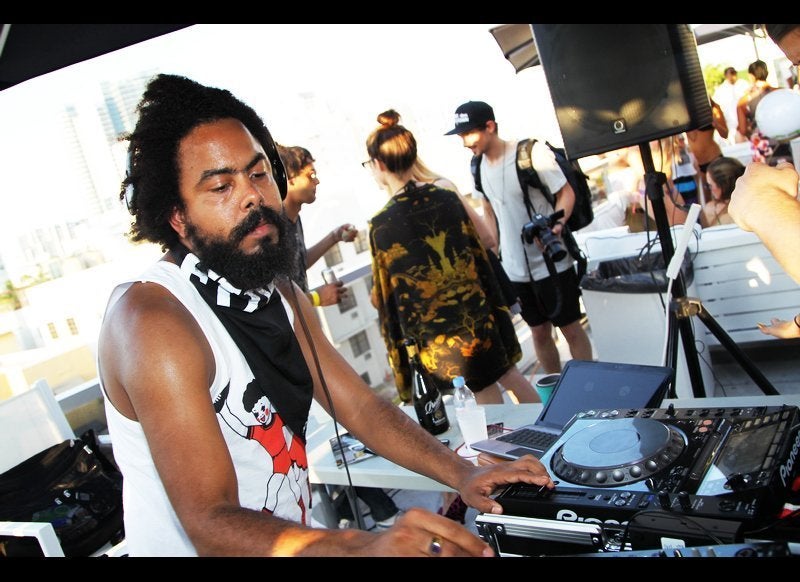 Related
Popular in the Community