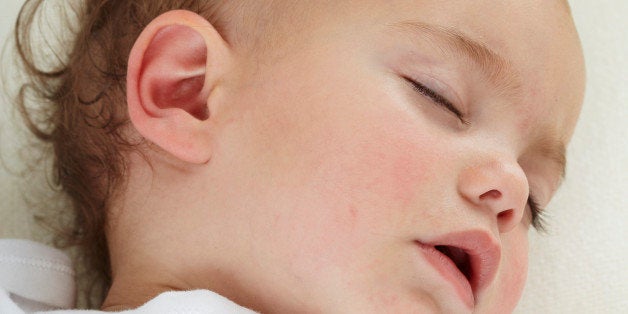 A new study analyzing the factors linked to sleep-related deaths suggests that bed-sharing is the greatest risk for babies ages 4 months and younger, while rolling into objects in the sleep area -- such as a blanket or pillow -- is the top risk factor for older babies.
The findings, published in the journal Pediatrics on Monday, relied on data from 24 states collected between 2004 and 2012 by the National Center for the Review and Prevention of Child Deaths Case Reporting System. Researchers analyzed a total of 8,207 deaths.
The study defines "bed-sharing" as "the infant sleeping on the same surface with a person or animal." Roughly 70 percent of the infants were bed-sharing at the time of their death, a correlation that was especially pronounced among younger babies.
"Bed-sharing for 0-4 month old babies is extremely risky," Rachel Moon, M.D., a pediatrician and sudden infant death syndrome (SIDS) researcher at Children's National Health Hospital and an author on the study, wrote in an email to The Huffington Post. "In this study, this sleep situation presented the most important risk for infants in this age group."
Among babies between the ages of 4 months and 1 year, however, the predominant risk factor was rolling into objects in their sleep space.
"Although we always recommend that the infant's sleep area be clear of pillows, blankets, bumper pads, etc., many parents forget the importance of this message as the baby gets older," Moon said. "However, these items are equally dangerous as the baby becomes more mobile."
The group did not include the use of a co-sleeper, a crib-like device that typically attaches to the side of the parents' bed, in its definition of bed-sharing.
There are limits to the conclusions that can be drawn from the new study. Because there was no control group, Moon and her colleagues were unable to determine the overall risk associated with bed-sharing. In other words, while the researchers found a link between bed-sharing and deaths, they were not able to say whether a high percentage of infants who bed-share will die.
Furthermore, the study only looked at associations. It did not establish clear cause and effect between a baby's sleep environment and specific outcomes.
For years, the American Academy of Pediatrics has provided clear guidelines for what it considers to be safe sleeping practices for babies. (Moon is one of the physicians on the AAP's task force on SIDS.)
Babies should sleep on a firm surface in the same room as their parents, but not the same bed, the Academy recommends. Soft objects and loose bedding should be kept out of the sleep space until a baby is at least 1 year old. Babies should also be placed on their backs to sleep every night until they reach that age.
"We really need to educate parents before their baby arrives, and remind them of the things we know can save lives, like putting them to bed in their own sleeping space," said Shalini Paruthi, M.D., an assistant professor of pediatrics and internal medicine at St. Louis University's School of Medicine, who did not work on the new study, but had reviewed it. "I was astounded by the fact that 69.2 percent [of the infants examined in the study] were found to be bed-sharing."
Paruthi also said that caregivers, as well as parents, need to be educated on safe sleep environments.
The number of parents sharing a bed with their infants has doubled in the past two decades, research indicates. And high-profile co-sleeping proponents, such as the pediatrician and author William Sears, M.D., argue that co-sleeping is a common practice in other cultures and that warnings about it are "imprecise." Babies sleep more peacefully and have more stable physiology when they co-sleep, Sears' website states.
"The risk of infant death if you fall asleep with your baby is high, particularly in the first few months of life -- when parents are more likely to sleep with their babies," said Moon in an email. "It is not a risk that I would want to take with my child."
Related
Before You Go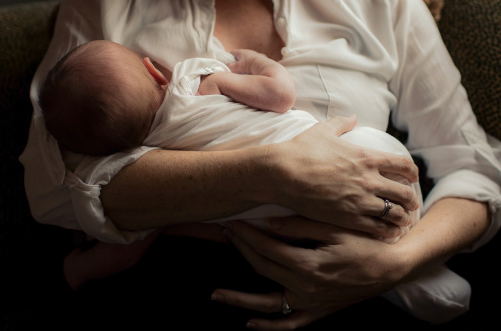 15 Children's Health Studies All Parents Should Read