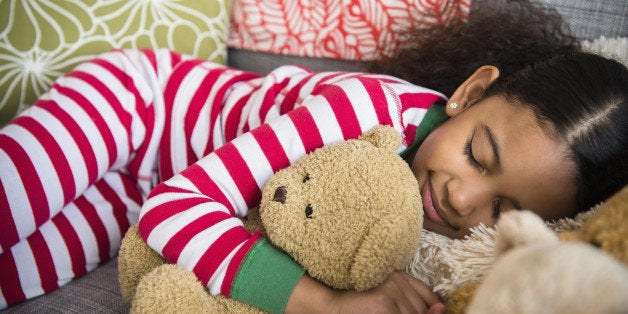 The one thing that all parents of young children have in common? We cherish our sleep. That's not surprising since we don't get very much of it. Whether we're escorting our kids on a late-night potty break or waking to one of their lovely 5 a.m. calls on the weekend (the same wake-up that never seems to come during the week), it's pretty much a given that, as parents, our slumber will be interrupted.
But in order for our children to wake us up, they first have to be put to bed. And just like every family, my little ones and I have quirky nighttime routines and rituals that make our bedtime a memorable experience. When the holidays roll around for my family, everything about getting ready for a good night's sleep becomes even more fun. Here are a few ways we prime the kids -- and ourselves -- for bedtime during the holidays.
1. Keep bedtime silly with "pajama time."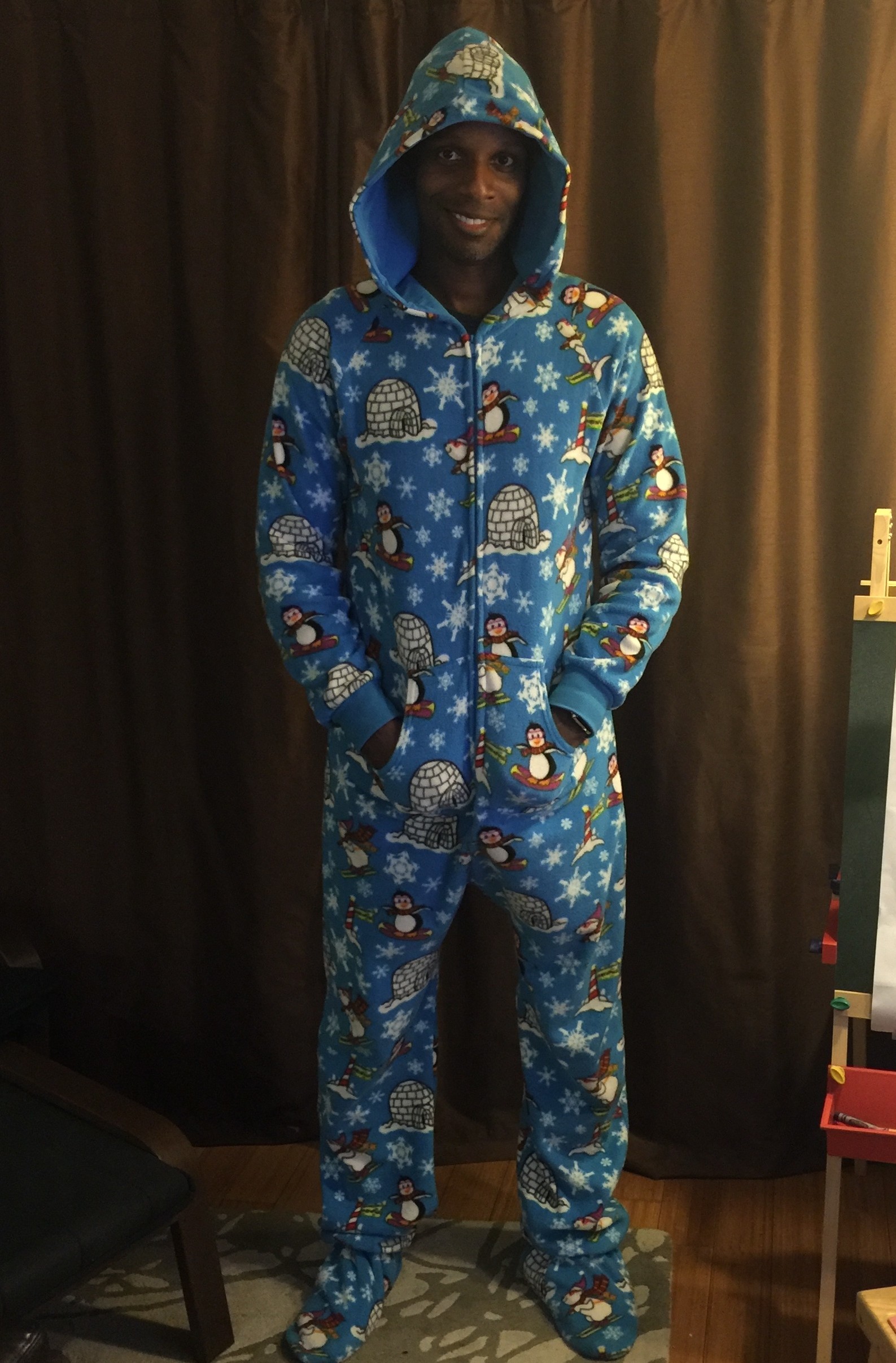 When it comes to our pajamas, we go all out. You can expect to find me in a head-to-toe adult hooded onesie with pockets. My two young daughters have their own versions, too. Sure, it's adorable seeing my little ones in those pajamas, but when a 6-feet-2-inch, 205-pound man wears them, it definitely elicits a few stares -- especially when I open the door for the pizza delivery person. (Note to self: Have my video camera rolling the next time a stranger sees me in those PJs.)
Pajama time is important because, as a parent, I spend a good portion of my day in an authority role teaching my kiddos right from wrong. But, as each day comes to a close, I want them to have the memory of knowing that daddy can be silly, too. Laughter is such a powerful tool in parenting, and I plan to use it to the fullest advantage. Plus, there's something about being in your pajamas just relaxes you -- all the better to drift off to sleep.
2. Focus on the good of the day.
My kids are 5 and 3 years old and they fully believe in Santa Claus. They also understand that Santa doesn't deliver presents to naughty people, so we end the night by discussing the good things they did during the day. I'm not looking for amazing acts of charity here -- it could be something as simple as smiling at another kid at school, or sharing toys on the playground.
In our current world, I believe there is absolutely nothing more important than being a good person. Sure, in this instance the payoff is receiving Christmas gifts, but my role is to dig deeper and ask my kids some follow-up questions, like: "How did it make your friend feel when you shared your toy with her?"
As they find themselves drifting off to sleep, my hope is that they'll understand the wonderful feeling of being a good person is better than any gift they'll receive from Santa.
3. Remember the wonderful reason why you're so tired.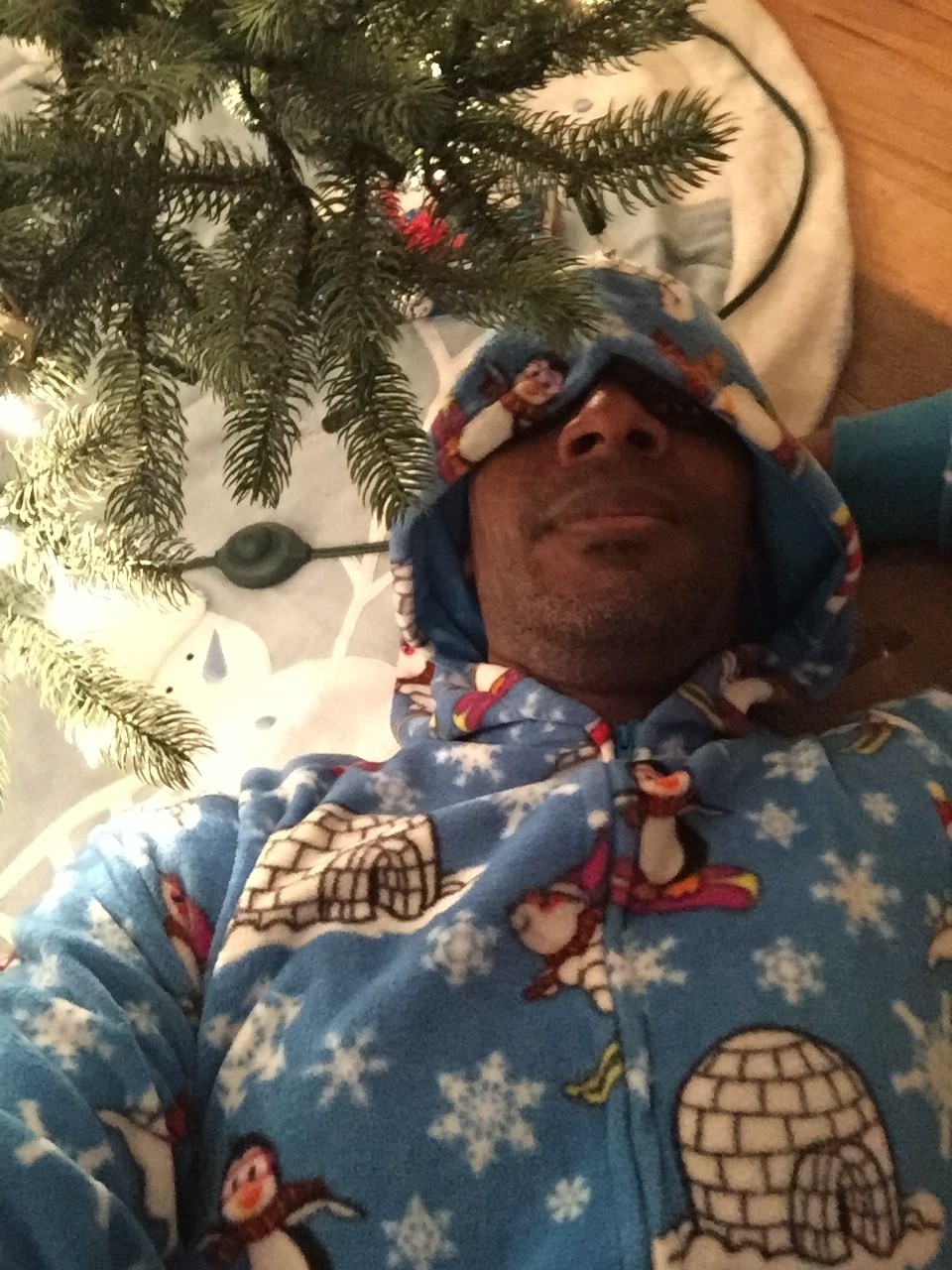 Almost every day I spend with my kids ends in complete exhaustion. After running around the city for school meetings, play dates and basketball practice, nothing excites me more than getting into my bed and drifting off to sleep. I also know that a big responsibility as a parent is to make sure my daughters go to sleep in a positive state of mind.
So, as we exhausted parents get our kiddos ready for bed this holiday season, remember that no matter how tired we are, it's a welcome trade-off for the love and fulfillment they provide us in return.
Being a dad is the best and most rewarding gig a man could ever have, and I can sleep well knowing that I'm doing my best to raise two amazing human beings.
Just like diet and exercise, sleep is unique to each person and important for optimal health. Sleep Number® beds adjust on each side to your ideal level of firmness, comfort and support — your Sleep Number® setting. And when you add SleepIQ® technology you'll know what to adjust for your best possible sleep.
Related