After Ladislav Hanka finishes his contemplative etchings of flora and fauna, they then take on a life of their own -- with the help of thousands and thousands of bees.
Hanka, an artist based in Kalamazoo, Michigan, has long worked in printmaking, etching, drawing and book arts. Four years ago, he also became a beekeeper. He began incorporating the creatures into his practice, putting his etchings into hives so the bees could go to work adding honeycomb.
This fall, Hanka displayed not just the end product, but the whole process. For his piece "Great Wall of Bees: Intelligence of the Bee Hive," he enclosed a couple dozen etchings in a custom made wood and glass case, along with approximately 5,000 bees, and displayed it at the Urban Institute for Contemporary Arts in Grand Rapids, Michigan, where visitors could see the works being transformed over time.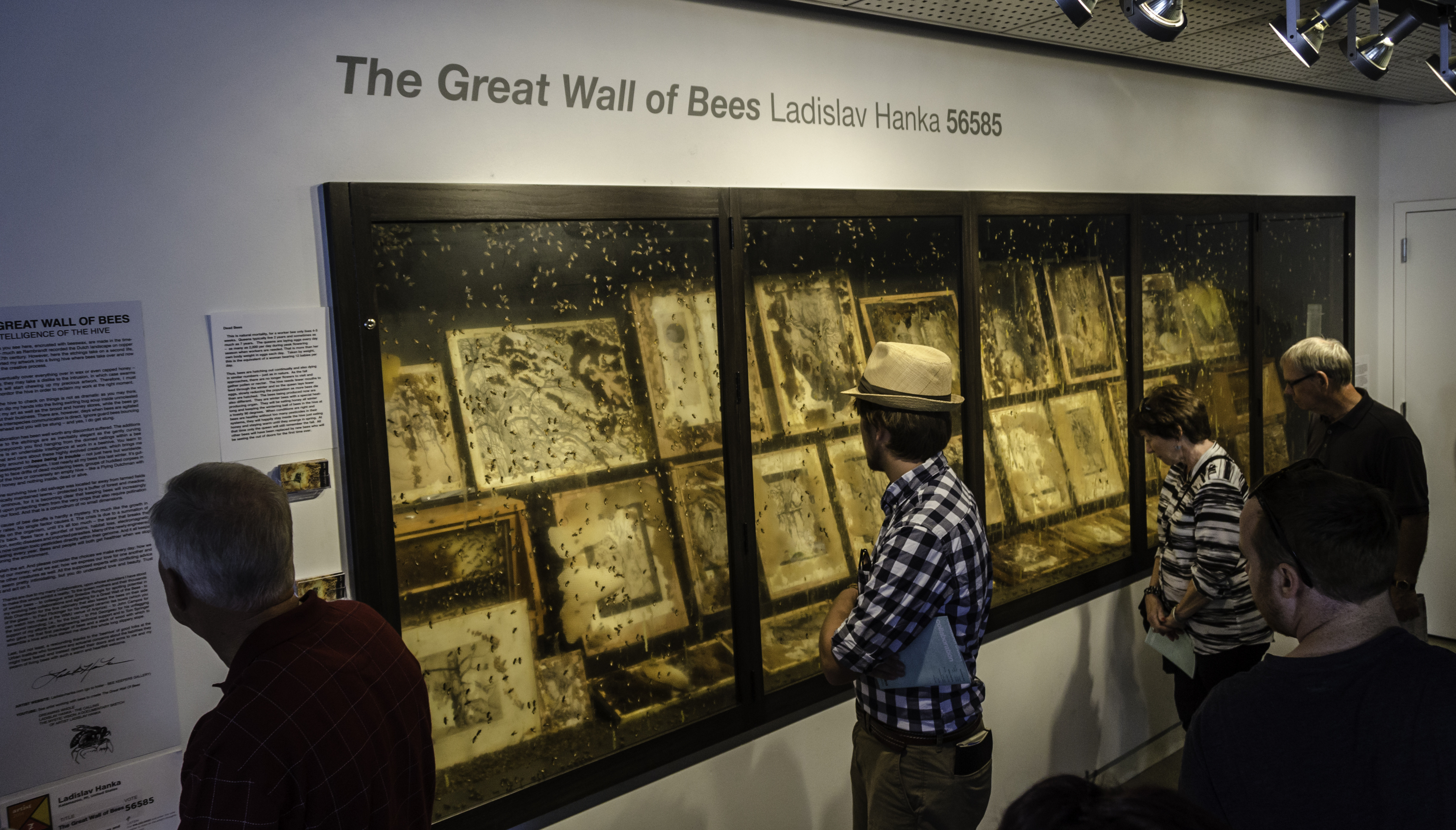 Courtesy ArtPrize.
The piece was part of ArtPrize, an annual art competition judged by both a jury and public vote. More than 1,500 artists entered work that was displayed in public places and venues all over downtown Grand Rapids in September and early October. This year, the contest's theme was "collaboration," which was particularly apt for Hanka and his bees. Oh his website, Hanka describes how working with the bees means surrendering to chance.
"Sometimes they chew up my artwork and pitch it out of the hive alongside their excrement and dead," he wrote. "Take it out at just the right moment and the results can be an unpredictable collaboration of sublime beauty."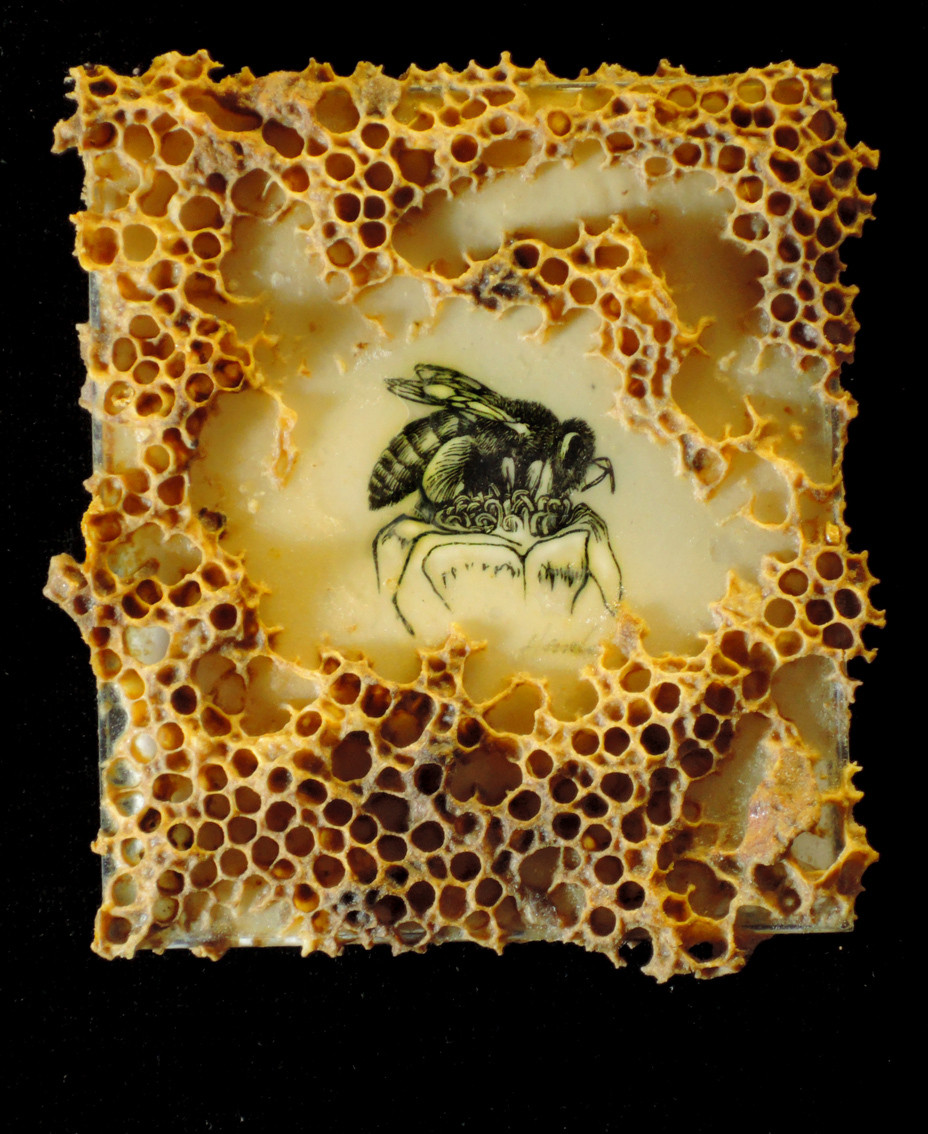 Courtesy Ladislav Hanka.
In an email, Hanka said that it often seems like the bees are attune to his compositions, following his lead "as if they were coloring within the lines or picking up the motion [he had] begun."
Hanka's work compels viewers to marvel at the extraordinary phenomena that can occur in nature. But he also hopes that it will call attention to a pressing environmental issue, the worrisome future of the honey bee.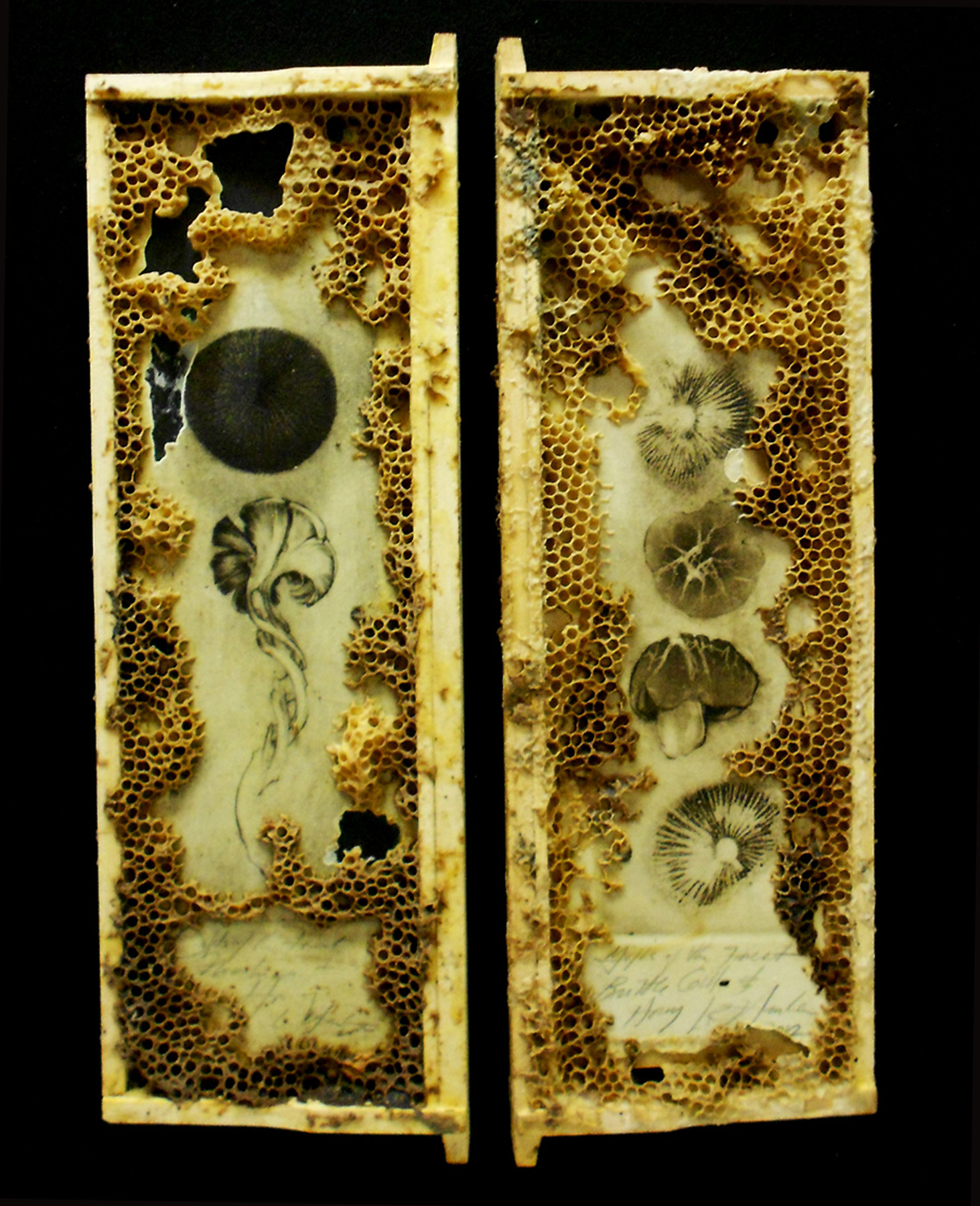 Courtesy Ladislav Hanka.
"Anybody who has not been living under a rock for the last few years should be getting nervous about [the honey bee die-off] and the source of their own food in the very near term," Hanka wrote in an email. "The mix of GMO crops and almost unrestricted use of ever increasing doses of pesticides is not just a minor problem that will work itself out with time and market pressures. It is a disaster in the making and leading directly to the extinction of bees."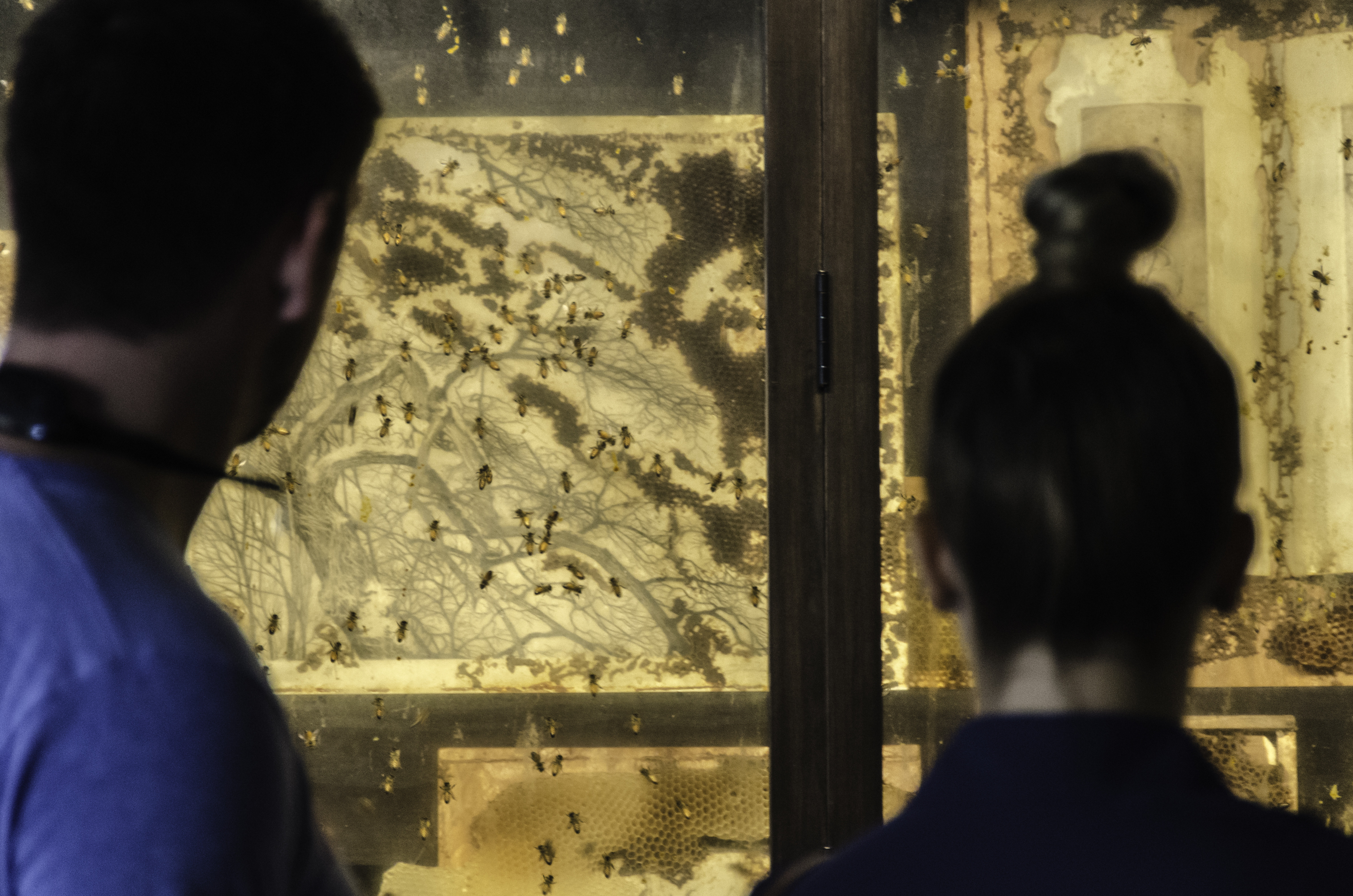 Courtesy ArtPrize.
The bee die-offs are still being studied by scientists, but have been attributed to several factors, including parasitic varroa mites, poor nutrition and certain pesticides. To Hanka, it's a dire issue, both as a beekeeper and environmentalist with degrees in zoology and biology.
"I'd like to do something about all of that, but I am neither scientist nor politician," Hanka wrote on his site about the plight of the honey bee and the threat to crops. "I am an artist and a beekeeper -- thus an active dues-paying member of two ancient esoteric brotherhoods. So I draw pictures. When I do so, I feel in touch with creation and most fully alive. When I open a hive, it isn't so different."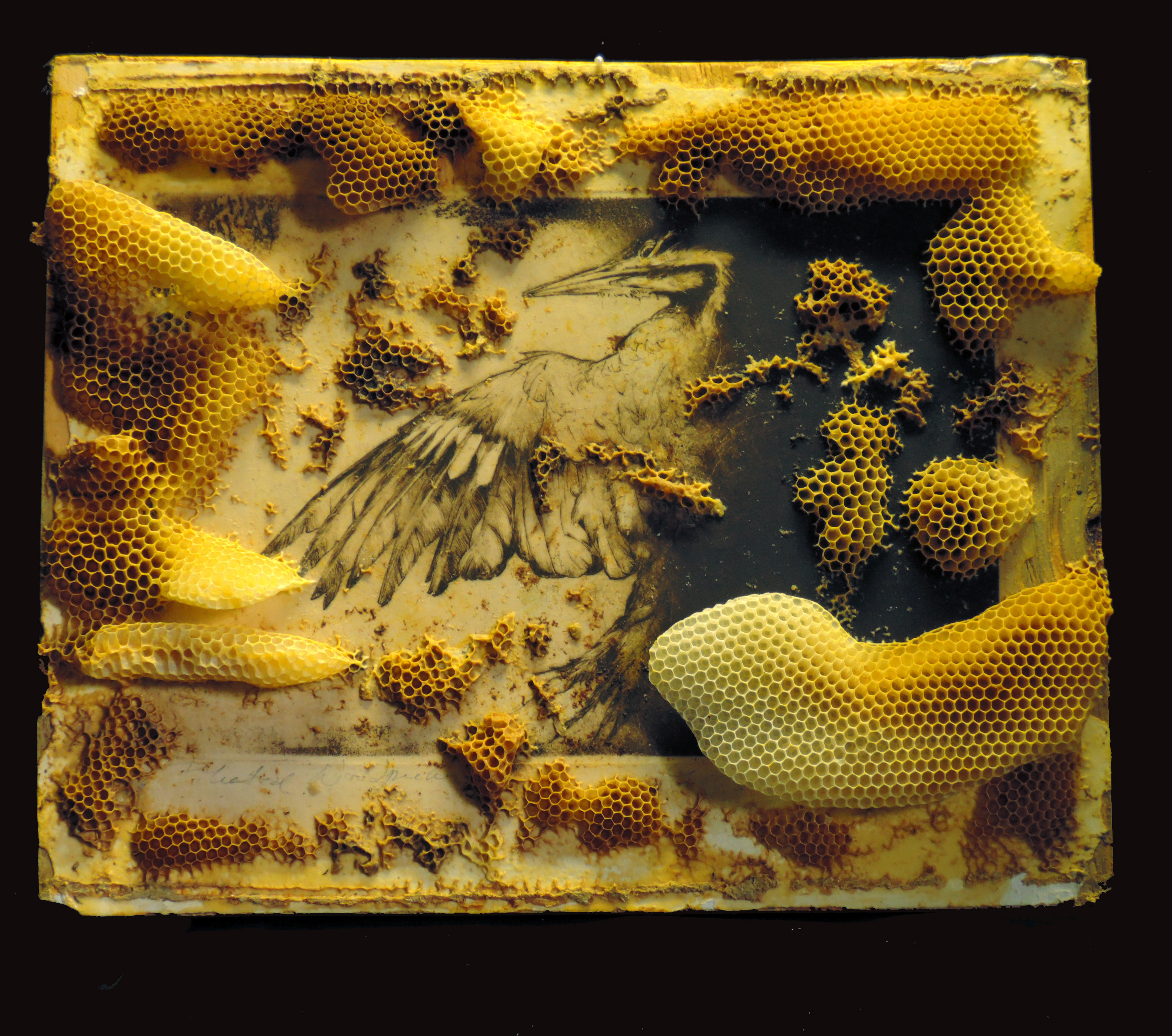 Courtesy Ladislav Hanka.
"Great Wall of Bees" was one of the five works selected for the ArtPrize jurors' shortlist in the three-dimensional category, as well as one of 25 works in that category receiving the most votes from the public.

Courtesy Ladislav Hanka.
"To have the public appreciate and respond not just to the obvious attraction of the living hives and artwork, but to the significance of bees for their future is deeply reassuring," Hanka said.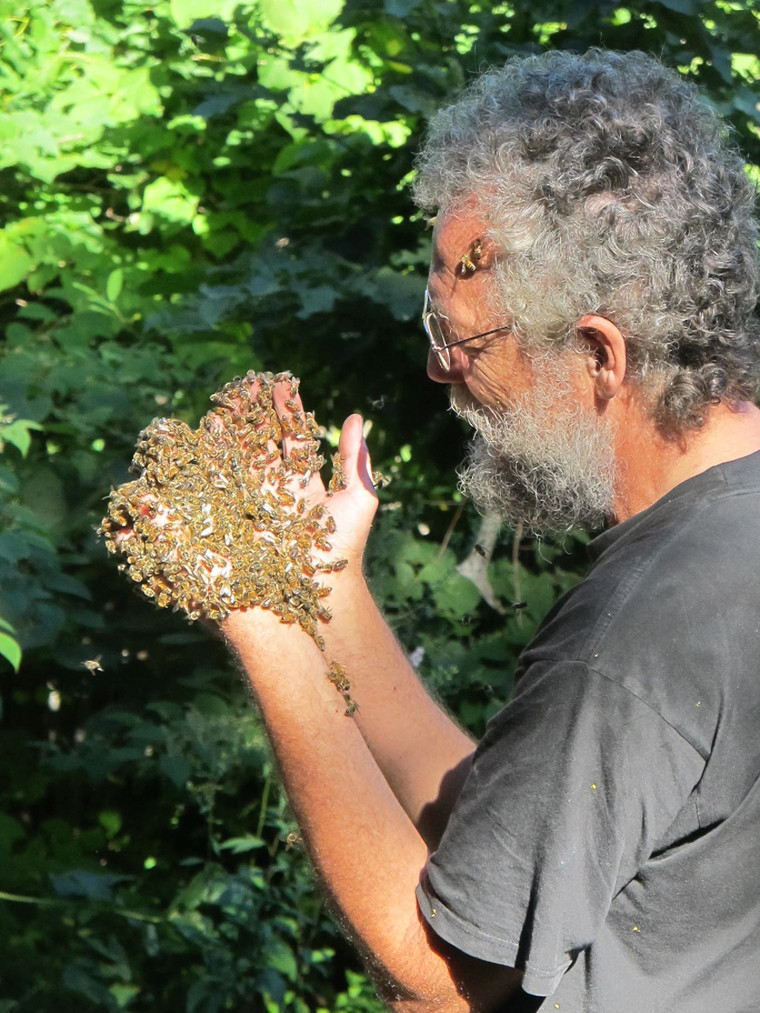 Photo of the artist courtesy Ladislav Hanka.
Support HuffPost
The Stakes Have Never Been Higher
Related
Before You Go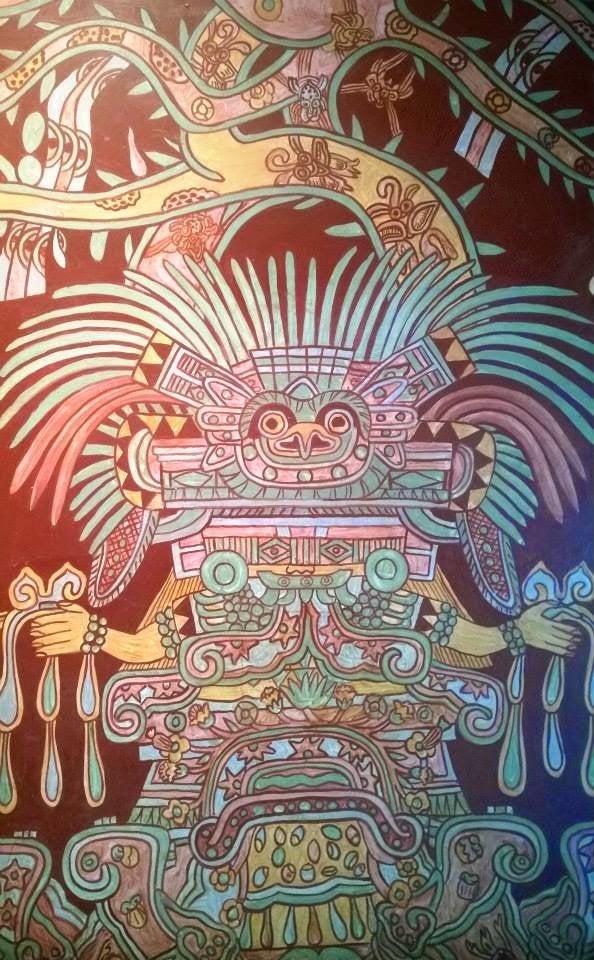 50 Surprising Museums
Popular in the Community