First, the bee gets it out just a little:
Then with each try manages to pull it out just a little more:
It's the bee version of a mic drop.
The Daily Mail reports that the bee is a mason bee, which nests in holes such as the one in the video.
The clip was originally posted on YouTube in 2012, but has been getting more buzz after being reposted by LiveLeak and others over the past week.
Before You Go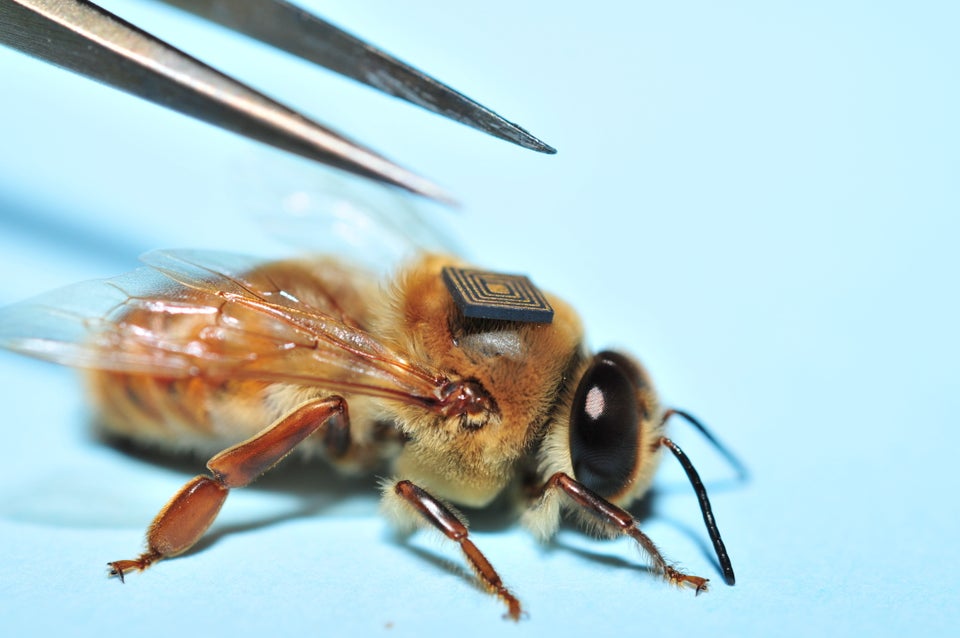 Honeybees Fitted With Micro-Sensors