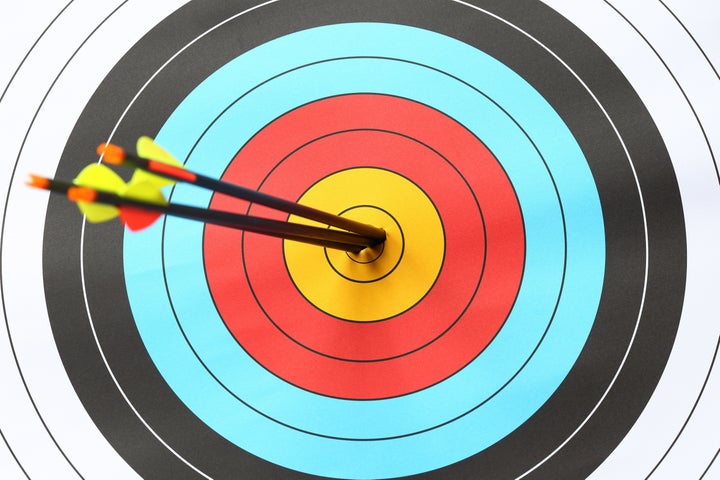 Emily Bee -- a rising young archer with roots in NASP and bowhunting -- is now an internationally ranked competitor. Although she's been shooting just a few years, Ms. Bee has many impressive credentials in her quiver.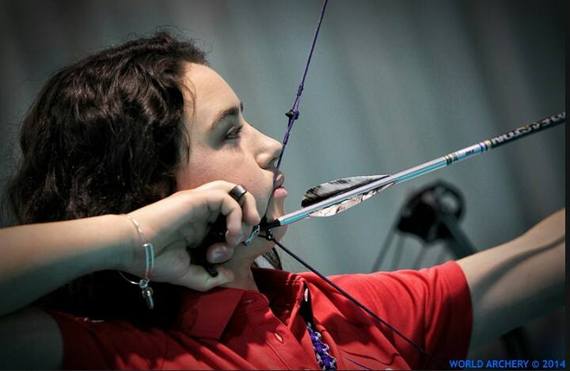 What advice do you have for girls and women who want to shoot archery?
Just try it! Plenty of pro shops around that are more than willing to help a beginners. I work at a shooting range, Demmer Center Shooting Sports and Education, and it's always refreshing to see a girl/woman come in who's interested in archery! Never be intimidated! Just find a shooting facility nearby. They are out there!
What does it take to be a good archer?
Besides endless hours of preparation and practice and mental game, I notice that those who are good sports and good losers stand out. Good archers have a great attitude on the field, and they're humble about winning a tournament or accepting the fact they didn't place as well as they would like. I look up to those people.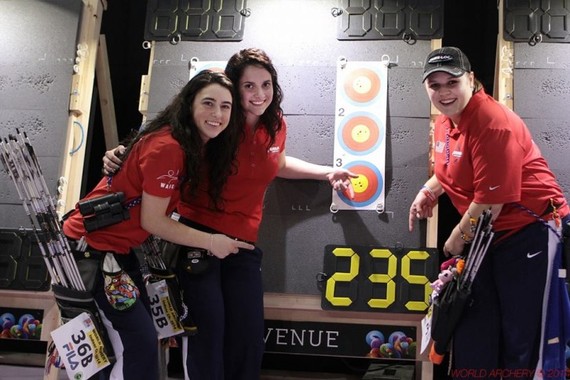 What do you like about competing? How does if differ from bowhunting?
I love competing because it proves all that you have worked for. It takes lots of work and time to practice for a tournament, and when you go and there to compete it's beautiful when it all works out! I love tournaments because you're able to shoot at different venues and constantly meet new people. Also, it's a great feeling to represent such amazing companies and our country.
Hunting is very different from competing. It involves different preparation and different equipment. Hunting with the bow is challenging because you face so many variables. The pressure is also different. In tournaments, you might feel nervous when shooting, but in hunting, you're nervous if the deer might see you. It's just a different sport. Tuning your bow to shoot broad heads can be very tedious! But it's all worth it when you go out into the woods and harvest a deer.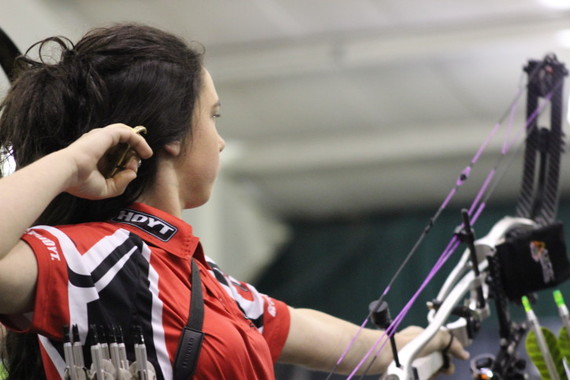 Tell us about your practice schedule. What does it take to balance archery with schoolwork?
My practice schedule is very different while being here at college. When I was at home, I tried to shoot every day and kept a steady arrow count. Now, because of work and school, I try to practice at least twice a week. With the tournament season is coming up, I'll start trying to get out every other day. Balancing archery and schoolwork might be difficult, but it's doable! I just need to do homework right away and set aside time to study, so I have time for the range!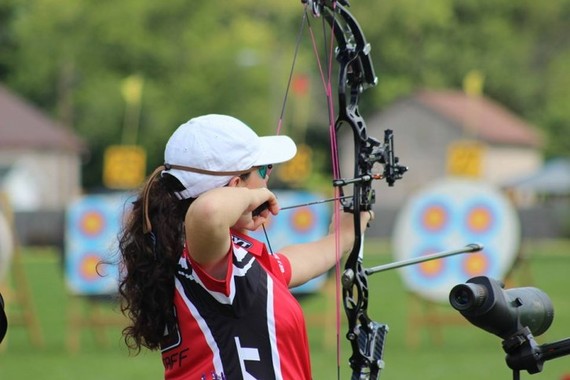 You've already accomplished a lot in archery. How do you set goals as an archer? What's next?
I set goals all the time, even little ones, just to keep progressing in the right direction. I make goals when I go to certain tournaments. Some goals are even goals of beginners like shooting perfect-form shots or shooting my average. Some bigger goals might be to make a team or win an upcoming tournament.
Who do you respect and admire? Why?
I look up to Jesse Broadwater and Erika Jones. Jesse always has great composure and is so humble. He's a great shooter and great role model to any archer of any age. Erika is awesome! Besides being an awesome shooter, she is very kind and willing to help. In the past Indoor World Championships, I asked her to be my coach and provide support, and she was there. I look up to Erika and hope to someday be where she is today.
The article originally appeared at Archery 360.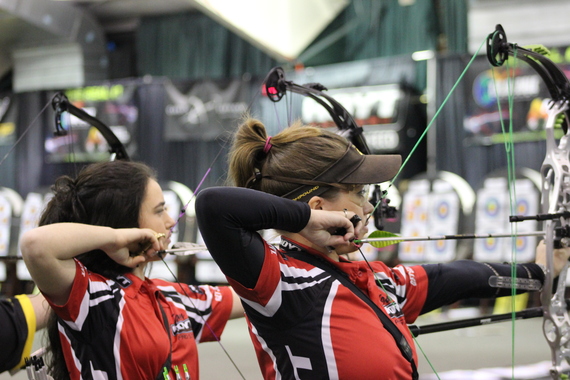 Support HuffPost
The Stakes Have Never Been Higher
Related
Popular in the Community