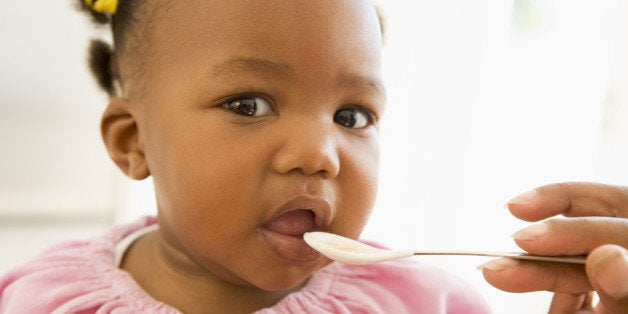 Beech-Nut nutrition is recalling almost 2,000 pounds of baby food products that might be contaminated with small pieces of glass.
The announcement, made Tuesday on the U.S. Department of Agriculture's website, only concerns four-ounce jars of "Stage 2 Beech-Nut CLASSICS sweet potato & chicken," which were distributed in stores nationwide. However, only product numbers 12395750815" through "12395750821" are affected. The jars also have the number "P-68A" inside the USDA mark of inspection, and they expire Dec. 2016.
The agency classified Beech-Nut's recall as a Class I, which means there is a "reasonability probability" that using the product will cause serious health consequences or death, as opposed to Class II ("remote probability") and Class III (no probability).
"This is following a single report of a small piece of glass found in one jar of the product," said the baby food company on their Facebook page Wednesday. "We have no indication that other jars have been affected, but as a company of parents and families we are acting with an abundance of caution."
The company encourages parents to either call them at (866) 674-4446 to get a full refund, or return the products to the store where they purchased them.
The USDA announcement adds that Beech-Nut Nutrition received a report of an oral injury linked to the consumption of the now-recalled product, but the USDA has received no other reports of injury or illness.
A spokeswoman for Beech-Nut Nutrition said that the company has had only one other voluntary recall since it was acquired by the Swiss-based Hero Group in 2005. The Canadian Food Inspection Agency in 2008 issued a warning that a batch of the company's pear juice may have been contaminated with arsenic, although no incidents or injuries were reported at the time of the recall.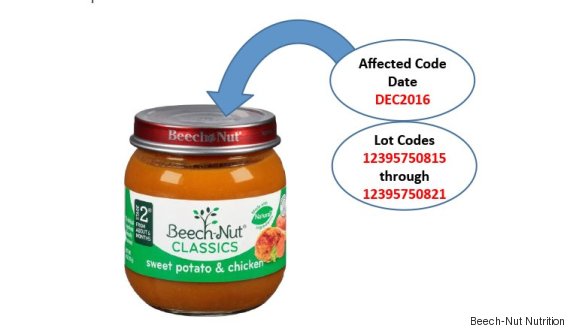 This story was updated with more information about the company's past voluntary recall.
Related
Before You Go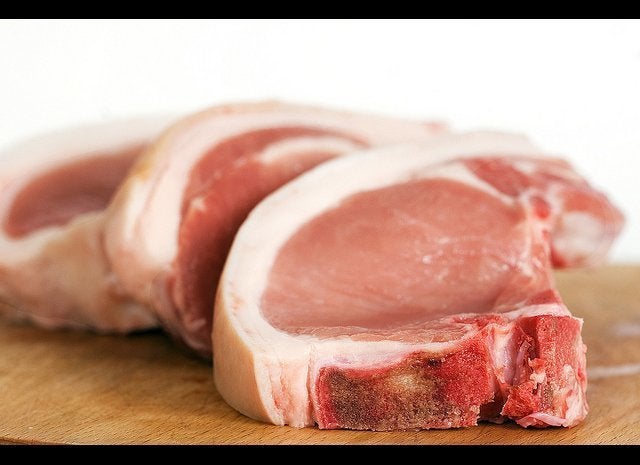 Kinds Of Food Poisoning You Should Know About (And Avoid)