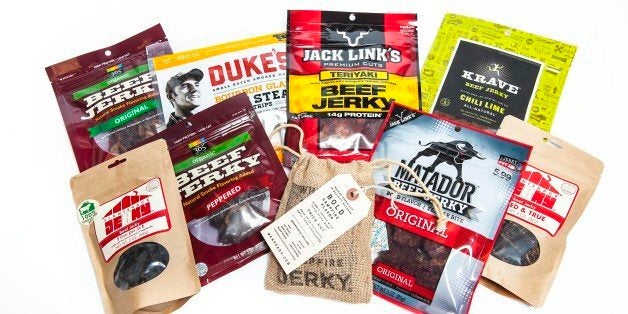 Beef jerky is one of the quintessential road foods. Great for long car trips, camping, and anywhere you need a snack where you will also surely be tired of potato chips and red vines. There really are no two beef jerkies that are completely alike -- like beautiful snowflakes but made of meat. We decided to have ourselves a beef jerky taste test -- pitting some of our favorite natural and/or small batch beef jerky brands against the big guys.
All of these beef jerkies were found in New York City grocery stores (Whole Foods, Food Emporium, places like that) with the exception of the Whiskey Soaked Campfire Jerky, which we procured on the internet. In the end, most of our tasters favored beef flavor over smoke, sweetness over savoriness and an easier chew. One of us still maintains that the best beef jerky we've ever had was purchased from a truck on the side of the road in New Mexico. If you have a favorite small-batch beef jerky, let us know about it in the comments so we can find some!
As always, this taste test was in no way influenced by the brands included. YOU CAN'T BUY OUR JERKY LOVE, GUYS.
NOT RECOMMENDED: Slant Shack Dried & True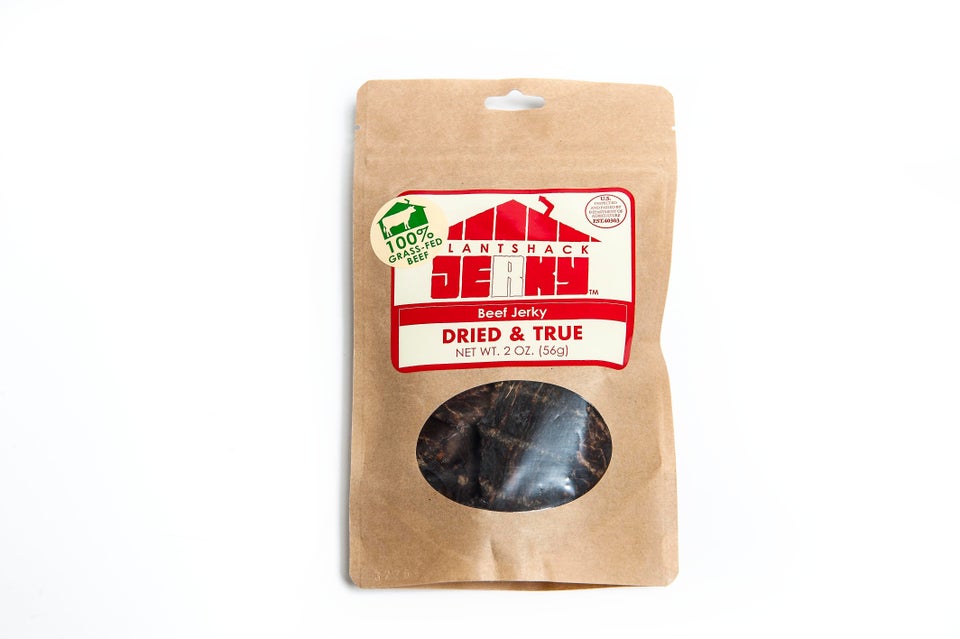 Damon Dahlen/The Huffington Post
NOT RECOMMENDED: 365 Organic Original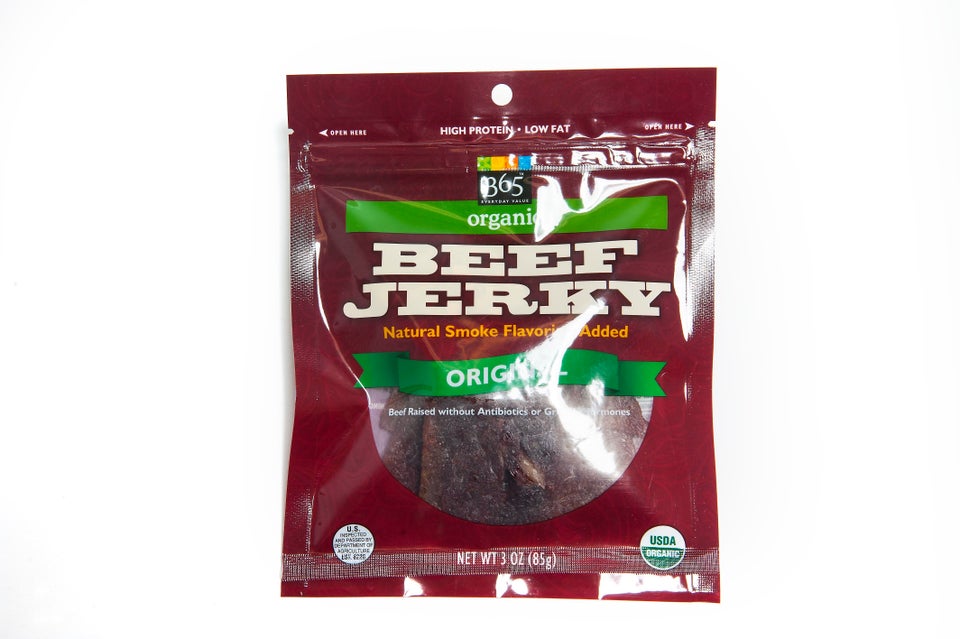 Damon Dahlen/The Huffington Post
Slant Shack Bronx Pale Ale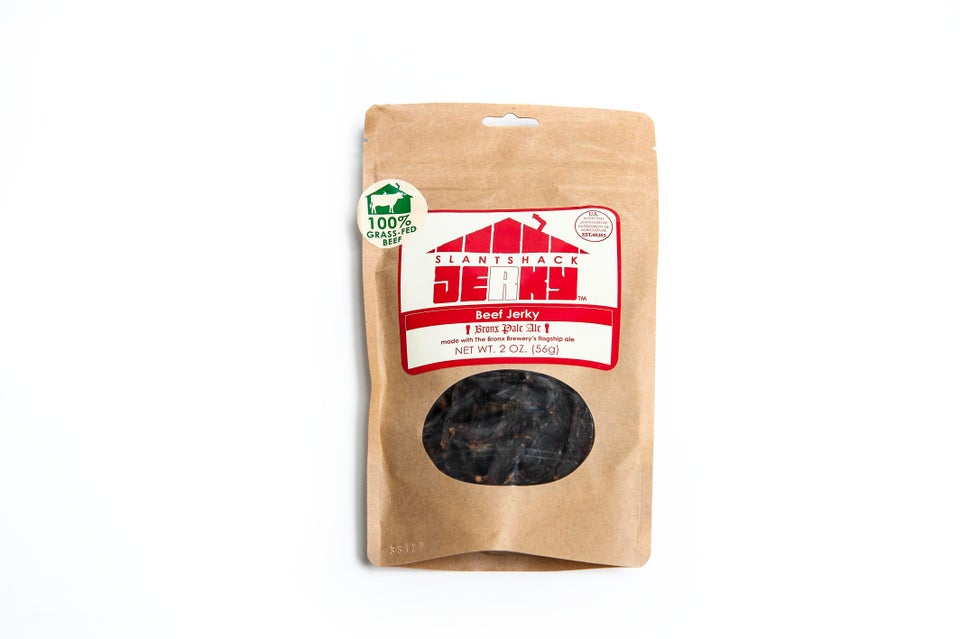 Damon Dahlen/The Huffington Post
Whiskey Soaked Campfire Jerky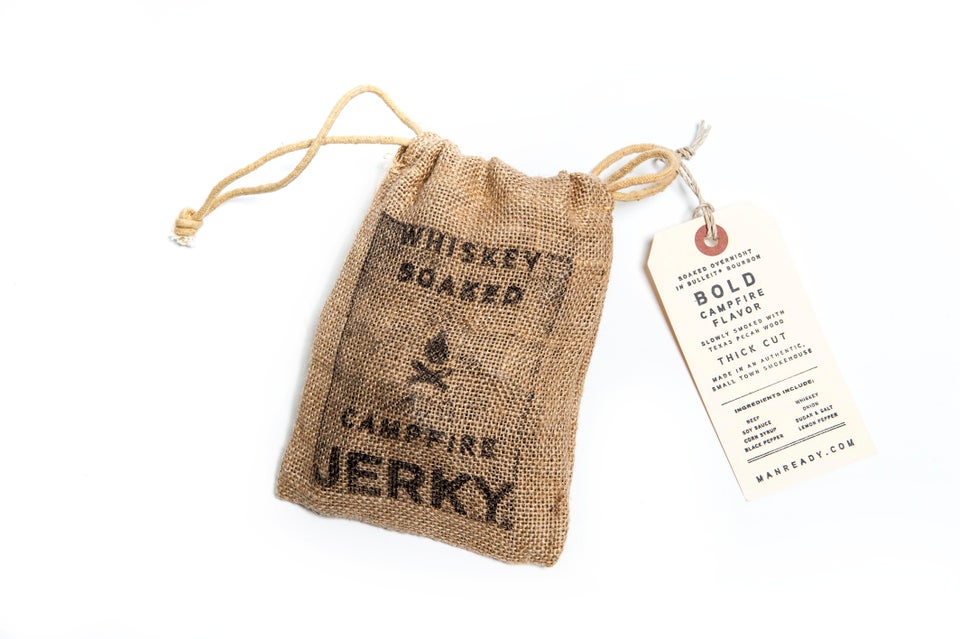 Damon Dahlen/The Huffington Post
Krave Chili Lime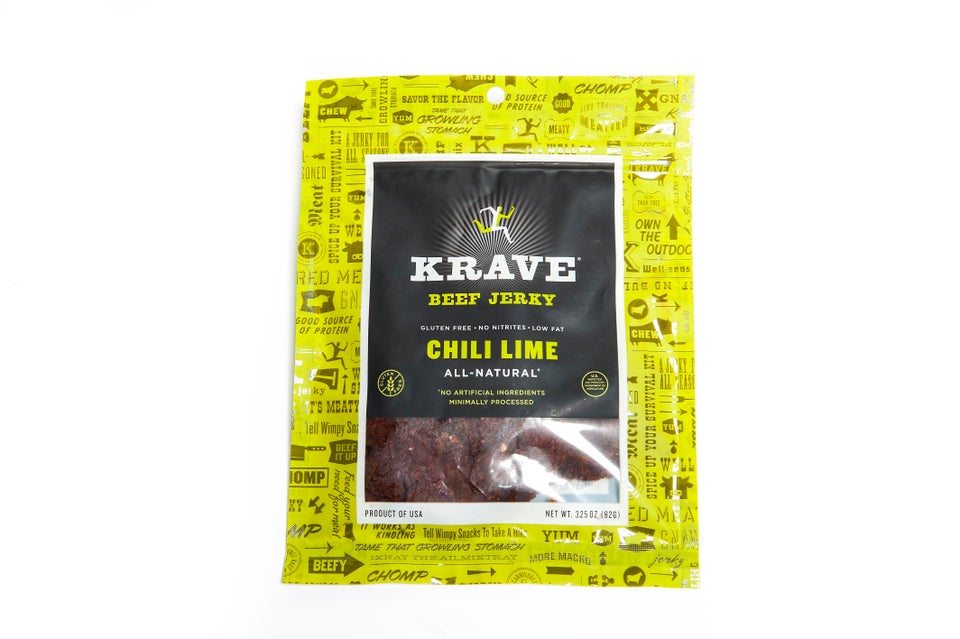 Damon Dahlen/The Huffington Post
Duke's Bourbon Glaze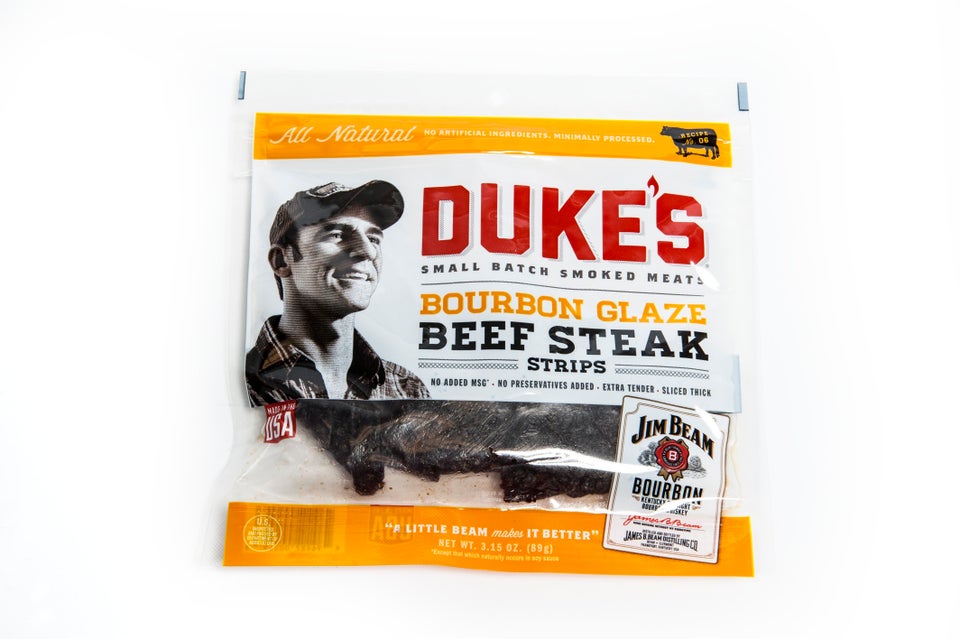 Damon Dahlen/The Huffington Post
RECOMMENDED: Matador Original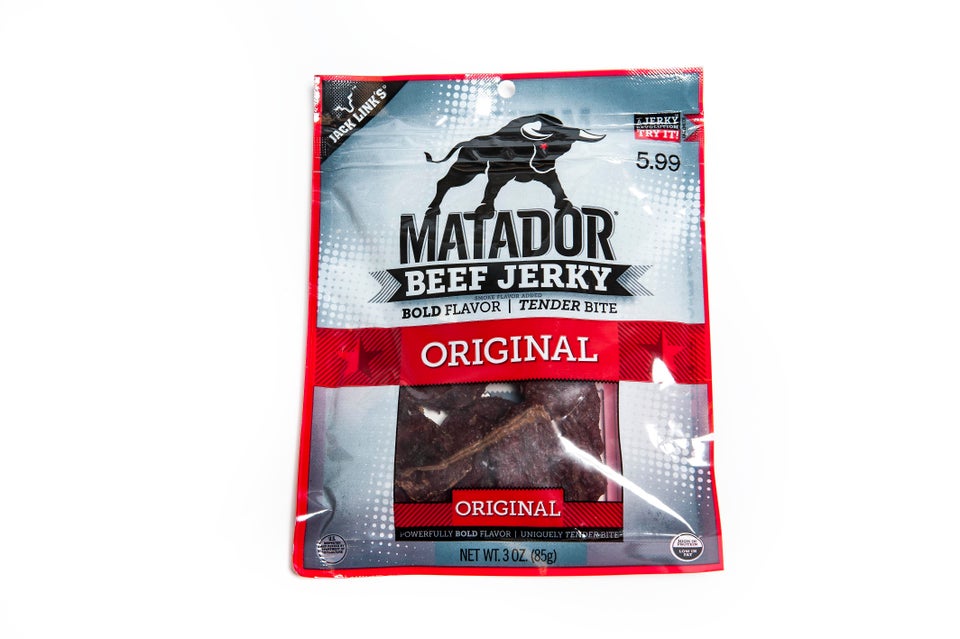 Damon Dahlen/The Huffington Post
RECOMMENDED: 365 Organic Peppered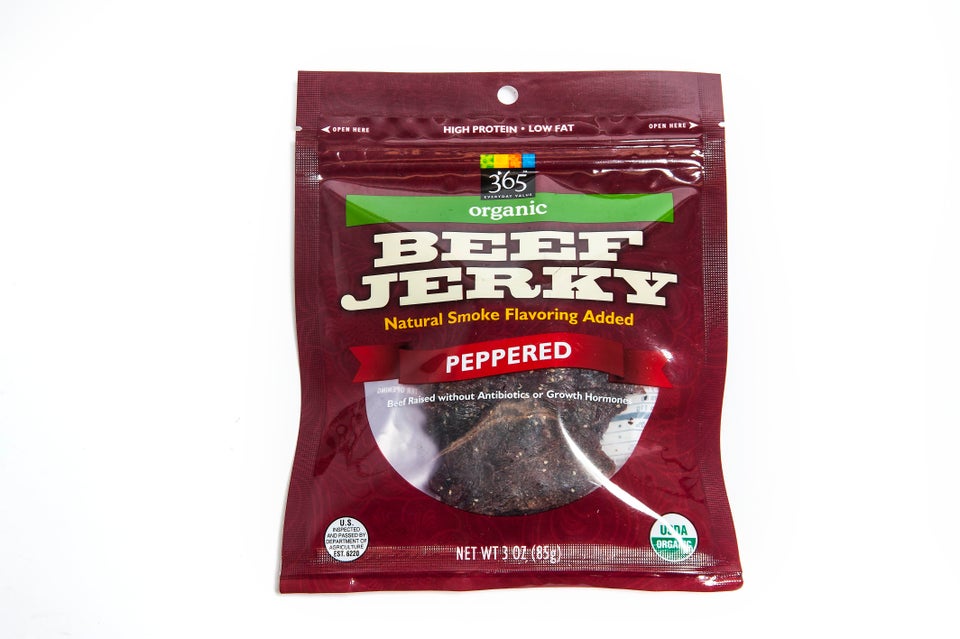 Damon Dahlen/The Huffington Post
WINNER: Jack Link's Teriyaki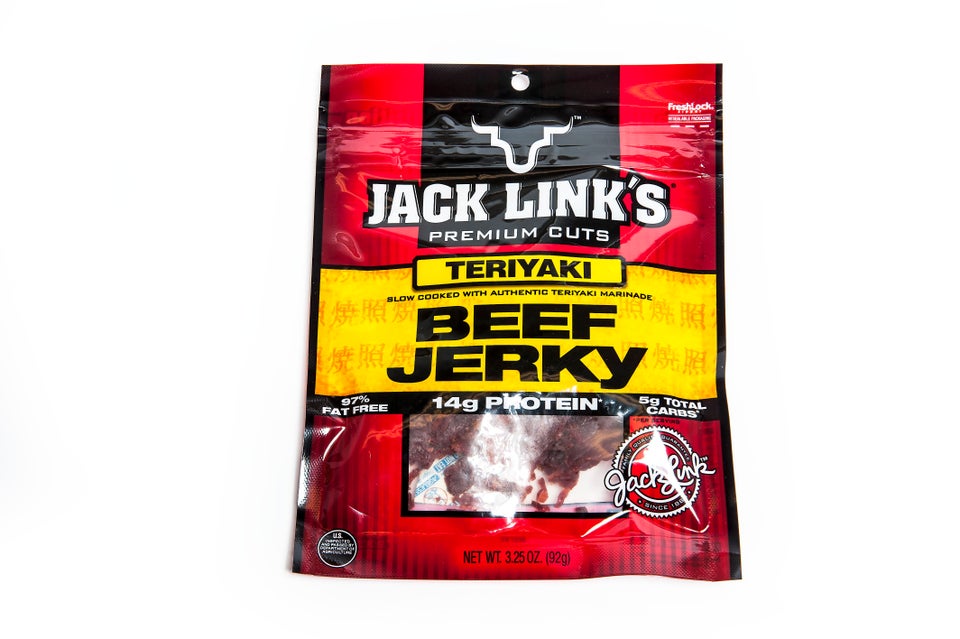 Damon Dahlen/The Huffington Post