It's spring and it's time to take a drive, how about a little place in the southeastern part of Texas called Beaumont and how about in one of Lexus' new offerings the RC 200t. If you are a luxury coupe lover that is looking for an impressive fuel economy along with a turbocharged four-cylinder engine this Lexus is going to be just your style.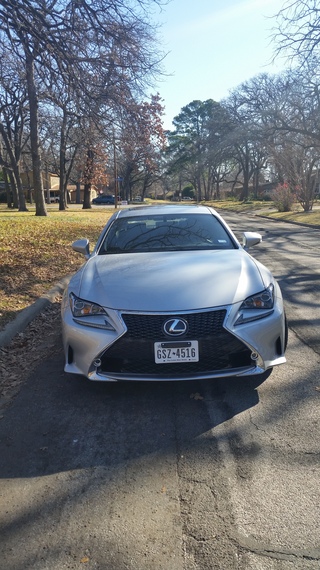 If you are a little bit of a Cajun lover, but want a bit of Texas thrown in, then Beaumont is going to make you very happy too.
As for the Lexus drive to get to Beaumont, it's 22 miles per gallon in the city and 32 miles per gallon on the highway with a price tag for the F Sport Package at $49,180. And, the 2016 Lexus RC luxury coupe 350 F Sport will take you from zero to 60 miles per hour in less than six seconds.
The trims on this entry level Lexus RC includes the RC 200t, RC 300 and RC 350 and much is the same across the board on these three trim levels. The interior and exterior is sexy, but behind the wheel feels equally sexy too. As you drive the Lexus RC you will find a power coupled with a refined ride that won't go unnoticed. If you want to ride and glide and feel good at the same time, the 2016 Lexus RC is your go-to on this ride trip.
And what a nice little road trip this is going to be, let's start out with the obvious and that would be - of course - like any city in Texas it has to have its fair share of roadside attractions. In this case Beaumont has several roadside attractions that prove that things really are bigger in Texas. There is a 24-foot fire hydrant painted to the tune of 1001 Dalmatians, a giant muffler man and a 135-foot alligator.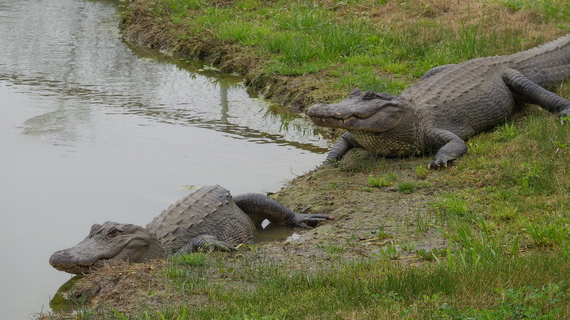 Speaking of alligators, and you will... a lot when you visit Beaumont, this is also where the folks from the television show Gator 911 are located. The park is called Gator Country Adventure Park and they have more than 350 alligators and four species of crocodiles to carefully admire. Some are a bit snappier than others, but the real draw here is Big Al the largest alligator in captivity in Texas.
Another outdoor activity is the Neches River Adventures Boat Excursion aboard the Ivory Bill. The Neches River is billed as the last wild river in East Texas and there are lots of birds, reptiles, mammals and as many as 200 species of trees to see on the river too.
Plenty of Museums
Don't think it's all about gators in Southeast Texas though because Beaumont offers plenty of museums and old homes to discover. For example, you can take the morning and explore the Texas Energy Museum or the Fire Museum with that aforementioned largest fire hydrant in the world just steps away outside the front door. Inside, there are exhibits and equipment that dates back to 1653. At the Clifton Steamboat Museum it is dedicated to Heroes: Past, Present and Future bringing to life the wars fought in Southeast Texas and Louisiana as well as the Steamboat era, World War I, II and Korea and outside the museum is a tugboat from 1938 named the Hercules.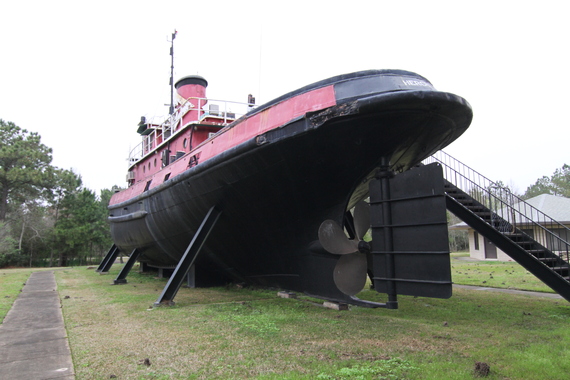 Putting Beaumont on the Map
One big deal place to visit in Beaumont is the Spindletop-Gladys City Boomtown Museum. You can experience the real oil-rush boomtown life here and the replica Lucas gusher even blows on occasion to recreate the 1901 black gold discovery in these parts. It is known as the Lucas Gusher named after Captain Anthony F. Lucas who was an Austrian mining engineer who brought the well in. Eventually Spindletop produced an estimated 100,000 barrels of oil per day thus ushering in the Petroleum Age.
Exploring Downtown Beaumont
Take some time to explore the lovely downtown Beaumont area while visiting including Jefferson Theatre, Amelia Farm and Market and McFaddin-Ward House. Hotel Beaumont in the downtown area also stands as a fascinating landmark and history of the city and even better it is said to be haunted. The hotel is being restored and promises great things in the downtown area in years to come. Otherwise, in downtown you can also see the Federal Building County Courthouse and there is the Port of Beaumont that is the second largest US military port in the world and ranked fourth in tonnage.
Eating Out
Most people who travel to Texas know that eating is big business and in Beaumont it is no different. Here are three of my recommendations that you don't want to miss.
• Pop in to the highly popular Texas bucket list's Willy Burger - you will find it by looking for the vintage neon sign lighting up the parking lot. The burgers are USDA Certified Angus Beef grounded every day and cooked on an old-school flat top griddle and go for the onion rings to really get the experience.
• At Pine Tree Lodge there is an alligator in the logo, just another reminder of where you are in the state of Texas. South and east down near bayou country and Pine Tree Lodge is located on the banks of Taylor's Bayou where you can have you choice of seafood, steaks and burgers in a very local atmosphere.
• Rao's Bakery and Coffee Café is a good stop for breakfast for fresh bakery goods and they have been around since 1941 so they know what they are doing.