Give him points for truthfulness. Oh, and style.
A man in Sterling, Connecticut, is facing numerous charges after State Police pulled him over Saturday night for suspected DUI.
Police said Corey failed sobriety tests and found marijuana and drug paraphernalia inside the car. Oh, and a 12-inch machete, according to the Hartford Courant.
Corey was arrested, which, admittedly, is not unique.
However, the shirt he was wearing at the time is. It was a green T-shirt with perhaps the most truthful statement ever put on a piece of clothing: "Beer + Beer = Shenanigans."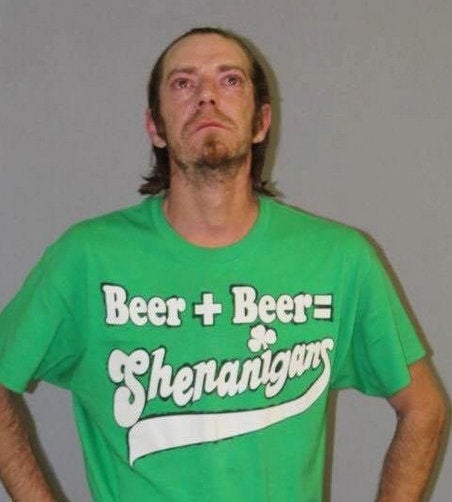 He was later released on a $10,000 bond. His next scheduled court appearance is Oct. 3 and it's likely he'll wear a different shirt.
Meanwhile, take a look at the gallery below featuring other people who've been arrested wearing apt T-shirts.
Related
Before You Go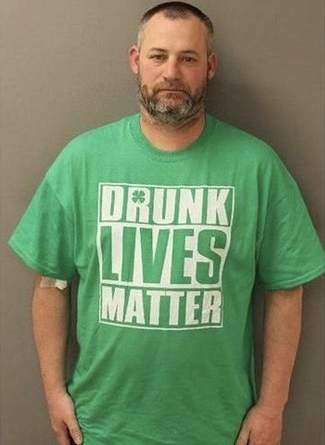 People Arrested Wearing Ironic T-Shirts
Popular in the Community