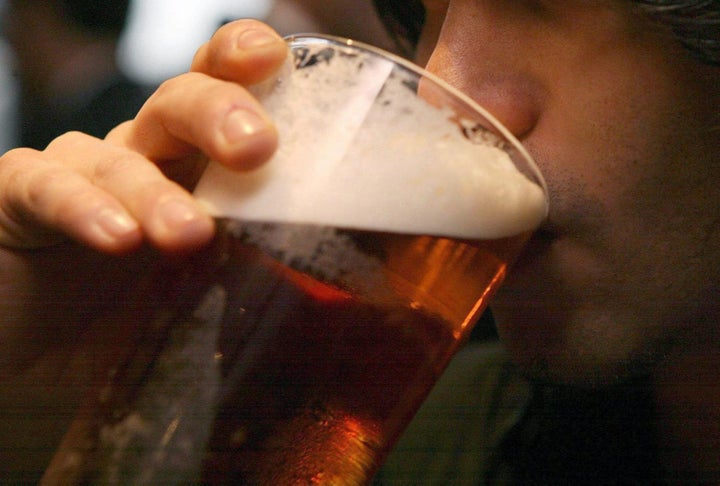 European beer drinkers enjoying a cold one from the comfort of their couch, instead of at a barstool, could be hurting the economy, according to a recent study.
Though the period of the report coincides with that of the global financial crisis, the study's authors say there are other trends driving the decline in production and consumption and the subsequent job losses: Consumers are opting for cheap beers over premium ones and they're drinking it at home instead of at bars or restaurants.
Close to three-quarters of jobs indirectly attributed to the beer industry are in the hospitality field, which is why a boost in home consumption resulted in so many jobs losses, according to the study. Total employment in the European Union dropped 2 percent, while employment in beer-related industries fell 12 percent, the study found.
While changes in beer drinking behavior may not be high on economic policymakers' priority lists, they could be having a larger-than-expected impact on European economies. The study's authors estimate that beer industry's impact on employment in the region is comparable to that of countries such as Finland, which accounts for about 2.4 million jobs.
And the countries most affected by the European debt crisis may be most affected by consumers' increasing interest in drinking at home because their hospitality industries rely more heavily on beer drinkers heading to pubs and restaurants. In Greece, Ireland, Spain and Portugal more than 60 percent of beer drinking takes place in bars and restaurants compared with Baltic states where most people drink beer at home, according to the study.
The U.S. beer industry accounts for about 1.8 million jobs or just above 1 percent of the American workforce, the study found.
Calling all HuffPost superfans!
Sign up for membership to become a founding member and help shape HuffPost's next chapter