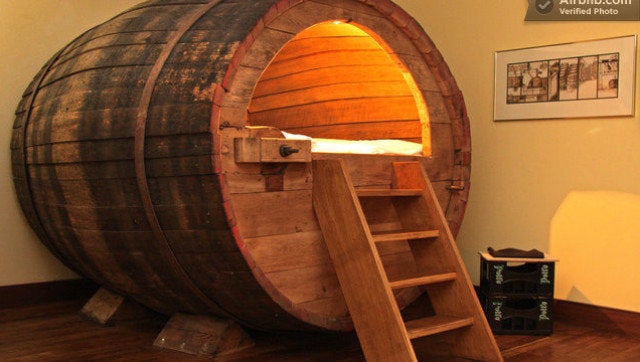 The beer beds come in both full and twin sizes, and are made out of actual vintage beer barrels that were built during the 19th century and used until 1995.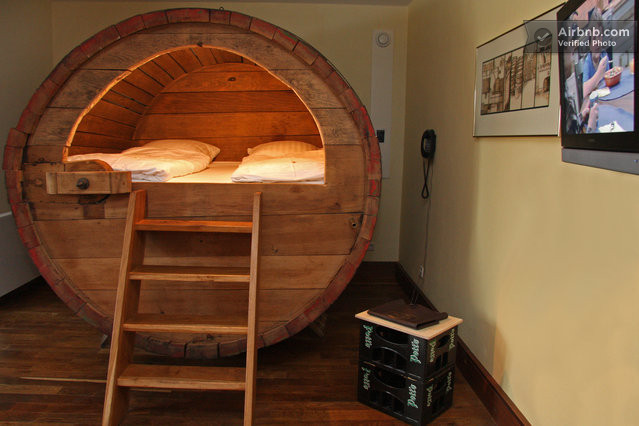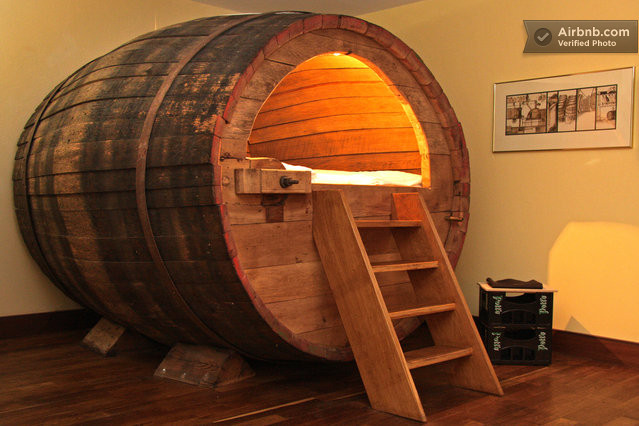 We have to admit, they look awfully cozy. The rooms cost $139 per night, and are decorated with other beer paraphernalia, such as barley wall decals and, of course, a bar.
Would you sleep in a beer barrel bed? Let us know in the comments!