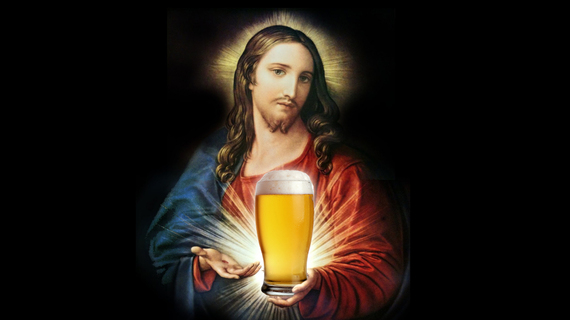 "I know that initially there were some people who had some trepidation," Rodney Page, a 78 year old church member told NPR. "This church has had a history and background of being anti-alcohol, so it took some convincing for some people. But eventually people went ahead with it and it's been a great success."
Success might even be putting it mildly. Since their experiment has started, loads of churches have followed suit and now Beer & Hymns events have sprouted up in Colorado, Michigan, and Virginia, with more branches every month.
Church in a Pub is a Texas-based ministry that's also had a good response to their newfound love of beer. Each Sunday night, close to 50 people gather together in the Zio Carlo Brew pub to have a few drinks, eat pizza, and take communion. It's an approach that seems awfully strange, but as minister Phil Heinz says, "I'm interested in having people have significant relationships around Jesus. And if it turns out to be craft beer, fine."
If you ask me, having a brew in church makes perfect sense. After all, Jesus' greatest miracle was bringing booze to the party.
If you're tired of fire and brimstone and would rather have a fireball whiskey, make a Sunday trip to one of these alcohol-friendly church services. Just try not to order too many buttery nipples in front of the minister.
Visit Roadtrippers' Boozin' USA for all the best places to have a drink across the US. Hit us up on Facebook.
Related
Popular in the Community