It's bottoms up in every sense as yoga is being mixed with beer at a growing number of events around the world.
It's called "beer yoga," and it's just what it sounds like: A cross between the body-bending stretches of yoga and the palate-pleasing tastes of a good brew.
It's not clear where the practice began brewing, but Germany's BierYoga has been one of the groups at the forefront of the movement.
"Basically, I played around with it in my room with a Radler [half beer, half lemonade or soda]," BierYoga co-founder Jhula told Vice last year. "I took standard vinyasa sequences, which most people have done a bunch of times, and tried to figure out everywhere I could work beer in there."
Now, she's taking the concept global, with a series of events in Australia.
Broadsheet Sydney describe the event:
"It's an hour-long session of yoga with a twist – you drink a bottle or two of beer at the same time. The beer drinking is incorporated into the yoga poses, in what is sure to be one of the most interesting sessions of yoga you've had for a while."
Here's the kind of pose you may expect ... just try not to spill any of that precious golden elixir:
Beer yoga has slowly been making inroads in the United States as well, where some yoga teachers say the addition of suds has been good for business. Some classes are taught in breweries and many times the drinking is reserved for after the yoga poses are done.
Backers say it combines two activities with the same goal.
"We do these activities because they're both relaxing," Kristin Kelly of the Flying Dog Brewery in Frederick, Maryland, told the Frederick News-Dispatch. "So putting these two activities together really just makes sense. You're doing your yoga in the morning before the brewery even opens, and then you get to hang out and have a beer."
CLARIFICATION: Language has been amended to reflect that the pairing of beer and yoga had already been gaining popularity in the U.S. prior to its appearance in Germany.
Related
Before You Go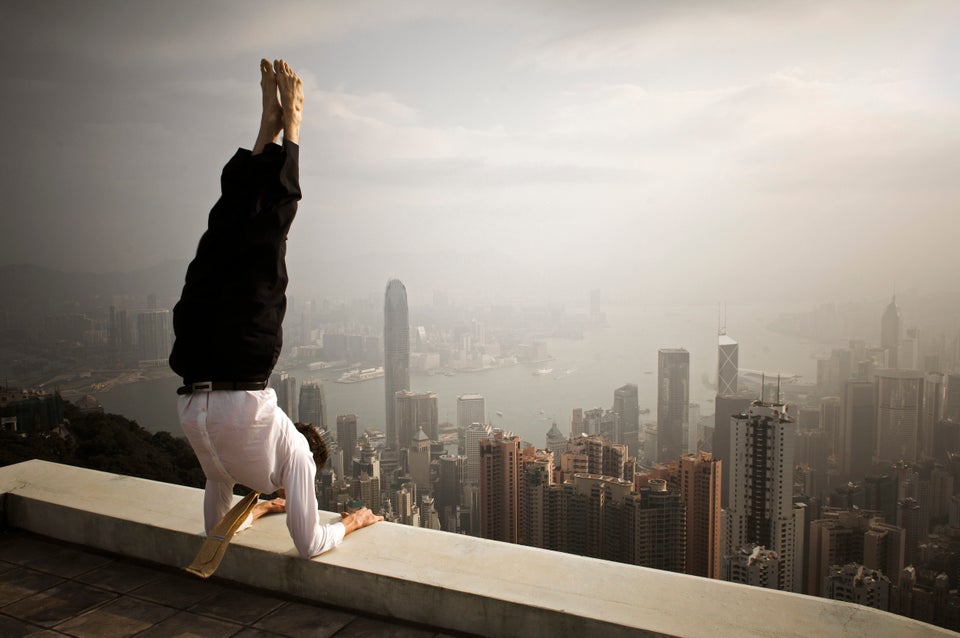 Yoga In Unusual Places
Popular in the Community