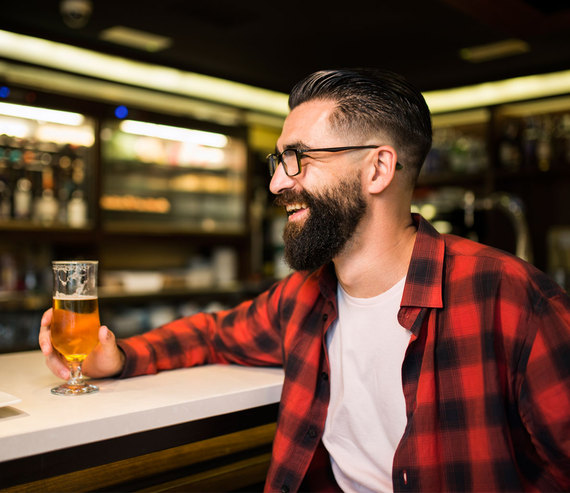 Also known as Gen Y, the Millennial are famous for being picky eaters. They care more about the origin, source and means of production of their meal. No wonder the population of millennial in fast food is low compared to the number of the millennials you will find talking about organic food.
This same passion behind their choice of food is applied when it comes to beer. The center for Culinary Development reported that above almost everything else, Millennial value authenticity, thus they expect to see it in even in their beer.
Contrary to how the media portrayed them (shallow, materialistic and narcissistic brat), the millennial are much more fun. The millennial would rather have a happy and meaningful life than being materialistic. They tend to value life experiences with interest in sports, music, pets and healthy living. This healthy living is reflected in their choice of foods and beer as well.
A Millennial will hardly settle for a mass-produced beer. A typical Gen Y believes that beers brewed in small batches with emphasis on the flavor are ideal. This is not surprising as Millennial will not compromise on quality and authenticity when it comes to food/beers. They value the unique flavor associated with each carefully brewed beer.
One of the reasons home brewed beer is becoming even more popular among the millennials is the technology of kegerator. The availability of kegerator has made home-brewing a possibility and affordable for most Millenials.
Kegerator is a system designed to act both as a keg and a refrigerator. It is built to serve as a keg, a beer dispenser and a pressurized system that maintains the pressure of the beer for months. It also includes a refrigeration unit that keeps the beer chilled and fresh. While casual beer drinkers might not see the need for a kegerator, it is important to those that appreciate the taste, freshness and flavor of a unique beer - the Millennial.
In a report written by Luke and Greg on tips for choosing the best kegerator, they made the submission that Kegerators makers focus their marketing more on the millennials because they are the category of people that prefer to have friends over and watch their favorite match over a glass of specially brewed beer. This also laid credence to the WashingtonPost' report that millennials place more importance on the feeling, the taste, the happiness, excitement, and the whole experience that comes with spending time together with friends over an home brewed beer.
Millennial and Self Expression
A recent survey conducted among the Millennial revealed that they value self-expression up to eight times more than Baby Boomers. The millennials express themselves through various means. Posting selfies on social media, owning numerous social media accounts are just some of the various forms of self-expression valued by the Millennials. Because social media offers users maximum freedom of expression, millennials tend to use the platforms as an opportunity to express themselves.
They also express themselves with growing beards. They see beards as a means to stand out among many. Apart from beers, growing beards is one of the millennials' form of self-expression that tend to received most backlash. Contrary to speculations, a lot of studies have shown that beards do not make you appear violent, rough or uncultured. Millennials do not only see growing beards as means of expression but also as a symbol of strength.
Because the bearded face appears rough, hard and matured, millennials resort to growing beards as a way to maintain egos. In his article on how to grow a beard, Zack Robinson mentioned that beards are used for identification and descriptions. Millennials with beards are more likely to be recognized when they are amidst a group of people compared to those with no beards.
This should not come as a surprise to anyone actually, millennials are young people and they would do anything that makes them look good especially to the opposite sex. The generation Y also grow beards for many other reasons. Aside the fact that it saves money, many Miillenials eschew their shaving razors for other health reasons like acne, asthma, and hayfever.
So, the next time you want to join the wagon in condemning the millennials, look carefully into their lives and find out the reasons for some of their actions you are concerned about.