The dead bumblebees, reported to be around 25,000 number, were found by shoppers under blooming European linden trees in Wilsonville, Ore., according to the Xerces Society, a Portland-based nonprofit that studies bees and other invertebrates. Xerces was the first to document Monday's mass death.
Update (June 21, 12:15pm): Bee-proof netting is being installed to cover the 55 linden trees in the parking lot to prevent further bee deaths, The Oregonian reports. The paper also reported that the Oregon Department of Agriculture is working with a number of organizations, including the maker of Safari, the insecticide suspected in the deaths, to determine further action.
While the cause of the die-off remains unknown, the organization believes the incident may be from a toxic pesticide that was used on the trees for cosmetic reasons, or simply because the trees are members of a poisonous species.
The Oregon Department of Agriculture is working to determine the cause.
Clarification: The 25,000 dead bees were bumblebees, although some dead honey bees were also found in the parking lot. Colony collapse disorder is a malady primarily affecting honey bees.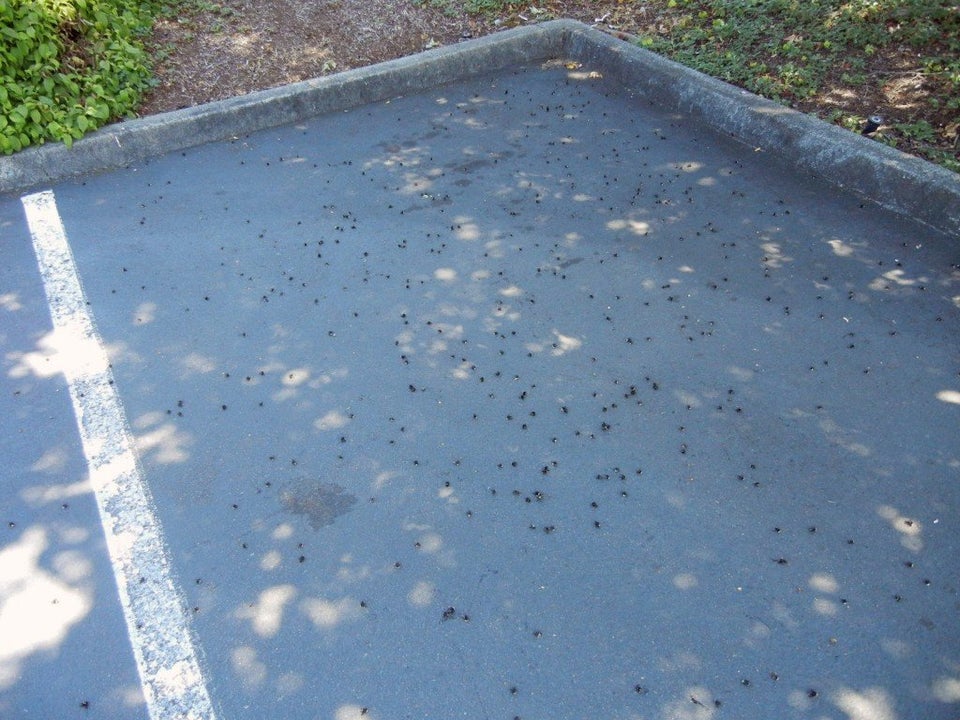 25K Bees Found Dead In Target Parking Lot
Related