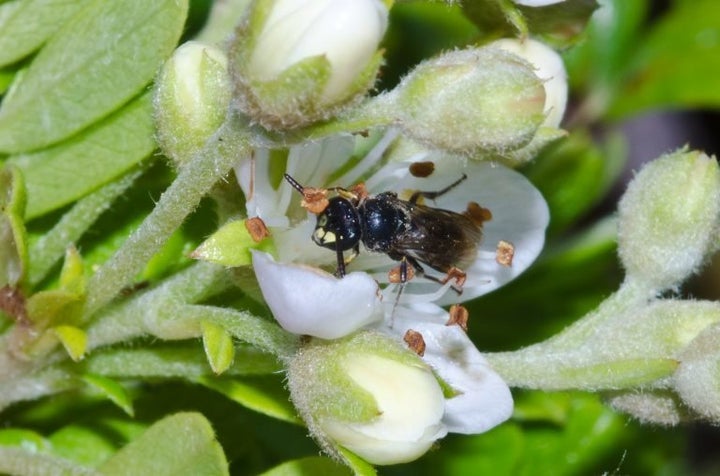 Seven species of bees native to Hawaii were declared endangered on Friday in what The Associated Press said was the first time any bee in the U.S. has received the protection.
Hawaii's various species of yellow-faced bees will be protected by the Endangered Species Act effective Oct. 31. But one of the most effective safeguards ― controls on bee habitats ― won't be part of the new declaration.
The Xerces Society, which advocates for protecting pollinators, pushed the U.S. Fish and Wildlife Service to intervene on behalf of bees in 2009.
Friday's decision "is excellent news for these bees, but there is much work that needs to be done to ensure that Hawaii's bees thrive," Matthew Shepherd, spokesman for the Xerces Society, wrote on the group's website. "Unfortunately, the USFWS has not designated any 'critical habitat,' areas of land of particular importance for the endangered bees."
Yellow-faced bees live in a variety of ecosystems on the islands, from lush forests to alpine deserts 10,000 feet above sea level, according to a fact sheet published on a University of Hawaii website. They play an important role in pollinating plants native to the Hawaiian islands.
An additional 42 species of plants and animals on the brink of extinction in Hawaii also received the endangered listing on Friday. The band-rumped storm-petrel, orange-black Hawaiian damselfly, an anchialine pool shrimp and 39 types of plants are endangered because of factors like habitat erosion, invasive species, human interaction and climate change, according to the Center for Biological Diversity.
"I'm relieved these 49 unique Hawaiian plants and animals are finally getting the protection they desperately need to survive," said Loyal Mehrhoff, recovery director at the center. "The Endangered Species Act has already saved hundreds of Hawaiian species from extinction, so this is great news for these irreplaceable plants and animals."
Bees are imperiled elsewhere. The Fish and Wildlife Service this month recommended adding a species from the Midwest to the endangered list, beginning a process that can take up to a year. The rusty patched bumble bee, which once inhabited 26 states and parts of Canada, has lost 90 percent of its range in the last two decades.
Fish and Wildlife Service officials did not respond to HuffPost's inquiries.
CORRECTION: An earlier version of this article misstated the common name of a type of bee. It is the rusty patched bumble bee, not the ruby patched bumble bee.
Before You Go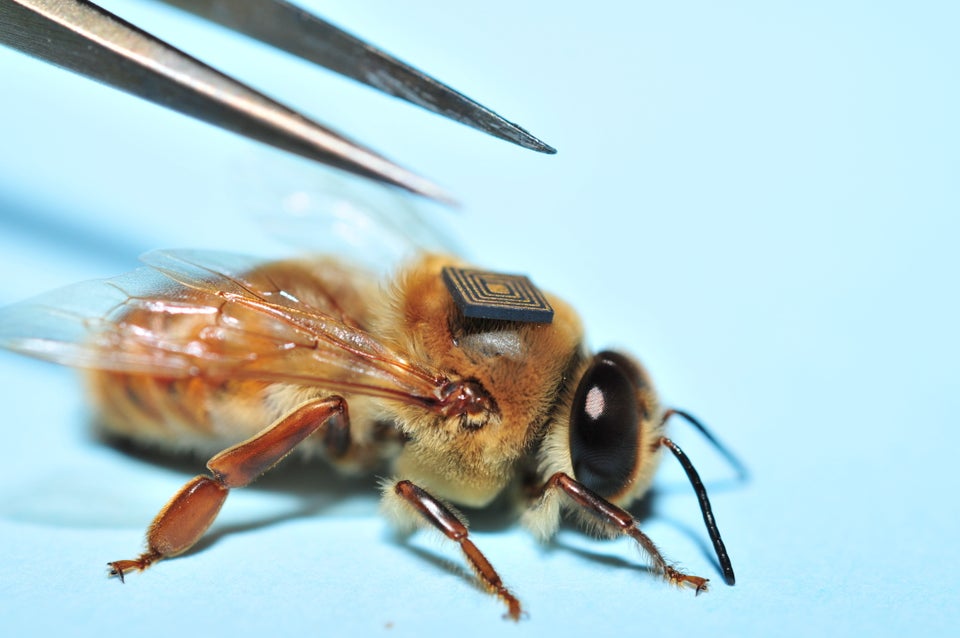 Honeybees Fitted With Micro-Sensors
Popular in the Community