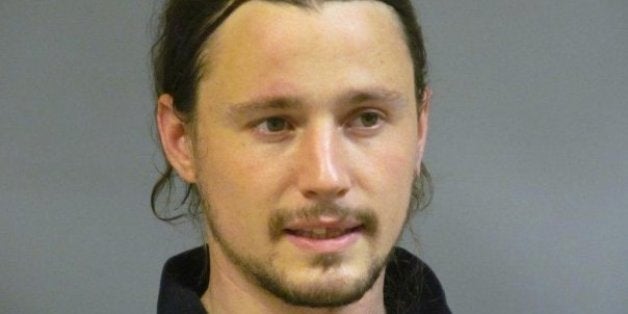 Born "Jeffrey Drew Wilschke" in the suburbs of Chicago, Zopittybop-bop-bop legally changed his name in 2011. The sheer awesomeness of the moniker first made headlines in January 2012, when Mr. Zopittybop-bop-bop was arrested on charges of marijuana possession, carrying a concealed weapon, and probation violation in Madison, Wis.
He managed to stay out of the news for many months, but he was arrested last month in Washington County, Iowa, on charges including felony possession of a controlled substance and operation of a motor vehicle without registration.
BEEZOW: "The explosion of awareness of the interconnectedness of the infinite love in the universe.
DOO-DOO: "The struggle of our daily lives with that awareness, that with love comes chaos." That's not exactly what we think of when we hear "doo-doo," but OK.
ZOPITTYBOP-BOP-BOP: "The outcome of that struggle, which is often ironic, especially because all life ends in death"
Today was probably the most ridiculous, offensive, laid back, misleading, and off-centered decision by the Supreme Court in US history. All of you clowns jumping around like it's some kind of beautiful victory really makes me worried.
What happened to infinite love, Beezow?