The living room is arguably the most important room in a family's home. It's where you spend time together, especially during nights and weekends when everybody's home and can enjoy each other's company.
That's why when designing a home for a busy Dallas family, we focused much of our attention on the living room. "We wanted to create spaces where the family could gather and organically enjoy their home together," said NousDecor Chief Designer Mark Cutler. Read on to see the transformation and learn more about the process behind it.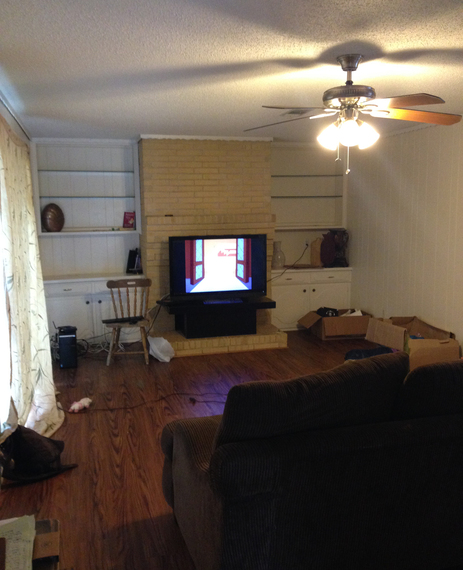 The family started with a small sofa, and a couple of uncomfortable chairs. Hardly a place for four kids and their mom to watch movies and play games every evening before bed. We envisioned a space with more seating, but that was also bright, light-filled, and inviting. We knew we had to work with the built-in shelving and fireplace, and that we we wanted to inject some color.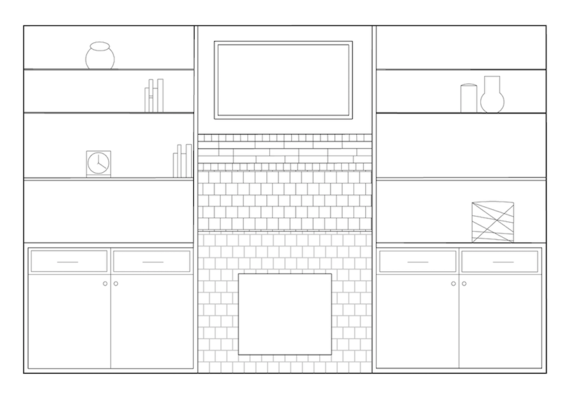 We were also on a strict budget and wound up keeping the entire room under $2300. We curated an array of stylish yet functional items in a color palette with pops of turquoise and orange. We kept the lines clean and modern, and injected a little personality with a few fun patterns.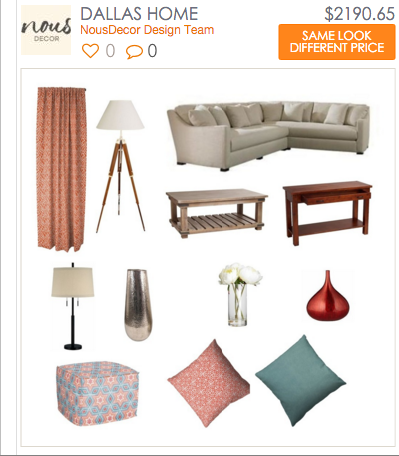 The room was designed around a comfy beige sectional sofa, offering the family a place where they could sit together and enjoy the fire or watch TV. We saw this as the backbone of the space and decided it was worth the largest investment, so we opted for a beautiful custom-made piece. However, for those looking to recreate the look at home, we sourced a very similar style that could also work. We then filled out the space with a chic ottoman, plus a soft rug and patterned throw pillows to give the room warmth and style. Learn more about the furnishings we selected here.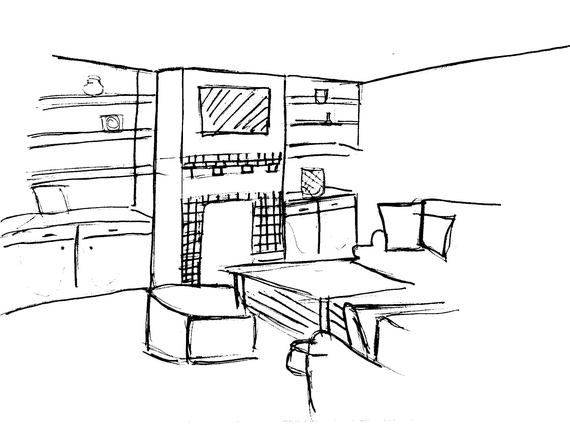 The result? A cheerful, welcoming space for this family to spend time in together. See for yourself how well it turned out!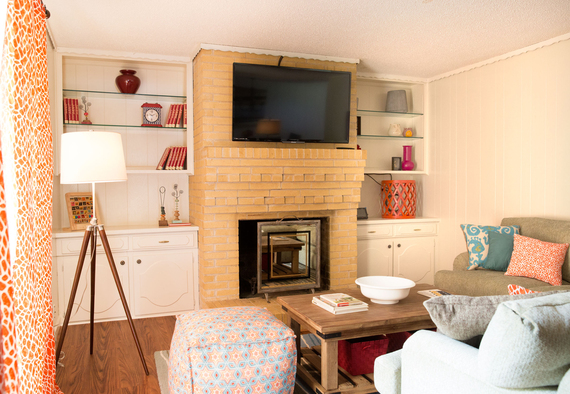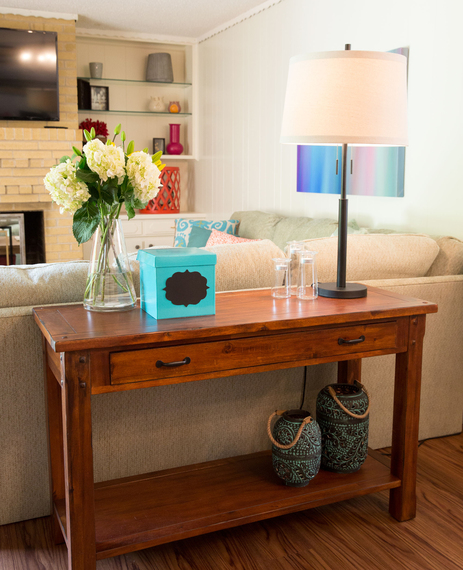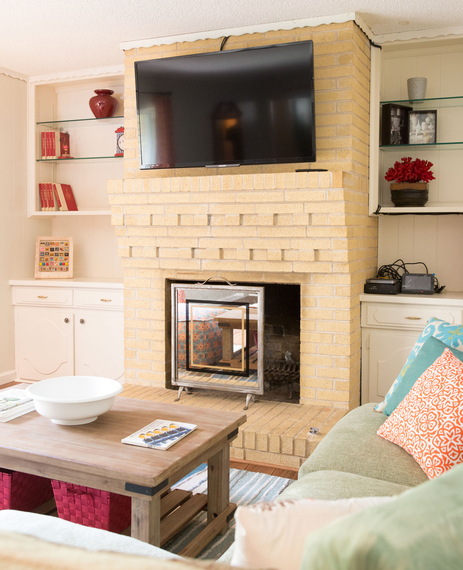 Are you looking to create a living space where your family can gather? The NousDecor team can help you pull it all together. Get started with our short style quiz to tell us more about what you like. And soon you can be spending quality time with your family in your own stylish living room too!
Related