By: Mady Dahlstrom, Senior Editor for Porch.com
Planning a kitchen remodel of your own? Get inspired with these dramatic kitchen makeovers that turn plain and boring spaces into dreamy, functional kitchens! From painting cabinets to installing light fixtures and ripping out entire interiors, see how these kitchens transformed into the perfect rooms for cooking, dining, and entertaining!
1. White and Bright Kitchen
Light blue walls, an apron front sink, butcher block counters and a homemade island complete this fresh, farmhouse style kitchen. Tour the rest of this gorgeous kitchen remodel, here.
2. Brass and Marble Kitchen
This closed-off kitchen was gutted and transformed into an open, expanded space for both cooking and entertaining. Brass accents and marble countertops are only a couple of trendy touches in this kitchen renovation.
3. Modern Farmhouse Kitchen
From the counters and cabinets to the backsplash and pendant light fixtures, this outdated kitchen was given a complete makeover from floor to ceiling. See more pictures from the makeover, here.
With a great layout, all this kitchen needed was a few cosmetic upgrades. New flooring, marble countertops, knobs and pulls, along with a subway tile backsplash that goes all the way to the ceiling is featured in this stylish farmhouse kitchen.
5. Charming Vintage Kitchen
Without removing the vintage charm of this small kitchen, the space was transformed into a bright and beautiful room. Fresh wall color, white painted cabinets and vintage collections displayed throughout the space completes this simple, yet stunning kitchen makeover.
6. Industrial Style Kitchen
A dark and small space was opened up and remodeled into a simple, industrial style kitchen. This before and after project involved covering interior cinder blocks on the walls with plaster, adding a walk-in pantry, and creating additional cabinet space.
7. Cozy Minimalist Kitchen
This 90-year-old outdated kitchen was given a complete makeover in just six days. With the goal to maximize storage and create a great space for cooking and entertaining, the renovation included adding sleek appliances, fresh cabinetry, extra storage with open shelving, marble tiled flooring, and more.
Thinking about remodeling your kitchen? Which of these upgrades would you make?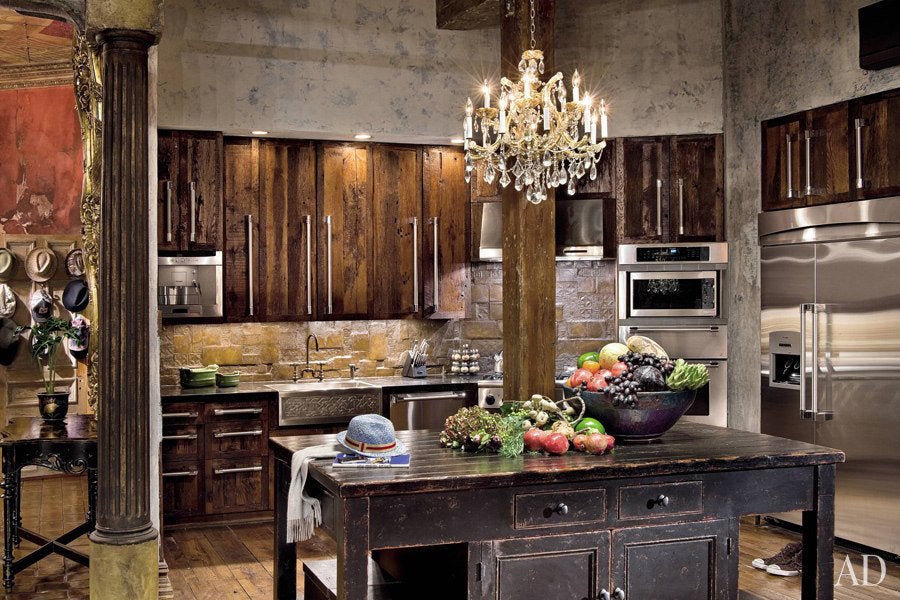 Celebrity Kitchens
Related