If you want to get something done, give it to a busy person. It is an old saying that never gets old.
In the stories that follow, this saying couldn't be truer.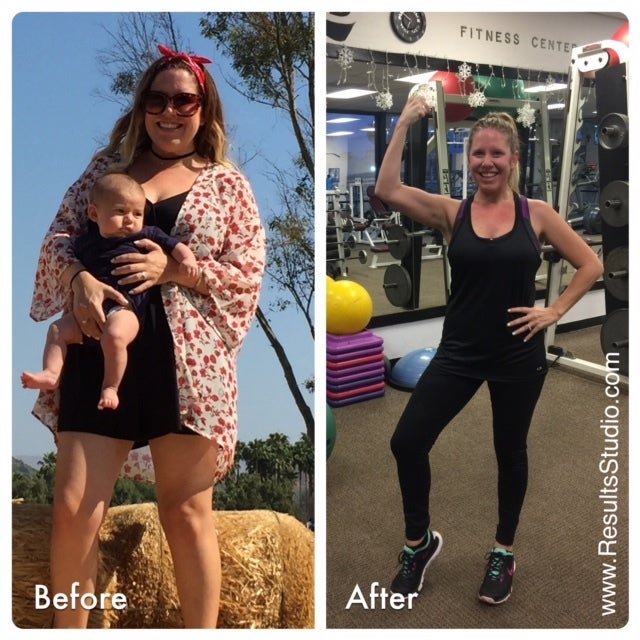 Shortly after Caitlin joined Results Personal Training, she began to show results. Her husband Bryson noticed too. Inspired by his wife's progress, Bryson soon decided to start exercising as well.
Since he was already benefiting from Caitlin's new healthy cooking habits, it made sense for him to pick up his physical activity as well. However there was a major problem: Bryson worked 2 jobs and literally had no time off.
In spite of these challenges, Bryson made it happen. No time? He made time. Bryson started waking up at 4:30 am, and joined his wife at Results Personal Training.
For the past 3 and half months Bryson and his wife have been working out twice a week for 50 minutes.
In addition to their 2 training sessions each week, Caitlin also comes 2 more times each week to do elliptical training at a moderate intensity for 45 minutes.
Since they started, Caitlin has lost over 25 pounds, and Bryson has lost over 15 pounds.
Below is their story in images.
1) This is Caitlin and Bryson along with their 2 children in October of last year. She weighed just under 160 pounds and he was 200+lbs.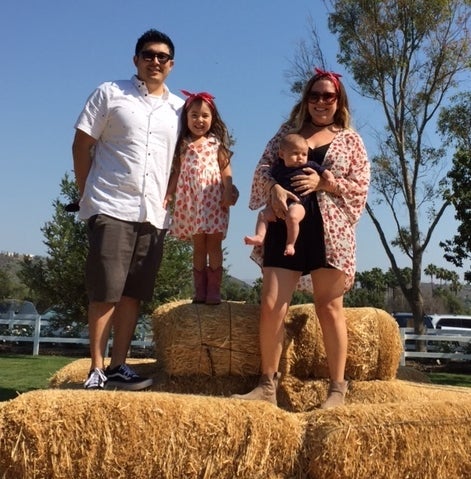 2) This shows Caitlin and Bryson's new cooking and eating habits after joining Results. These plates are 8 inches in diameter.
Do you notice the pattern?
· There's always a combination of fruits, vegetables, protein and fats;
· No sauces or dressings;
· No deserts or juices or soda. Drink between 2 liters and one gallon of water daily.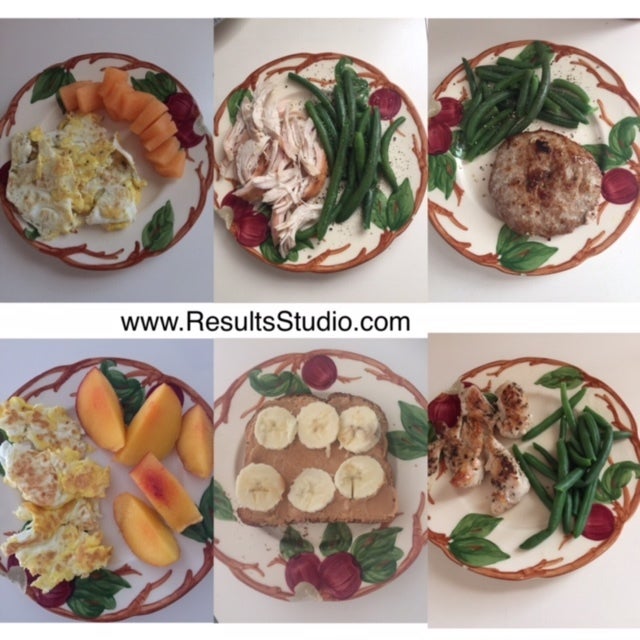 Snack is once or twice per day if you get hungry between meals. Again, notice the combinations of fats, proteins and vegetables.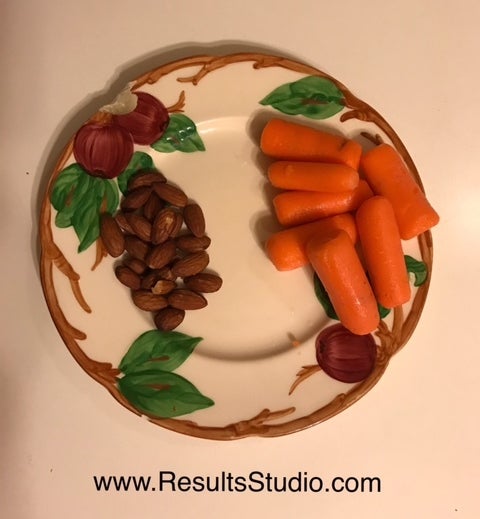 4) This is Caitlin now. She lost another 4 pounds since we took this. She currently weighs just shy of 130 pounds.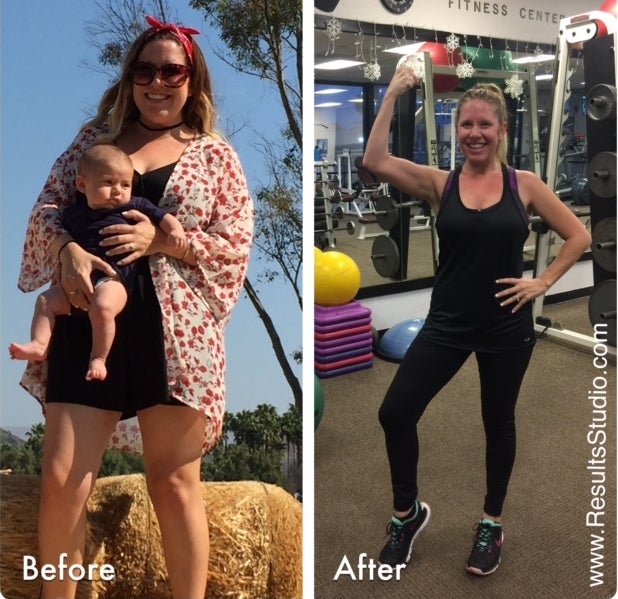 5) Bryson also lost another 10 pounds since we took this photo. He currently weighs about 175 pounds. He still works out only twice a week for 50 minutes.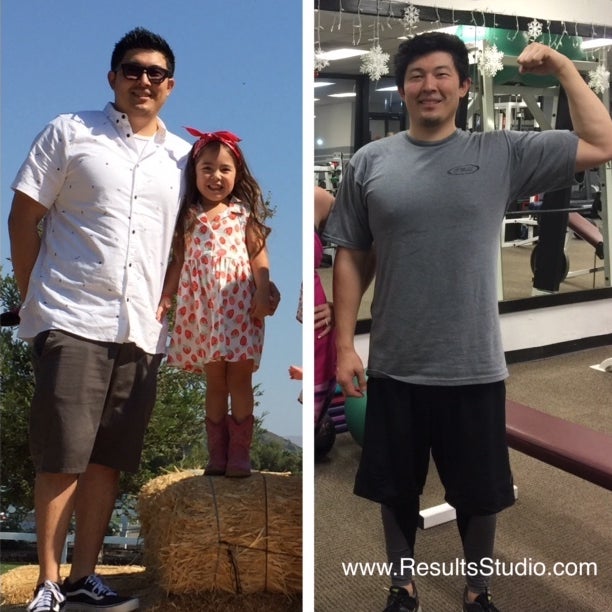 6) This is Caitlin's measurement chart, which has slightly changed since she lost more weight.
Caitlin lost a total of 28 pounds and 17.5 inches. Her body fat percentage went from 34.5% and a total of 54 pounds of fat, to 26.6%.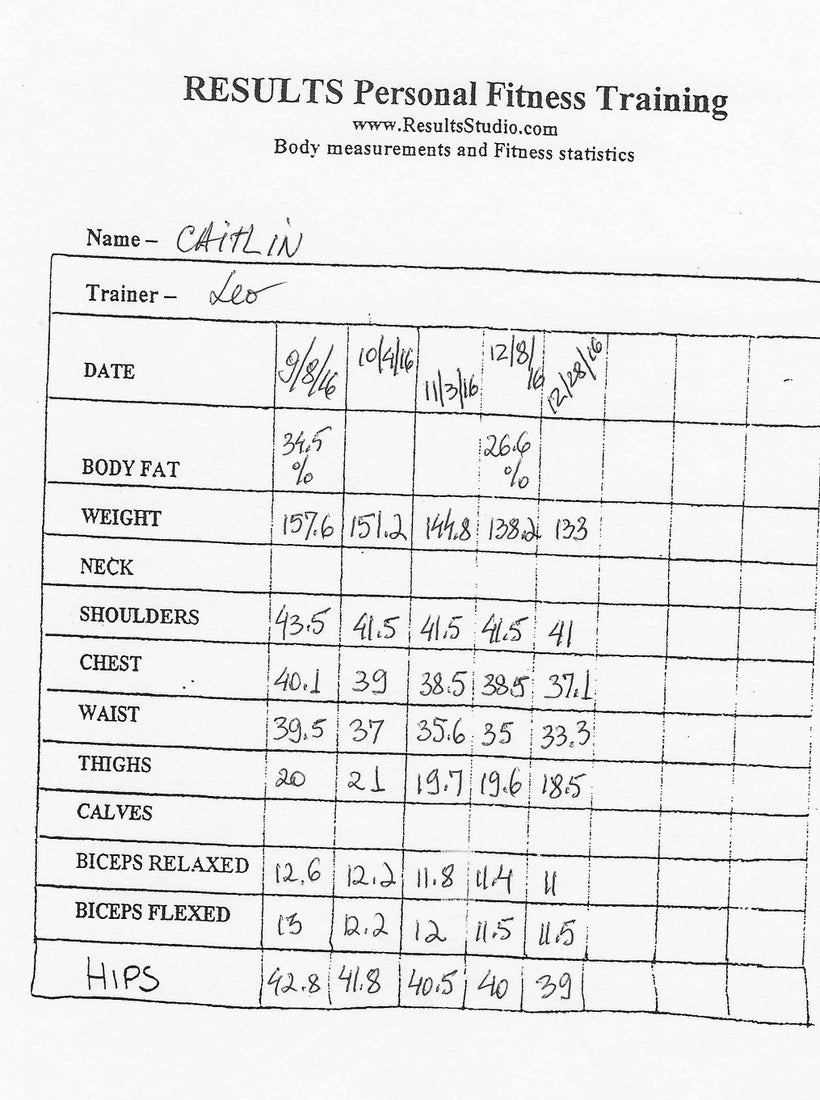 This is not just their story. It could also be your story. Come to Results. Follow this simple formula. I guarantee you will achieve your weight loss goals and live a healthier and stronger life.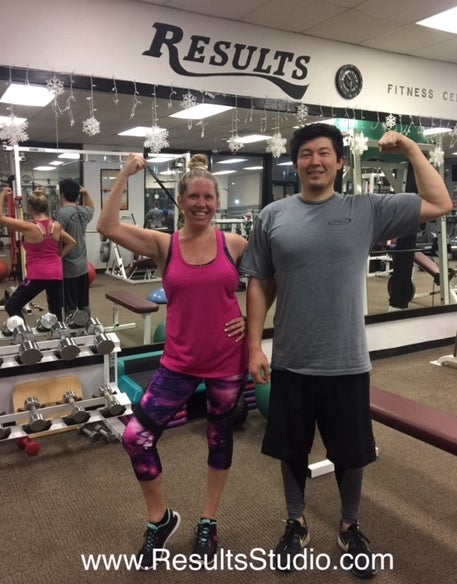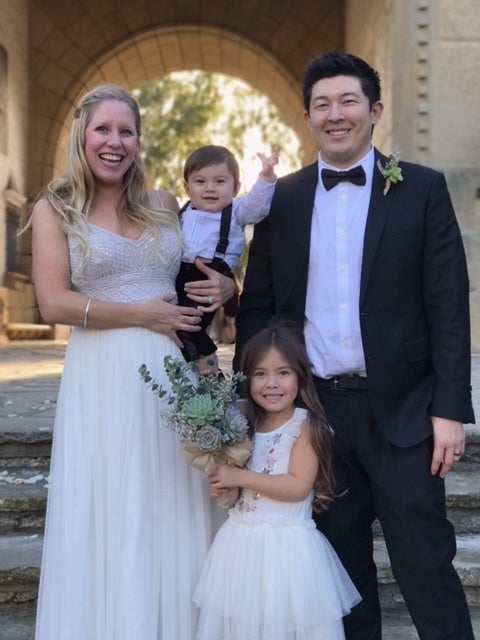 Calling all HuffPost superfans!
Sign up for membership to become a founding member and help shape HuffPost's next chapter
This post was published on the now-closed HuffPost Contributor platform. Contributors control their own work and posted freely to our site. If you need to flag this entry as abusive,
send us an email
.