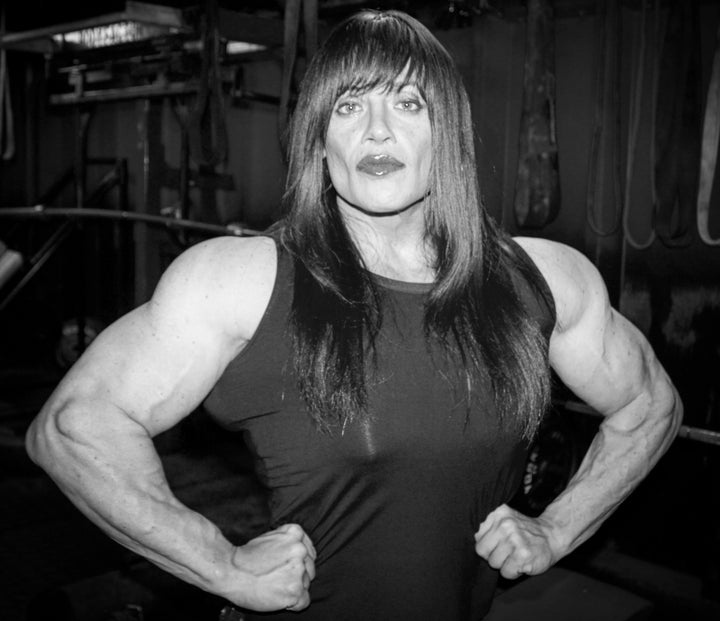 Before Janae Marie Kroc came out as a transgender woman, she was known to friends and fans as Matt Kroczaleski, one of the strongest and toughest men in the world.
In 2006, at the Arnold Schwarzenegger Classic, an annual professional men's bodybuilding competition, she won the middleweight championship in powerlifting. Three years later, she became the all-time record holder in the 220-pound weight class, in part by benchpressing 738 pounds; for perspective, a Harley-Davidson Softail motorcycle weights 730 pounds. Kroc, 42, is well aware of how difficult it is for people to reconcile her female identity with her past feats as a male bodybuilder and powerlifter.
"I am the last person in the world that anyone expected to be transgender," she says. And yet, when she began coming out to her family and friends a decade ago, around age 32, they were almost universally supportive.
So it came as a surprise this past April when her biggest sponsor, Muscletech, a Canadian company that makes dietary supplements, dropped her from their roster.
She'd been with the company for more than seven years, during which time she'd become increasingly open in the lifting community about her gender identity. Although she still presented herself as a man most of the time, and didn't plan to actually transition until her three sons had graduated from high school, most of her friends in the weightlifting world knew that she identified as a woman, that she dressed as a woman when not competing and planned to fully transition some day -- as did all of her sponsors other than Muscletech.
So she wasn't sure what to expect when she got a text from her contact at Muscletech, an athlete's representative, asking her to talk. The next day, he asked her to explain a picture that someone had sent to Muscletech headquarters showing her dressed as Janae. "I said, 'It's all true,'" Kroc recalled. "'I'm transgender and this is something I've been open about for a long time.'"
The following day, the representative called back. "He just said, 'Hey they've decided to drop you.' I was really shocked."
A month before Caitlin Jenner appeared on the cover of Vanity Fair, the representative told Kroc the company had decided that keeping her on would be bad PR. "They never asked, 'What does this mean?' They never asked about me being transgender, it's just, 'Oh you're that, we can't have that.'" Kroc said. "I've been with them longer than any athlete there and I've been there longer than most of the employees. I've always worked really hard for them."
They immediately erased Kroc's image from their website and canceled all upcoming appearances, though they agreed to pay her out through the end of her contact this December.
Representatives from Iovate, Muscletech's parent company, did not respond to emails or phone calls from The Huffington Post.
Kroc was angry, but a part of her also wondered if there might be a bright side to the falling out. After all, she had already come out at her day job, as a pharmacist in Michigan, and that had gone smoothly. A few months later, a YouTube video outing Kroc went viral. She decided to come out to the general public, and began going through a full transition, changing her name legally on all documents and starting hormone treatment and surgery.
"I do feel a responsibility to the transgender community to get the word out" about Muscletech, she said. "It's blatant discrimination and it's not OK and I don't want this to happen to other people." But on a personal level, she added, the whole saga of the last few months, including Muscletech dropping her, has, in a way "been a good thing, because it's allowed me to move forward with transitioning."
Now that she is fully transitioning, her lifting career is coming to a close after 20 years.
"People are going to hate and there's nothing I can do about that," she said. At the same time, she continued, many lifters have expressed support. Mark Bell, an elite lifter, is one of them. "I gotta say that transgender is a very complicated issue," he said in a podcast in August. "What we do know is that when a friend tells you something like this, the thing to do is try to be accepting and understanding."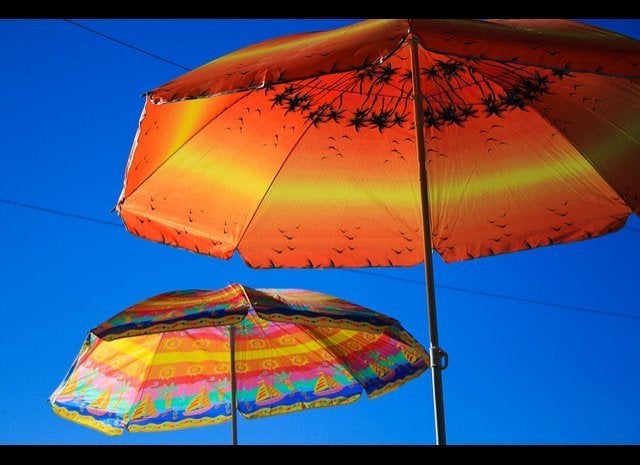 15 Things To Know About Being Transgender By Nicholas M. Teich
Popular in the Community