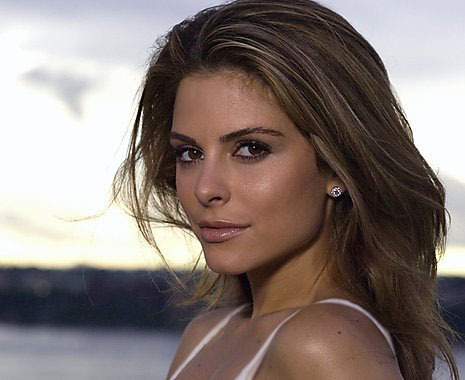 Maria Menounos's Makeup By: Nicole Bryl, Make-Up New York


Dear Huffington Post Makeup Reader's!
The key to natural, flawless glowing skin begins with a fantastic skin preparation. Skin does not look it's happiest when it is dry, tired, cracked or oily. If you prep the skin on your face correctly before you add your actual makeup, you will not need as much makeup to "fix" any given skin situation you might be faced with allowing an opportunity for your "natural, flawless glowing skin" to shine through!
SKIN PREP
Begin with applying a toner on face and neck, followed by a moisturizing cream also applied to your face and neck. You need to assess whether or not your skin is oily or dry and find a face cream suitable for your specific skin type. One visit to a certified Esthetician would be more helpful than you realize, as most of us do not truly understand just exactly what our faces' need. If your skin is "thirsty" you would need an intensive hydrating face cream, but if your skin is extra oily, you would need a face cream that is oil-free.
After toner is gently applied with a cotton pad, PRESS your face cream onto your face and neck, DO NOT rub and lather it onto face and neck. Pressing will ensure that you never break out from the pile up of too much cream and the pressing motion will bring back blood flow to the surface of the face giving you a natural, healthy glow!
Spray the entire face and neck with ROSE WATER or Evian Water Mist for extra hydration. The Rose water is a major factor in the appearance of that "natural, flawless glow" because whether your skin is oily or thirsty (a.k.a dry), the liquid mist hitting your moisturizer actually hydrates when it needs to and absorbs oiliness when it needs too. The water spray aids in melding the moisturizer into your skin rather than it just lying topically on the surface of your skin. This one step changes the course of how your skin looks once your makeup is applied. It's the key ingredient to that "natural" glow.
After you spray the water mist liberally over face and neck, let skin dry naturally for a few minutes while you get dressed. This easy-to-do skin prepping routine makes the face look and feel hydrated and fresh and takes no more than 3 minutes from start to finish.
MAKEUP
Once the skin is properly prepped, apply your makeup as usual being mindful to go lighter on the foundation and powder. With a good skin prep you won't need to pile on the foundation, rather, it's more about spot checking the areas on your face that need help and then delicately dusting your translucent powder over those area's to set the makeup you have applied. This will create a MUCH more natural appearance to your skin before adding the final touches to the rest of your makeup look.
Related