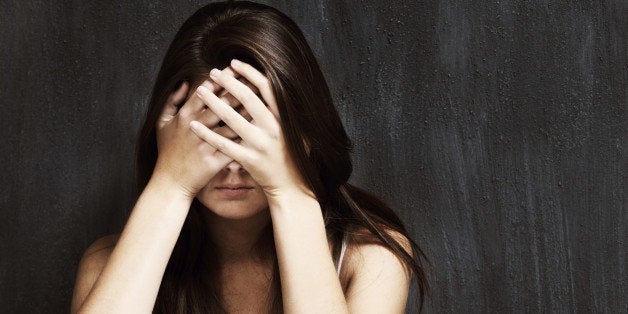 Widow. The word alone brings to mind a certain image, and for some, a specific person comes into our thoughts. It was in a church that I first heard the word widow. I had no context for it, and then I heard someone saying my mother's name, and I put it together. My mother was a widow.
There were whispers, hushed tones and sorrowful looks that I noticed walking down that aisle in the church sanctuary with my mother. It was February 1979, and it could not have been a colder day. The earth was frozen and inside we had gathered for my father's funeral. He was just 30 and had died after a long battle with cancer. I was two weeks shy of my fifth birthday, and I knew my father had been ill. As long as I could recall, he had been confined to a wheelchair -- the result of a few cancer related surgeries that left him unable to walk.
In this very church, during Sunday school, I had learned about miracles. Stories from the Bible were told of people being cured. Each week, when the Sunday school teacher had us sit in a circle to pray, she would ask if any of us had prayer requests. Sometimes I had the courage to raise my hand and say, "my father is sick." Other times, I would silently pray for a miracle for my father. The whole idea of miracles seemed strange, but I was all for getting my father healed.

"And now death was no longer a stranger."

I can recall that during the funeral service heaven was mentioned more than once. As a child, to me heaven seemed far away. A place that was holy, mysterious, hidden, somewhere that I could not visit. Yet, my father was there. I was also told that he was now walking and this brought a smile to my face.
It is a very unique experience living more of your life without your father than living with him. I got to know him through others, primarily the paternal side of my family. I desperately held onto any memory of him that they would share with me. And on my 31st birthday, I knew that I had outlived my father by a year, and this too was very bittersweet.
When I married my husband, Roy, my paternal grandma and uncle lit a memorial candle for my father. This was a day of strong hope and unbounded love.
Over the four years of our marriage some remarkable things happened. Not the sort of things one would get accolades for, but still it is worth mentioning here. My husband uncovered that I still held a tight grip on my father's death. There wasn't blame or judgment, more of an observation. I found it alarming when Roy shared this with me and deep down I knew his conclusion was correct. He encouraged me to talk with my paternal grandmother about my father in order to get to know him better. I bristled at the idea, thinking it was unnatural to suddenly bring my father up and then it happened. Through conversations with my grandma over meals and during visits, I got to know more of my father. This healing occurred which in great part I owe to Roy.

"And then at age 33, I became a widow, also as a result of advanced cancer."

This time however, there wasn't a battle with cancer. My beloved husband died about eight weeks after being diagnosed with bronchitis. He actually had advanced adrenal cancer. It is an ultra- rare cancer that in his case was asymptomatic.
My world suddenly gave way -- like walking on a dock and the board you step upon fails to support you. And before you can grab anything, you are plunged underwater -- alone. Literally and figuratively, I held my breath. The terror was real. And yet I knew the way of grief. It was a path I had once traveled. Only this time it was different. Not only because I was now a widow, and not a child, but also because I knew that healing was possible.
Before Roy died we had many conversations and left nothing unsaid.

"It was during one of these talks that I confessed my great fear of being alone."

And this is what he said, "Death is transforming us... I decided what I want on my gravestone."
My heart sank. Tears filled my eyes. He asked, "Are you listening?"
He said, "From mourning to dancing."
I exhaled and even managed a slight smile, "That will be you."
This piece originally appeared on Maria Shriver and used with their permission as well as the writer's.
This post is part of Common Grief, a Healthy Living editorial initiative. Grief is an inevitable part of life, but that doesn't make navigating it any easier. The deep sorrow that accompanies the death of a loved one, the end of a marriage or even moving far away from home, is real. But while grief is universal, we all grieve differently. So we started Common Grief to help learn from each other. Let's talk about living with loss. If you have a story you'd like to share, email us at strongertogether@huffingtonpost.com.