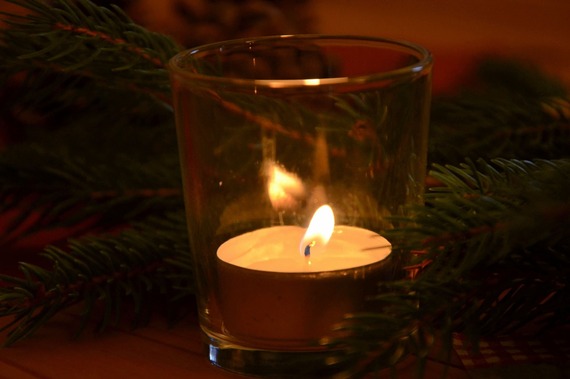 When I began counting my blessings, my whole life changed- Willie Nelson
It's the most wonderful time of the year and I absolutely love it. For the most part, everyone seems a little bit happier and we actually get to spend time with those we love. Even in the midst of the hustle and bustle of office parties, potlucks, family gatherings, and mailing holiday cards, I STILL count it as my favorite time of the year.
But when all the "stuff" slows down and our minds drift back over the past year, consider the goals you set at the start of 2016. Which ones were reached? Which one was forgotten as soon as it was made? Which one has been a struggle for far too many years? These are all great questions to ask, but don't get stuck there. We also need to celebrate those things that we were able to accomplish over the past year.
As a practice since starting my business, I make a list of all the success I had, all the major milestones reached, as well the things I will try again in the coming year. There is no shame in failure; it means you are trying. There are always lessons to be learned and growth to be achieved in every experience. Only regret the chances you didn't take, not those you did.
There is always a gap between where we are and where we want to be. And it's easy to focus on your misses and not your milestones. But I would like to challenge you to find some time in the midst of the parties, family gatherings, eggnog and secret santa exchanges, to create a list of your major milestones and joyous moments from 2016. I promise, you will feel more gratitude than you can imagine. Things will come back to your remembrance that you might have forgotten. You will find that 2016 was more amazing than you realized and 2017 can only get better.
I am also sure that you will find there were some major milestones and moments of joy you almost forgot about. Share them with those closest to you; post them in a place where you can see them often. Go back to them when you are "in your feelings" in the coming year. And when those negative messages try to tell you who you are not and what you can't do, go to that list and preach to yourself about what you have already been thru, the victories that have already been won and if you came thru "that" you certainly can come thru this!!
Be sure to join The Courageous Tribe on facebook for inspiration, community, and the courage you need to live your most courageous life! Or email us at hello@courageouslifeacademy.com to learn more about our coaching services.
Melissa

About the Author
Melissa J. Nixon is a captivating keynote speaker, trainer, executive leadership coach, and author. She specializes in growing, developing and inspiring leaders and influencers to maximize their career, business and life potential. Melissa is also a contributing writer for the Huffington Post, LifeHack, Addicted 2 Success, and the Network of Executive Women. www.courageouslifeacademy.com
Related
Popular in the Community