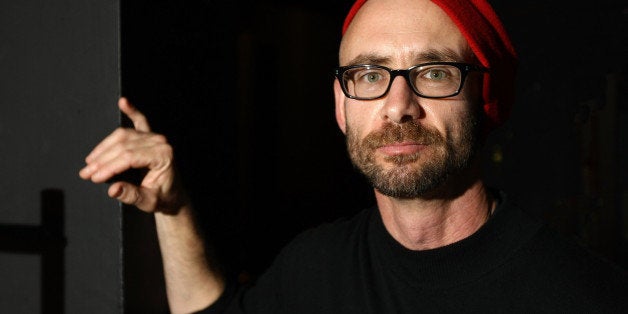 It may seem as though all the famous writers have full-time writing jobs to which boost their chances of their novels selling and hitting the bookshelves. However, by looking through the authors etched in literary history, this is far from the case. Many of our iconic authors worked odd-end jobs while they sold their short stories and novels. Read ahead and find out the interesting jobs these five famous authors worked before their novels became a part of history.
Today, the 52-year-old Chuck Palahniuk has a "cult" following behind his novels, which include Fight Club, Doomed, Damned, Pygmy, Survivor, Snuff, Rant, Diary, Haunted and more. While Palahniuk did gain his BA in journalism and afterwards worked in Portland as a journalist for a local newspaper, he left the position. According to his website, Chuckpalahniuk.net, he proceeded with a diesel mechanic position where he was fixing trucks. His website continued by explaining he worked at a hospice center where he accompanied those individuals who were reaching the end of their lives.
At age 30, he went back to his writing. During those times fixing trucks, he was writing during every spare second he could grasp. Now, for those who have read Palahniuk, his material is dark. He was rejected numerous times, but at last one editor noticed his work. When Fight Club was turned into a film starring Brad Pitt and Edward Norton, the rest became history.
According to The Library of Congress, Catcher in the Rye is on the list of one of the books that shaped America. However, before J.D. Salinger's name became etched into history, he was working eccentric jobs before he was forced to enter the war.
According to the New York Times, his father owned a ham and cheese business. As Salinger had not been successful with his schooling at New York University, his father took Salinger abroad to Poland and Austria in hopes Salinger would pick up on the his father's business. During this time, Salinger worked as an apprentice in a Polish slaughterhouse, according to Abebooks.com. As it wasn't a right fit, he came back to America. Afterwards, in 1941, Abebooks.com says Salinger worked for a short period as an activity director on a Caribbean cruise ship.
Salinger was then drafted and served in World War II where, according to the New York Times, he was positioned with the Counter-Intelligence Corpse of the Fourth Infantry Division. However, through all of this, he never stopped writing. When Catcher in The Rye was published, it was received with critical acclaim. The writer withdrew himself from the world, as he attempted to contain his privacy. The world pushed and pushed to learn more about the genius who spent 10 years writing the masterpiece.
The notable philosopher and writer Ayn Rand did not achieve overnight success. Before the world knew her name, according to Noblesoul.com, Rand worked in Leningrad (now known as St. Petersburg) at Peter and Paul Fortress where she was a tour-guide. Afterwards, she came to America where she sought to write screenplays. However, along the way, Noblesoul.com continued by saying she worked as an extra in films, sold subscriptions for newspapers, waited tables, before heading over to the wardrobe department where she worked as a filing clerk. While there, she became head of the wardrobe department.
While she labored through what would become one of her most acclaimed books, The Fountainhead, according to Theatlasphere.com, she worked unpaid as an assistant for Ely Jacques Kahn's architecture's firm in order to gather details for the book. The article continued by stating Kahn acted as Rand's mentor by giving her insight into the world of architecture.
Franz Kafka, one of histories most famous writers, told his friend to burn all his writings. Clearly this did not happen. Ironically, he actually went to university for law. Kafka faced a situation many writers may struggle with today: He thought he could work any mechanical job by day (bureaucratic in his case) and thus be able chase his passion for writing alongside. And so, according to egs.edu, he first became a clerk at a law firm before working for an insurance company. Only his workload increased until he was working sixty-hours per week. Egs.edu continued by saying Kafka switched over to The Workman's Accident Insurance Institute of Prague while simultaneously he had to help manage his father's business.

F. Scott Fitzgerald
Writers have been known for being romantics at heart... and when F. Scott Fitzgerald met Zelda Sayre, he wished to impress her by starting his own advertising business, according to Biography.com. Instead, he went onto work for an advertising agency, where, according to the NYTimes.com, he wrote, "slogans for trolley placards." However, when she broke off their engagement because he couldn't support her with the little income he earned (which amounted up to $90 a month according to the Encyclopedia Britannica), he went home and began rewriting his novel. As he waited for publisher's response, his finances had to be kept in tact. And so, the NYTimes.com says he found a job at the Northern Pacific Shops where he fixed the roofs of cars.
Editorial note: An earlier version of this article had a factual error in it which has now been corrected. Franz Kafka did not move to Italy; the insurance company he was working for was based in Italy.
Popular in the Community