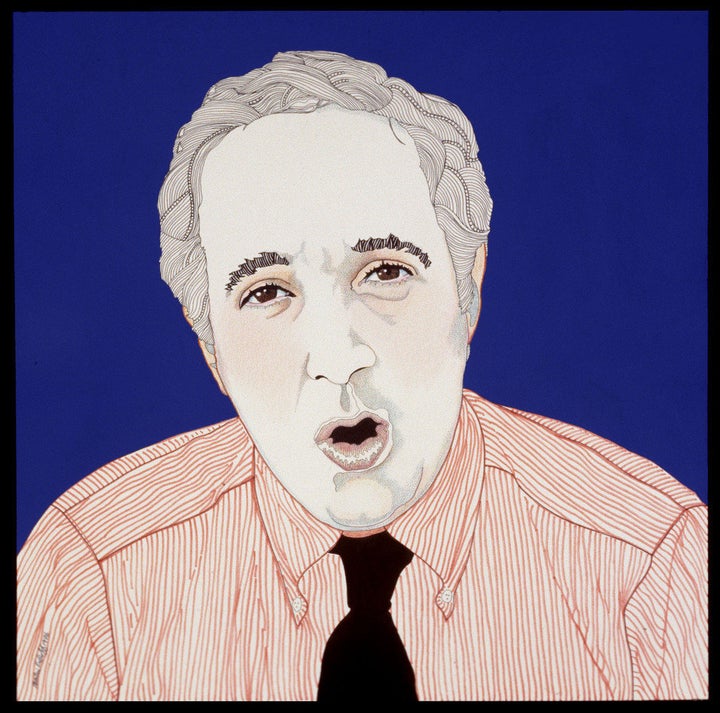 That simple statement, spoken by my father in 1967, sent my entire life into a tailspin.

In my early twenties, I was embarking on what promised to be a fascinating career as a New York artist. I had attended Parsons School of Design on scholarship and had eagerly ventured out into the competitive job market of Manhattan. Landing a job at an advertising agency, I was creating print ads for the movie studios. (My favorite tag line was for the Jane Fonda film, Cat Ballou -- "Cat Ballou ain't no Puss 'n' Boots!")

The last thing I wanted was to be uprooted and banished to the cultural wasteland I imagined Florida, and Miami, to be. My mother, eager to keep the family together, convinced me that there were wonderful creative opportunities waiting for me, and that I'd be inspired by the vibrant, tropical colors of Miami. Well, you know what they say -- Mom is always right.

In the early 1970s, Miami Beach was in severe decline.

The once beautiful Art Deco hotels that lined Ocean Drive were sadly dilapidated. Many of them had been converted into retirement hotels, so much so that South Beach was cattily nicknamed "God's Waiting Room."

There were several top-notch artists in town and a few pioneering galleries, but the art scene was unfocused and had yet to coalesce into something substantive. Still, I sensed clear indications that this nascent enclave of artists and galleries was on the verge of something big.
After graduating from the University of Miami in 1975 with my MFA, I wanted to build on my career momentum by mounting a show that would not only showcase my talents as an artist, but would capture the Miami art scene that I sensed was just about to start coming into its own. The result, in 1976, was "Miami Says Art."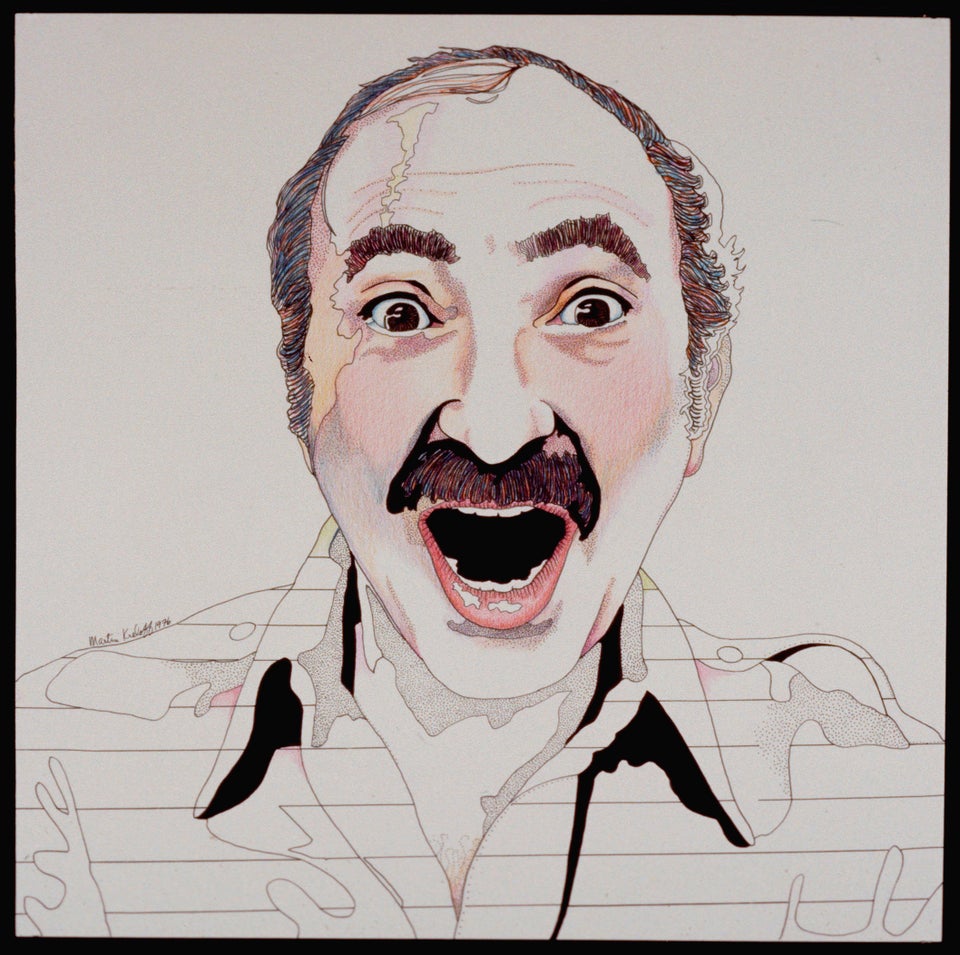 Photos for "Miami Says Art" blog by Martin Kreloff

I photographed over 100 of Miami's top cultural movers and shakers saying the word "Art!" I then winnowed down the list to a group of 30 people that became the subjects of my drawings. The rest were represented by photographs.

The task proved to be a massive undertaking.

The list of prospective participants had to be chosen carefully, taking in both artistic and political concerns. Dozens of photo shoots had to be scheduled and choreographed with the utmost care; and the looming deadlines confined me to my studio 24/7 as I created the drawings that would comprise the core of the show.

Little did we all know at the time we were foreshadowing Miami's transformation into a tropical Mecca for the art world (symbolized now by Art Basel Miami Beach, the annual artfest that shines the global spotlight on Miami).
Many of the original 1976 "cast" of "Miami Says Art" became national arts and culture leaders:

Painter Alex Katz posed for my camera and said "Art." So did Arnold Lehman, now director of the Brooklyn Museum and then director of Miami's fledgling Metropolitan Museum and Art Center. As did collectors/philanthropists Ruth Shack and Martin Marguiles. Socialite Gloria Vanderbilt was in town promoting her new fashion line of Vanderbilt Jeans; she looked into my camera and also said "Art." As did Miami's prima impresaria Judy Drucker. Legendary arts publicist Charlie Cinnamon (who still has my portrait of him saying "Art" above his desk at his Lincoln Road office, where he continues to reign as Miami's PR guru). Miami arts advocate Margarita Cano. Visionary gallerists Virginia Miller, Dorothy Blau and Gloria Luria. And Lou Anne Colodny, who went on to become the Founding Director of Miami's Museum of Contemporary Art of North Miami (MOCA.) The list goes on to read like a cultural hall-of-fame.

"Miami Says Art" was an unqualified smash. Two thousand attendees showed up on opening night alone, an unheard of attendance for an art opening in Miami at that time. Looking back now, some people say that in its own way that very show predicted how Miami would eventually catapult into prominence as a cultural destination.

Meanwhile, the renaissance of Miami Beach gained momentum through the 1980s and the early 1990s, thanks first and foremost to the tenacious efforts of the Miami Design Preservation League, which rescued the Art Deco architectural district from the wrecking ball. Were it not for MDPL, South Beach's historic architecture would have been demolished and gone forever.
The trend setting TV show Miami Vice rehabilitated the city's image and broadcast it all over the world. The fashion industry pounced on South Beach and made it a haven for models and fashion photographers. Bruce Weber shot the iconic, sexy ads for Calvin Klein underwear on our Art Deco rooftops. Pioneer hoteliers and developers took neglected buildings and created a jewel-box of boutique hotels that set trends worldwide.
The gay community nurtured South Beach through the 1980s and early 1990s, transforming it into a vibrant destination everyone wanted to visit, helping it become an international tourism destination. I remember sitting around a table in 1985 with a group of fellow gay activists coming up with the idea for Miami's very first White Party, which over the years has raised millions of dollars for AIDS-related charities. I designed the first White Party Miami poster, which I'm proud to say has become a rare collectible.

Artists, collectors and blue-chip art dealers fell in love with the locale and turned South Beach into their own private playground: Kenny Scharf, Tony Shafrazi, Mera, Don and Jason Rubell, Robert Miller, Jack Pierson, Roberto Juarez, Robert Rauschenberg, Felix Gonzalez-Torres, Paul Morrissey, David LaChapelle ... this was all decades before Art Basel.
Madonna, Gianni Versace and a slew of other celebrities invaded the town, created lavish homes, and partied the night away at nightspots the likes of which have never been seen again.

All of this paved the way for the eventual arrival of Art Basel.

And it fueled my art and my creativity in so many ways. Even though I left Miami in 1991 to live and work in Los Angeles, and now call Las Vegas my home, the spirit and essence of that magical time in Miami still runs through my veins (and continues to influence my work today).

Now, it's 35 years later -- I'm back, Miami. I was approached by the JW Marriott Hotel Miami, along with some of my Miami friends, who proposed a retrospective of my original "Miami Says Art" for an exhibition at the hotel (during Art Basel Week, of course).
I'm so proud of you, Miami.
Word spread (as it tends to do in Miami), and inevitably the idea to add a new cultural time-capsule, "Miami Says Art-2," took flight. The premise: I will reunite some of the original 'cast' from my 1976 show alongside Miami's new crop of arts champions. All together once again celebrating how Miami says "Art."

By once again looking into my camera and saying: "Art."

We are also honoring the 25th anniversary of the New World School of the Arts, by pairing some of their illustrious alumni and students with original cultural pioneers from my 1976 show. My new "Miami Says Art-2" time capsule will be a year-long, online collaboration with students from the New World School of the Arts. Back in 1976 our time capsule was photographic. Now it will be a web installation, debuting in January. Where will the next 35 years take us?

By the way, how does Miami say art, to you?
_____________________________________________

Popular in the Community