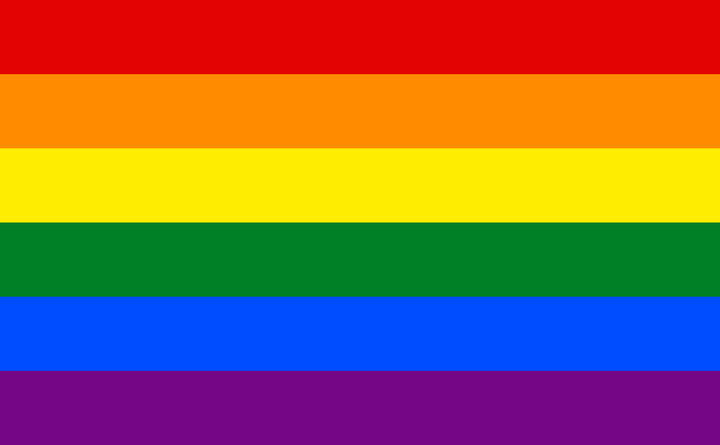 I was 19. I sat in a coach bus, careening through the rusty red and burnt orange landscape of eastern Spain, somewhere between Barcelona and Madrid. My two friends sat a couple rows up, leaving me some space for introspection on what felt like a endless ride through the countryside.
The melody of John Mayer's "Why Georgia" ran through my headphones. I placed the right side of my forehead on the glass and gazed out the window as desert, rocks, and shrubbery continued to pass me by.
Cause I wonder sometimes…
…of a still verdictless life…
It was one of the first times I'd been out of the country, and this reality was very steadily creeping up on me. I thought about how I'd never seen anything quite like the landscape before me. I thought about how big the world truly was, and just how small I stood in its shadow.
But most of all, I thought about how I was hiding in that shadow.
By that point in time, I had been dating someone—a man—for the better part of a year. This fact was known to few, and it was especially unknown to my family. I had been pretty intent on keeping it a secret, bargaining with myself that it was no more than a little phase in my life—a college experimentation, if you will.
But we all know how that story goes.
In those few hours, suspended in the country side of Spain, away from almost everything I knew, I realized that I couldn't hide. I was—dare I say—gay, and I needed to share that with my loved ones. I couldn't explain why I needed to share it; I just knew that I did.
I went home a few weeks later with a new-found courage and resilience. I envisioned how the conversation would go: I would simply, casually—offhandedly—tell my mother that I was dating a man, and our lives would move on as if nothing had changed. Surely, it wasn't going to be that big of a deal. Or so I thought.
When the night had come, I sat in my parents' backyard, nestled under the stars in my quaint little hometown. I felt that same infinitesimally small feeling that I felt in Spain, the stars looking down upon me and the bonfire's ambient warmth tickling my extremities. I stared at the fire, the quiet of the summer nagging me to just say it already. So I did.
Of course, it was a way bigger deal than I thought. I cried—no—wept in that lawnchair, my mother sitting beneath me in the grass, her hand on my knee, the grass below catching my thick tears. It was the first time I had felt truly seen by her, which was, of course, no fault of her own, but nevertheless humbling, seeing that almost two decades of my life had passed without that sort of visceral connection with her. As many mothers do, she comforted me, she understood, and she loved me just the same—an outcome I had hoped for, maybe even expected, but was wholly unaware of just how much it would affect me—that is, to be loved so unconditionally.
You might have been expecting this to be a story of heartbreak, as so many stories of coming out are. I have those, too, but I choose to share this one because it is a story of connection; it is a story of the relief and joy that can come from truly letting ourselves be seen. I was so fortunate to have that experience that day, especially when I know that so many are not so fortunate.
And so today—especially at this time in our history—as I celebrate with friends and the man I love, it will be with a gratitude that runs deep for all of the brave men and women that have come before us; it will be with this story held so near and dear to my heart; it will be with the understanding that I am loved (and that you are, too) by the people that matter most.
I hope it will be this for you today, too, and I hope that, before (okay, maybe during and/or after) you take your first drink today, that you find a minute to share your story, too. Our stories matter, and they deserve to be told, retold, and retold again. It is by owning these stories—ones of devastating heartbreak and humbling connection—that we can continue to change the world with just how proud we are to be ourselves.