HuffPost may receive a share from purchases made via links on this page. Prices and availability subject to change.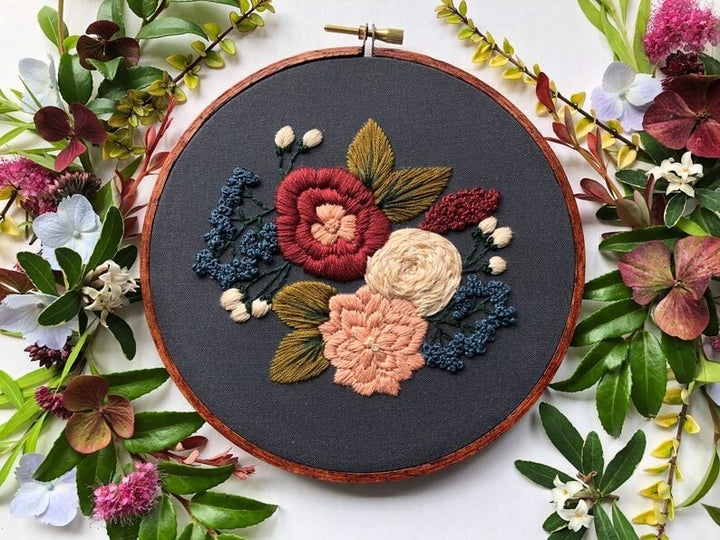 In the beginning, you might have thought social distancing was the perfect opportunity to binge-watch all of your favorite Netflix shows and catch up on some reading. But a few weeks in, and you might find yourself needing a little more stimulation after blowing through every season of "Grey's Anatomy."
Perhaps it's time to incorporate a more hands-on activity into your routine.
If you've been thinking about taking a stab at embroidery, there are plenty of beginner embroidery kits for adults and kids out there. Some come pre-stamped so you know exactly where to place each stitch. Others include everything you need to create your own design.
If you're in need of some inspiration, Instagram is full of embroidery and cross-stitch inspo. You'll find everything from picturesque portraits to cheeky phrases.
Below, we found some of the best embroidery kits for beginners.
La Croix Cross Stitch Kit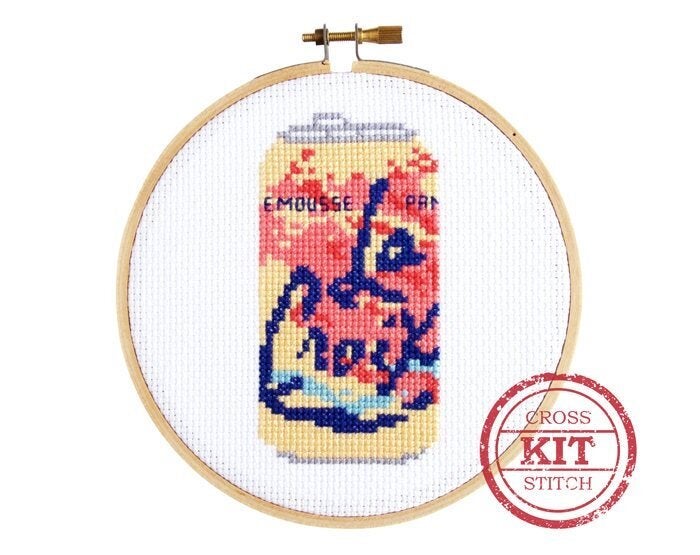 Lunar Moth Embroidery Kit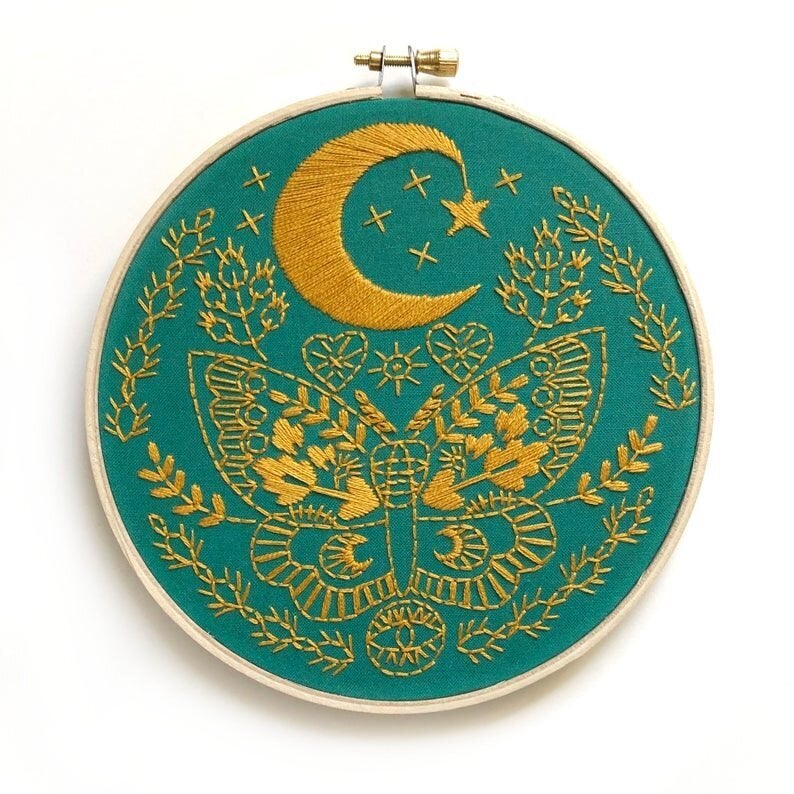 StitchWithSkye Female Growth Embroidery Kitt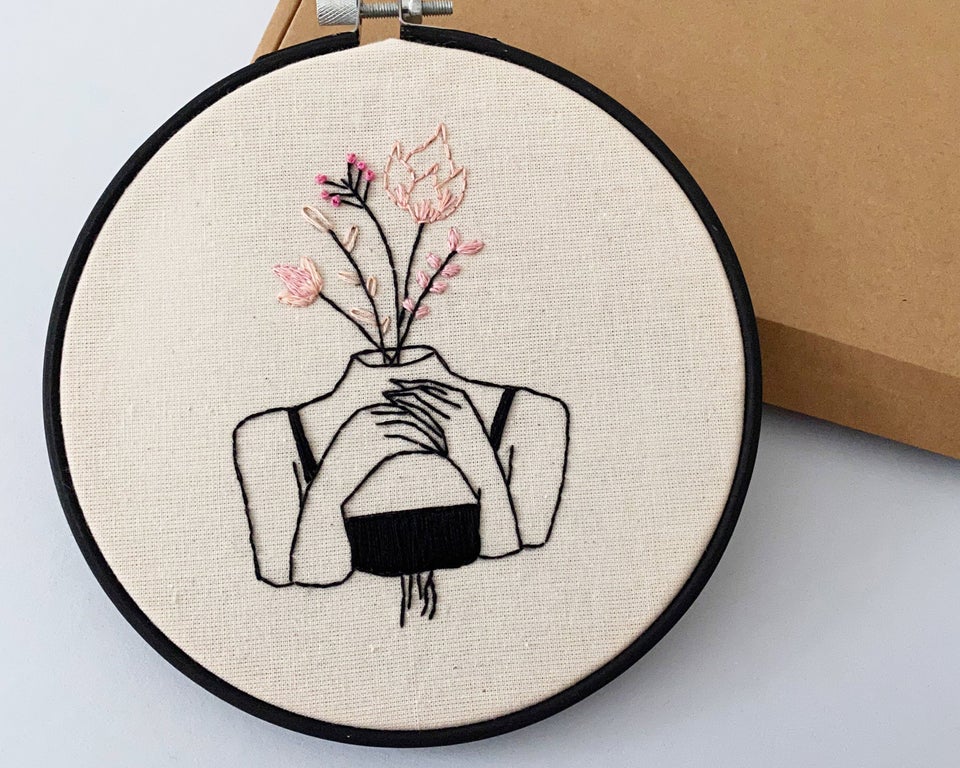 OhSewBootiful Dogs Embroidery Kit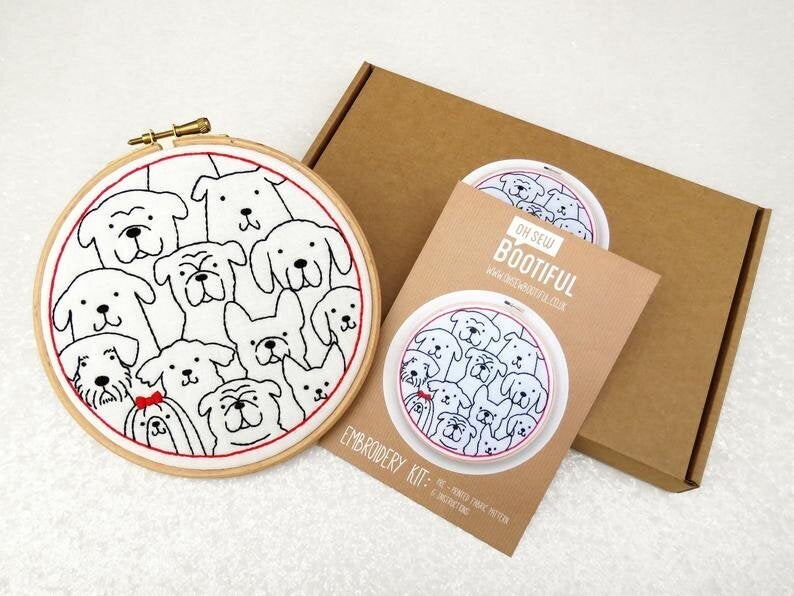 Hoffelt And Hooper Co Hand Embroidery Kit Beginner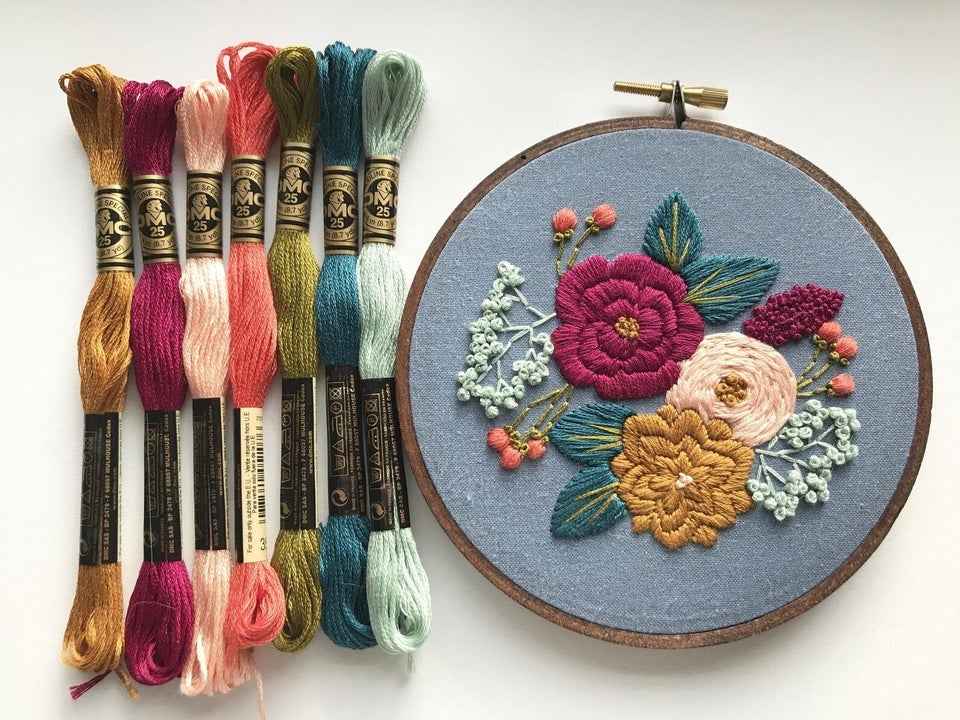 DiYOrder Embroidery Kit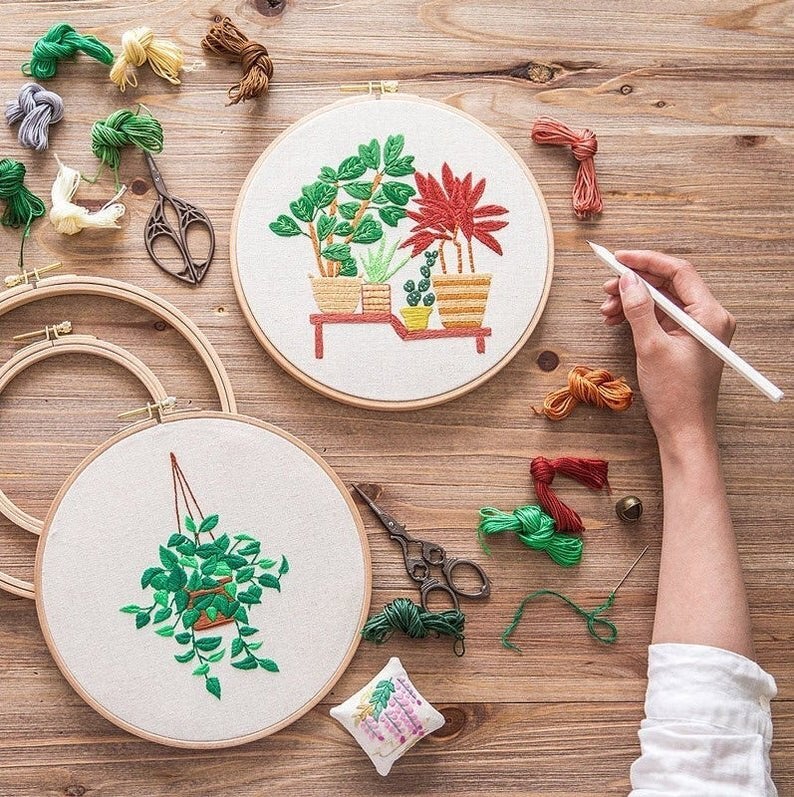 55tree Floral Beginner Embroidery Kit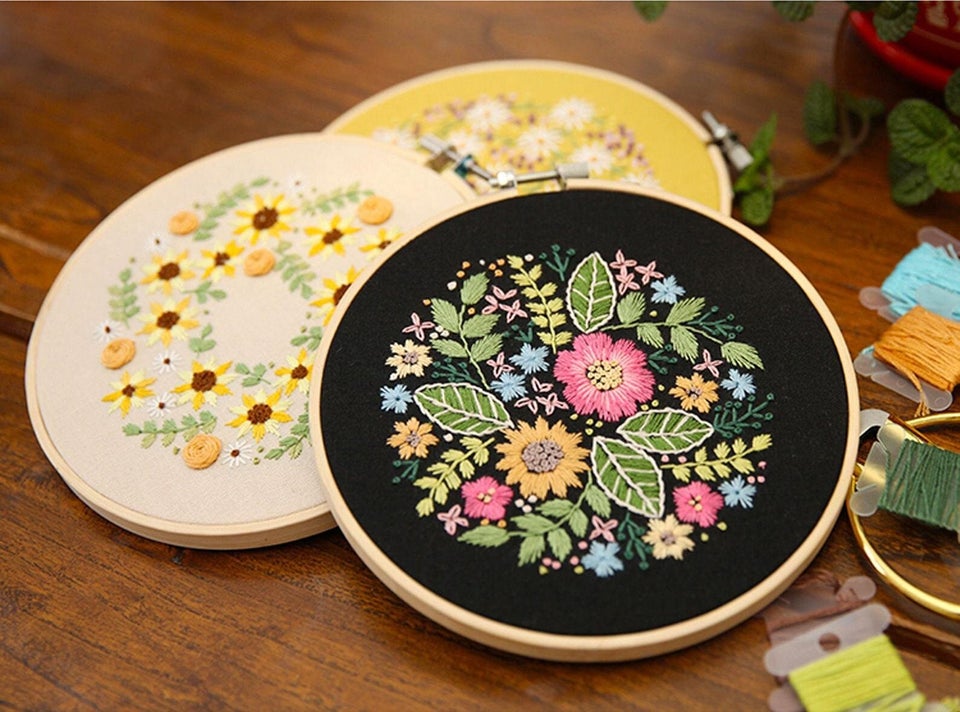 Coconut Theory Beginner Embroidery Kit Cats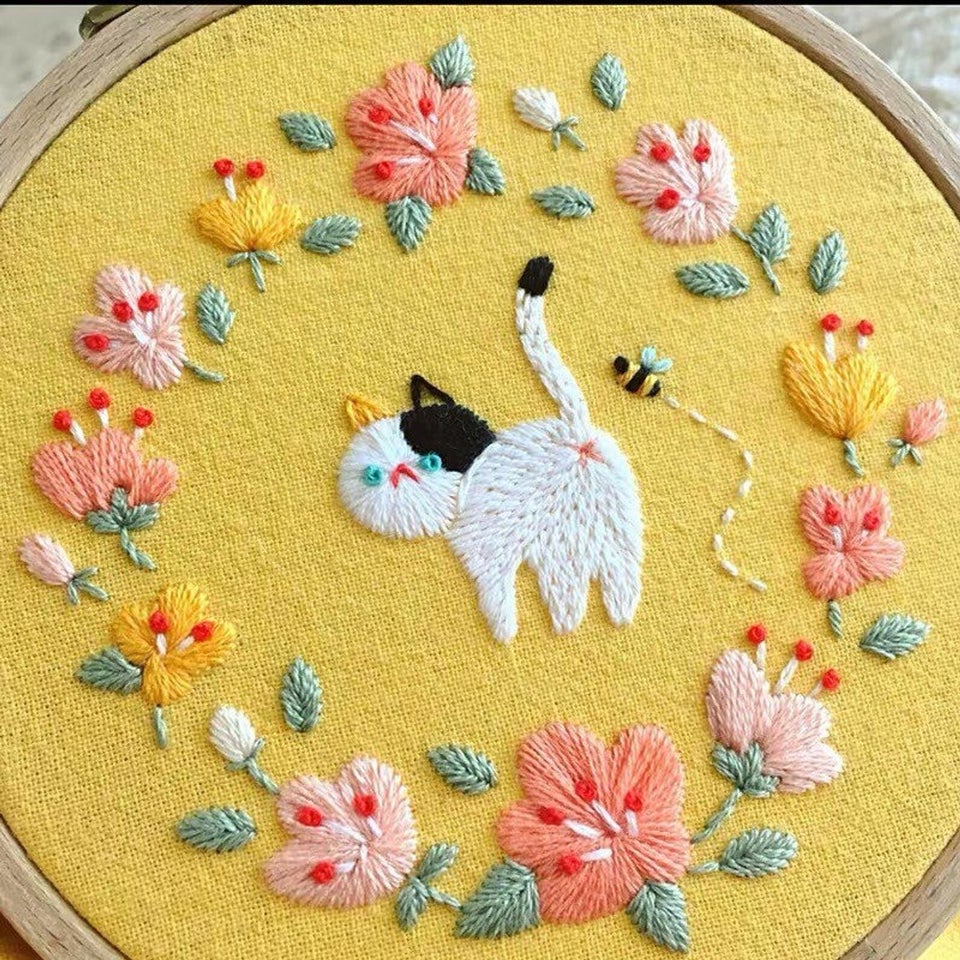 Queen Bee Counted Cross Stitch Kit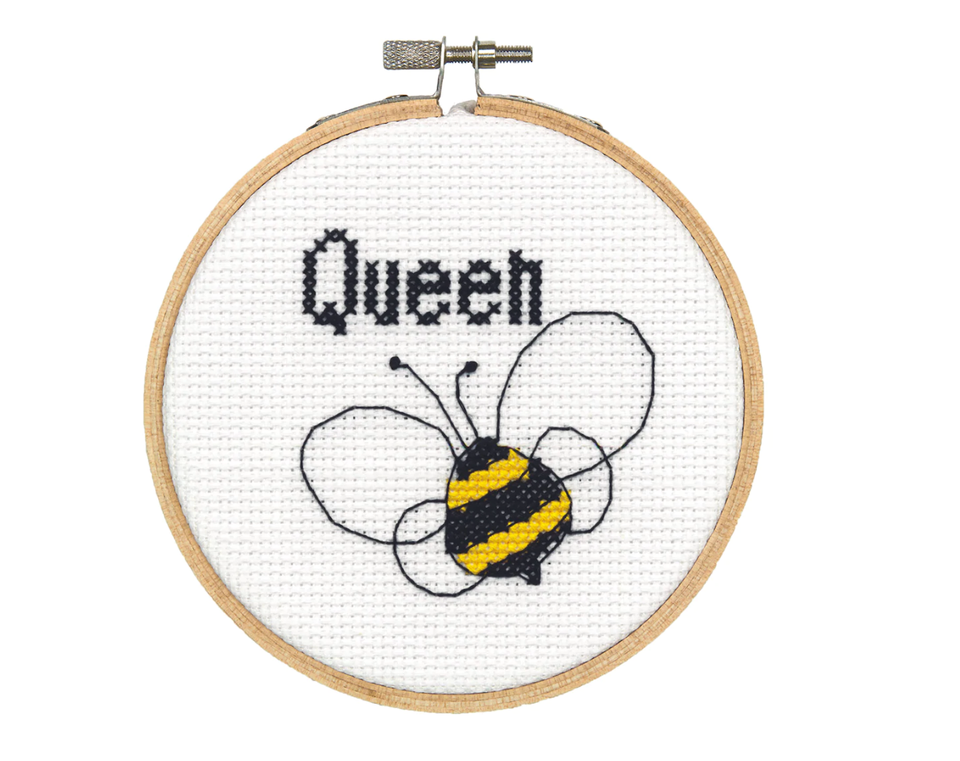 55tree Embroidery Kit Beginner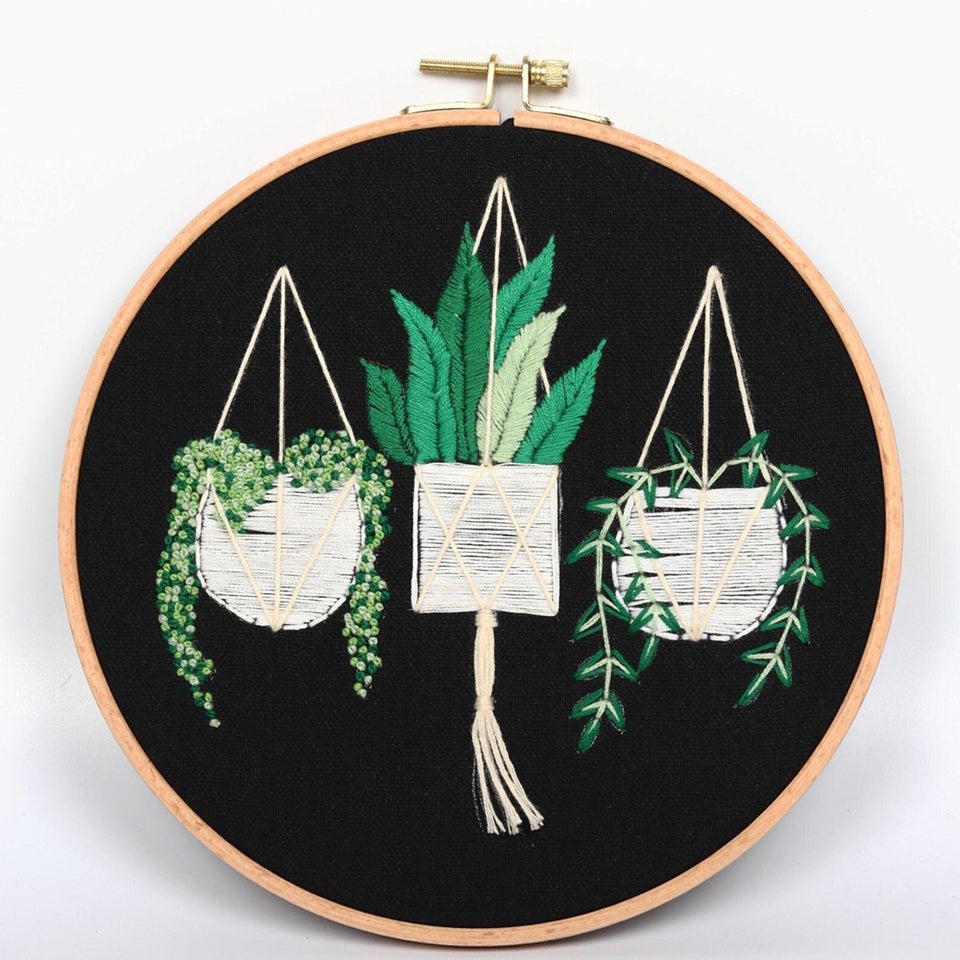 Jack Dempsey Stamped Embroidery Kit Beginner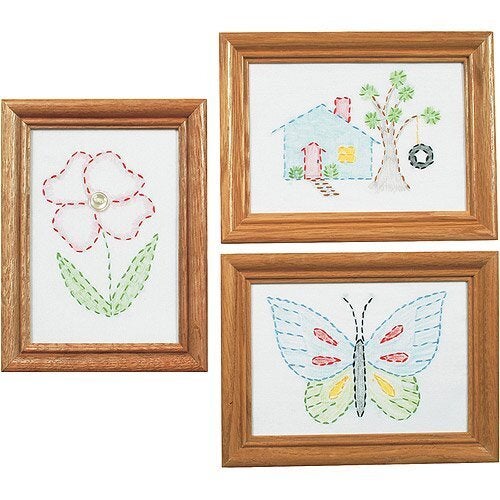 55tree Beginner Embroidery Kit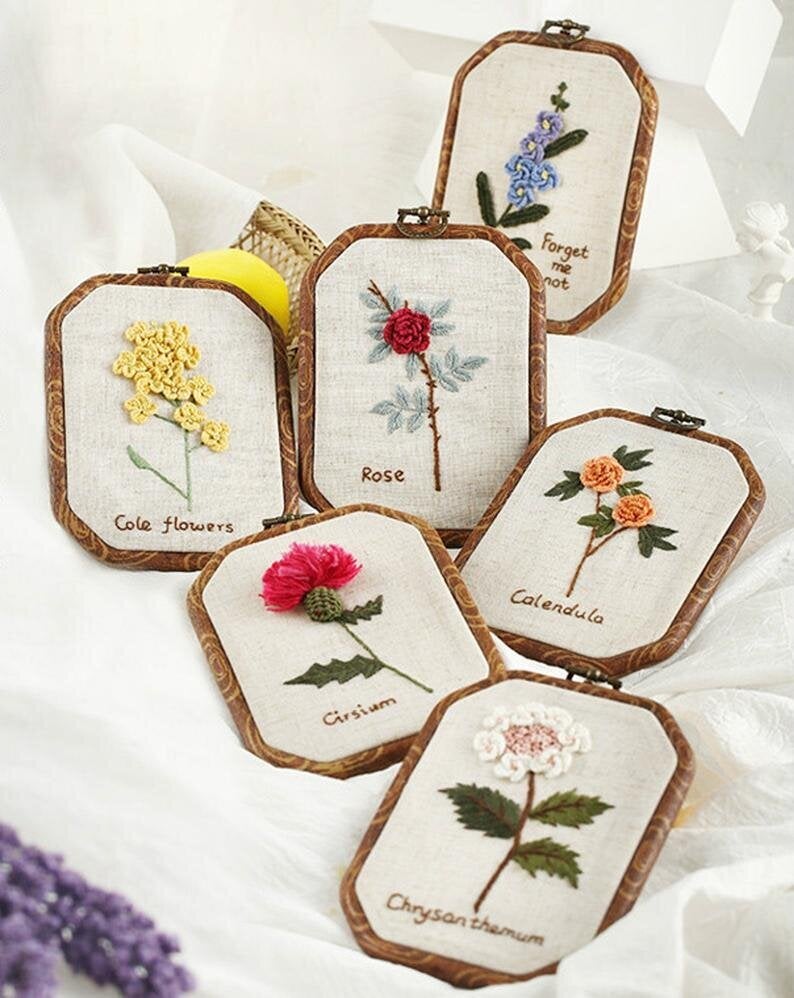 Dimensions® Embroidery Kit, Pineapple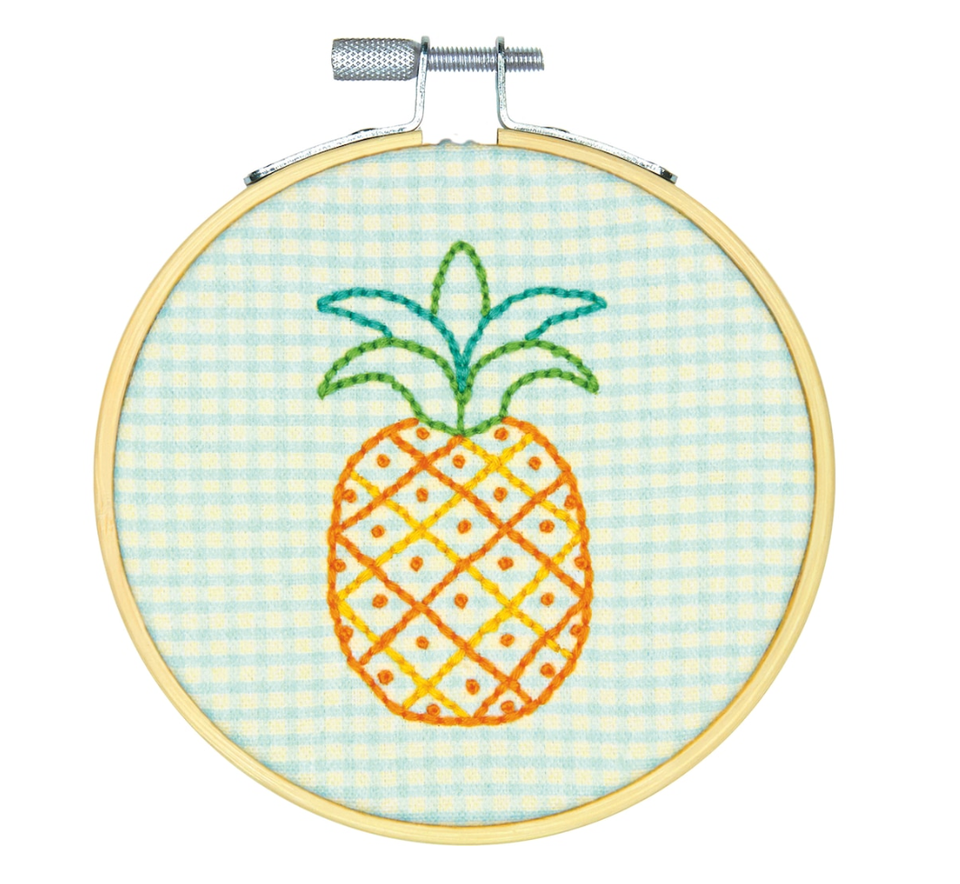 Dimensions® Counted Cross Stitch Kit, Crazy Cat Lady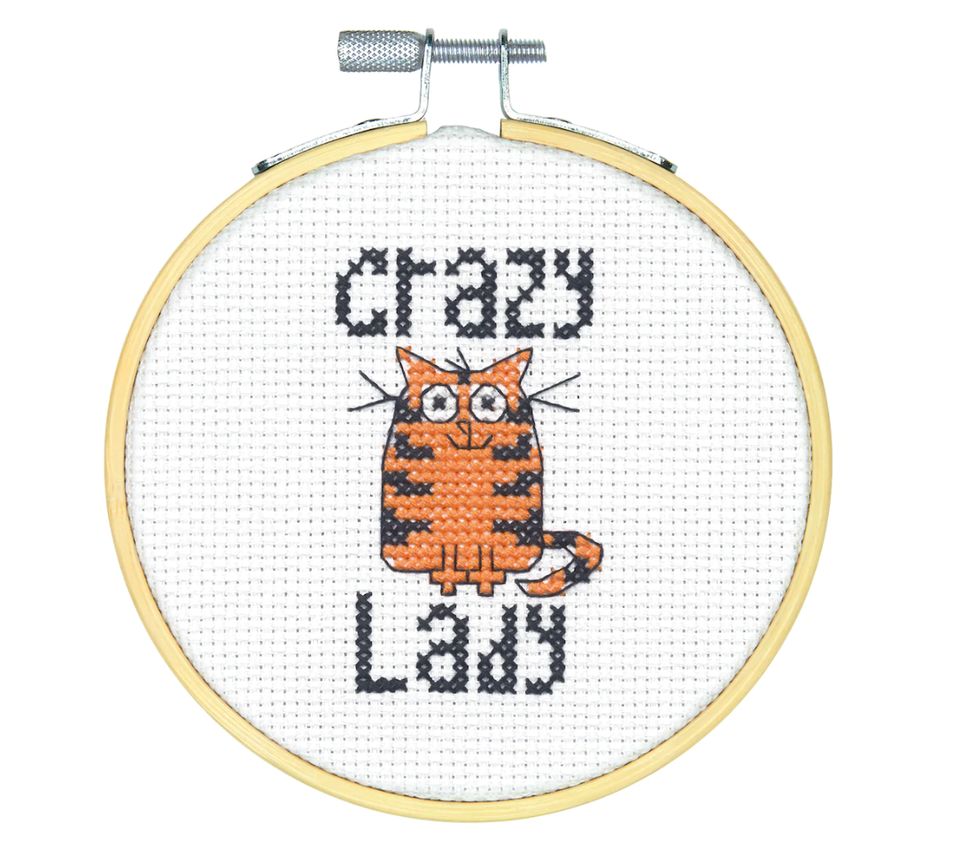 Dimensions® Embroidery Kit, Can't Adult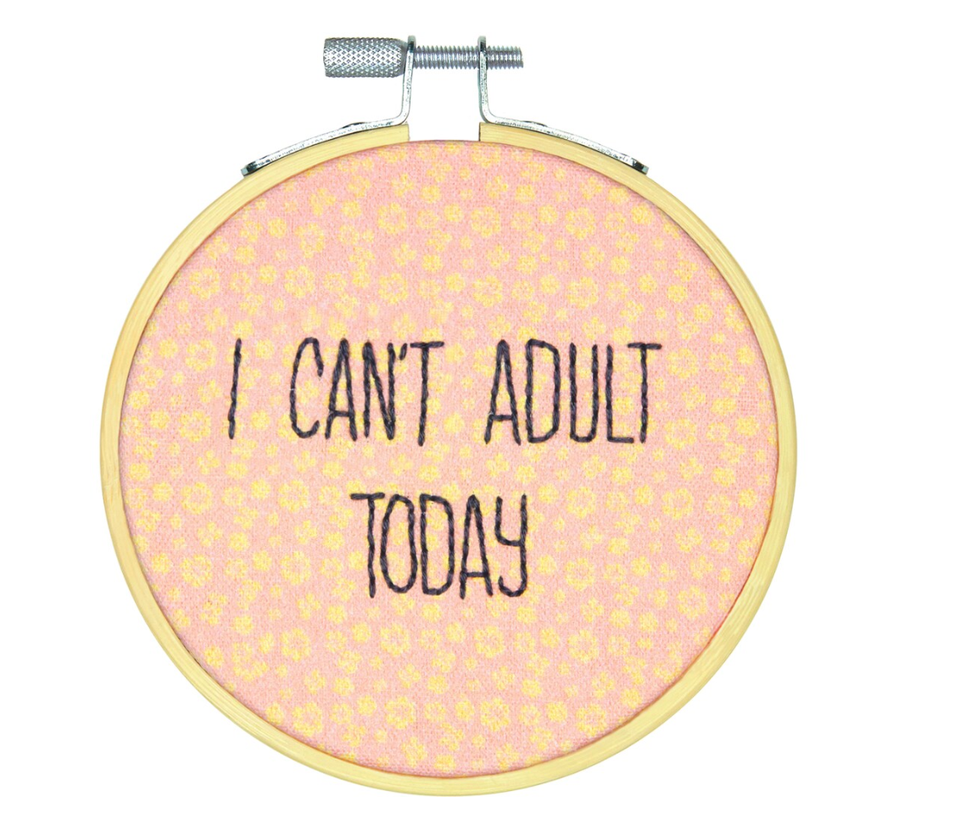 SUPERHOMUSE DIY Embroidery for Beginner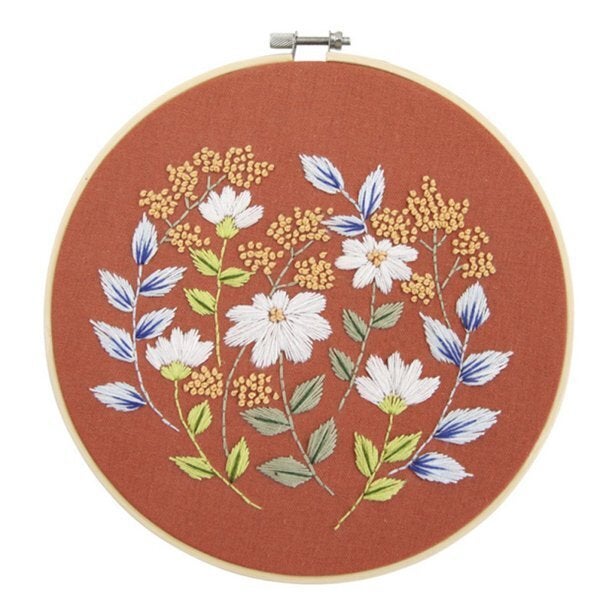 Dimensions® Counted Cross Stitch Kit, Paw Print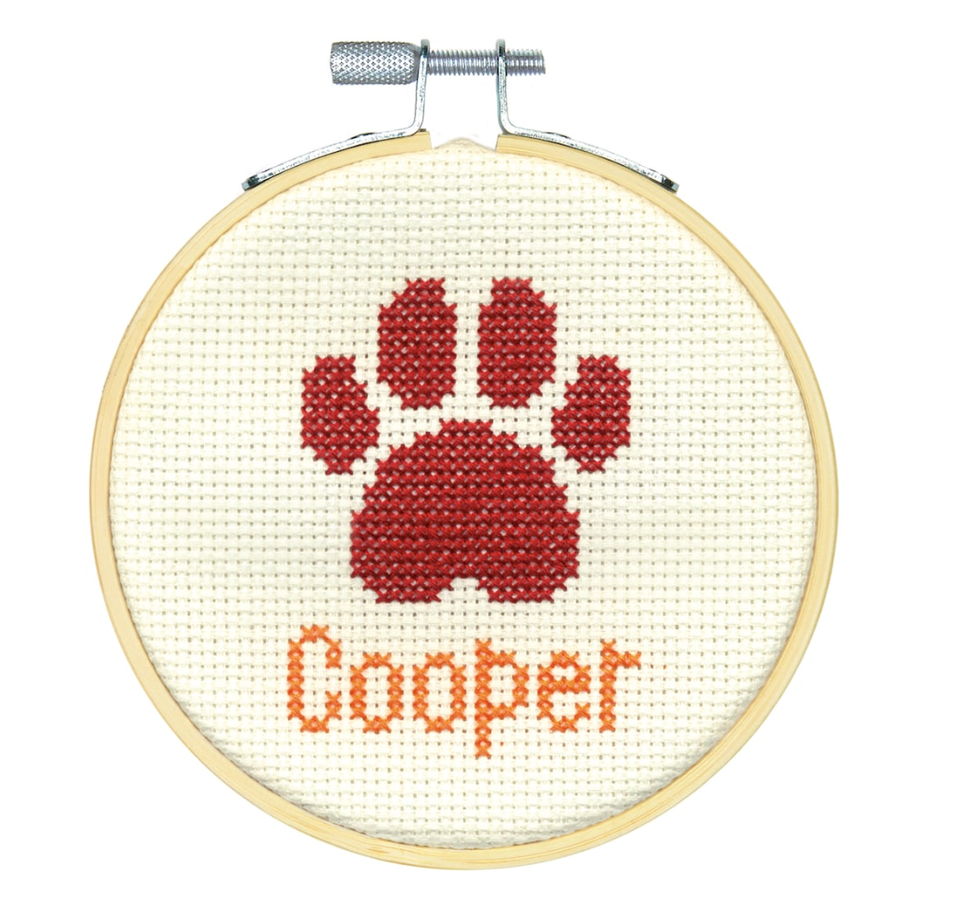 GLiving Full Range of Embroidery Beginners Kit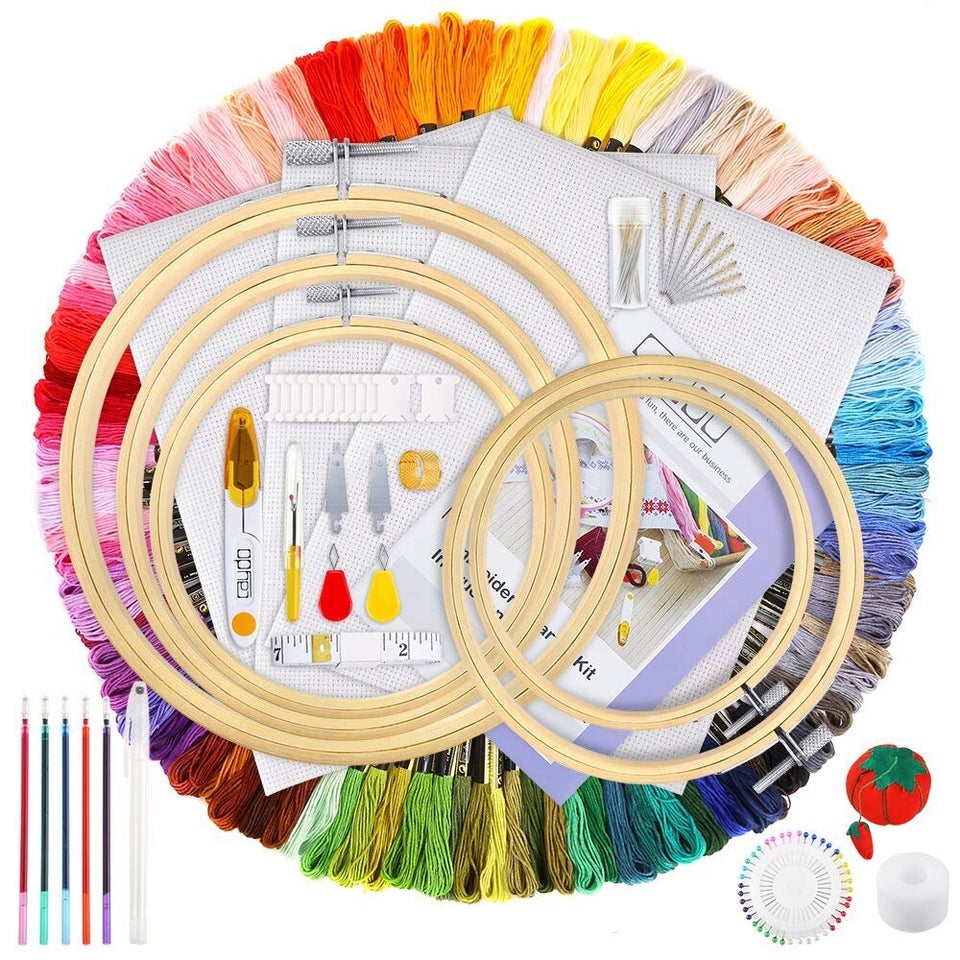 Berya Full Set of Handmade Embroidery Starter Kit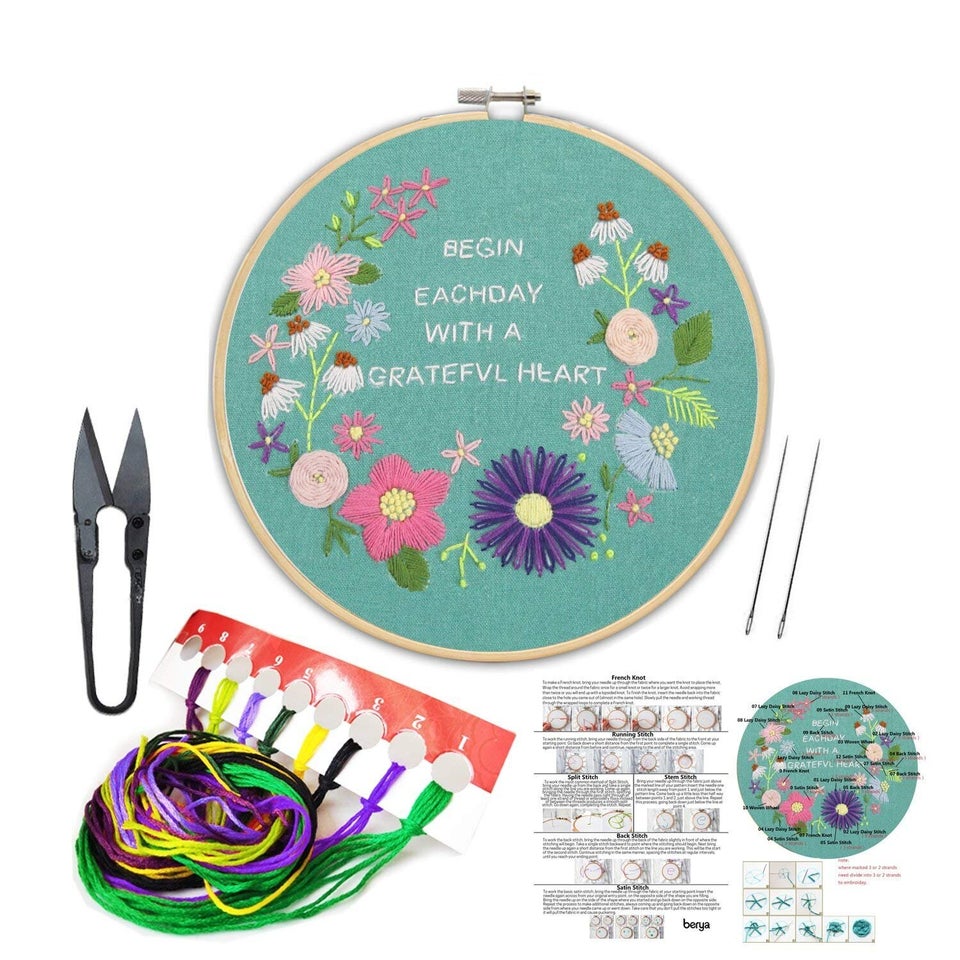 DIY Embroidery Kit By Make Market