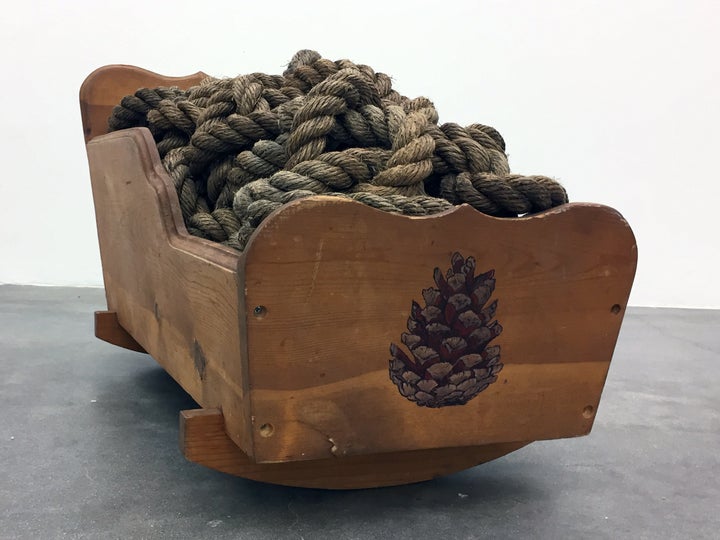 I have long been interested in the idea of objects holding the past while hiding their past. Memories we associate with our grandfather's watch or the blanket our mother made us, can invoke strong reactions at the mere sight or smell of items whose history we can recall. While these same objects are static to others who encounter them without personal association. Is this history locked into the mantel clock whose chime mesmerized us as children or the stool we climbed atop to sneak cookies at night? Do they act as a memory safe that grips its contents encouraging you to fall back into the past, for better or worse?
My Heirlooms series addresses our relationship with objects and their hidden histories. Items from my past, as well as items whose histories are unknown to me, are bound with knotted masses. The objects are still while the knots secure them and act as the gripping hand of ownership. Tightly wound balls of tension, these growths can be both troubling and foreign.
My latest sculpture in the Heirlooms series, titled Beginning at the End, features 123 feet of heavy rope knotted within the interior space of a child's cradle. I am interested in the balance of a cradle made of pine and the other pine box we are bound for. On the cradle's foot I have painted a pinecone in an effort to further the concept of an heirloom and to recognize the pinewood's beginning and its end, while it holds our own beginnings and ends. At the center of the knotted mass is a photograph of myself on the day I was born. This intimate detail will not be known to the majority of people who see the sculpture and acts as a secure space for my memory as I travel towards the next pine box.
Beginning at the End is being shown as part of a group show titled "SquigAlert" at Cordesa Fine Art in Los Angeles. More information about the opening can be found at cordesafineart.com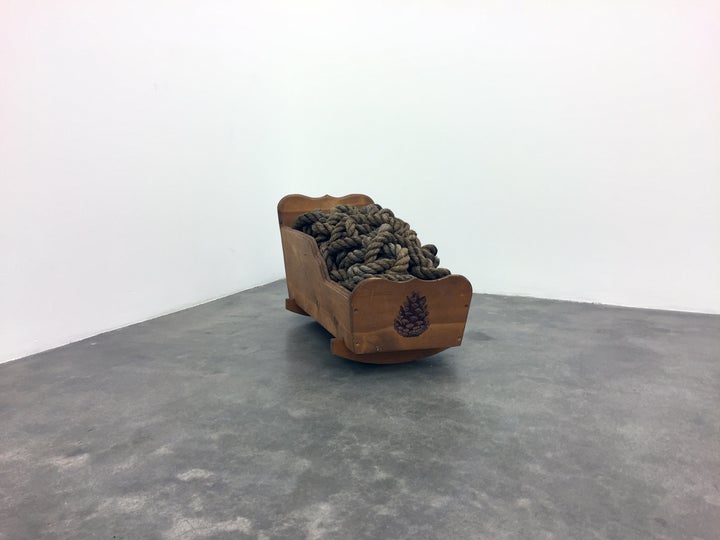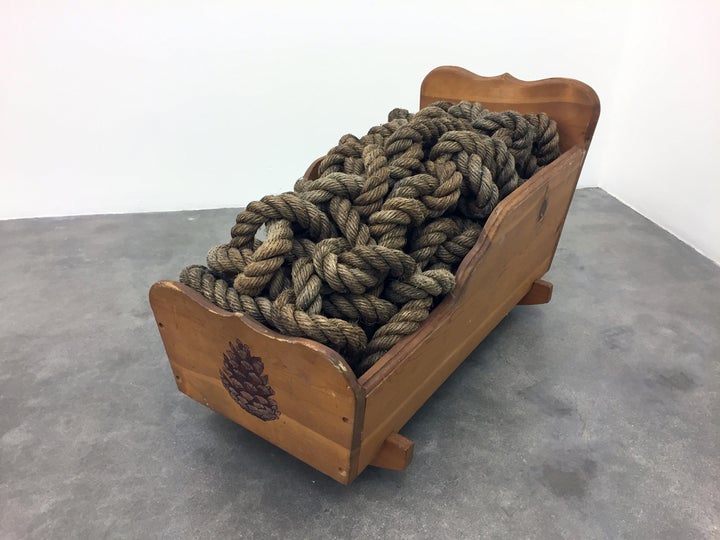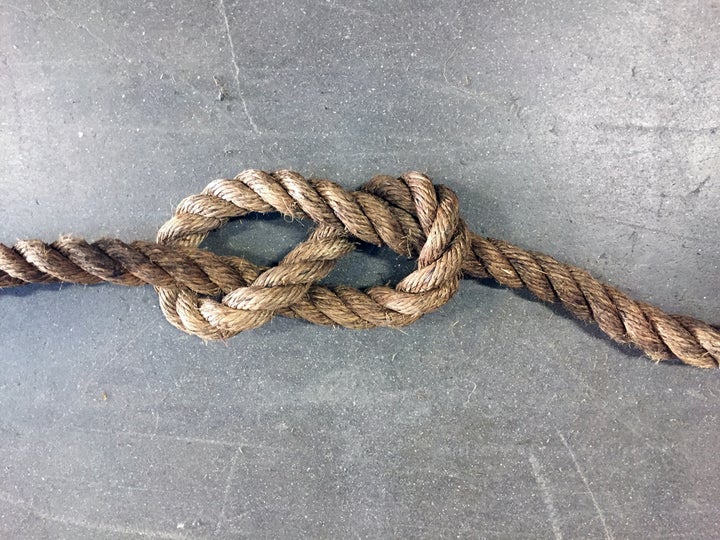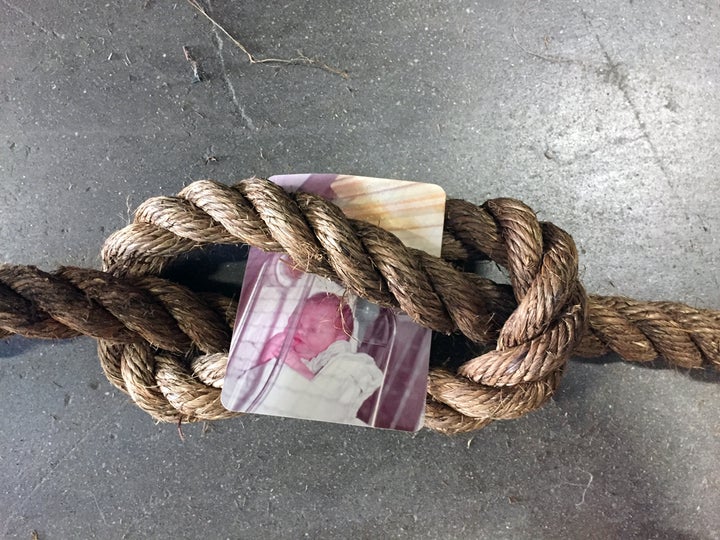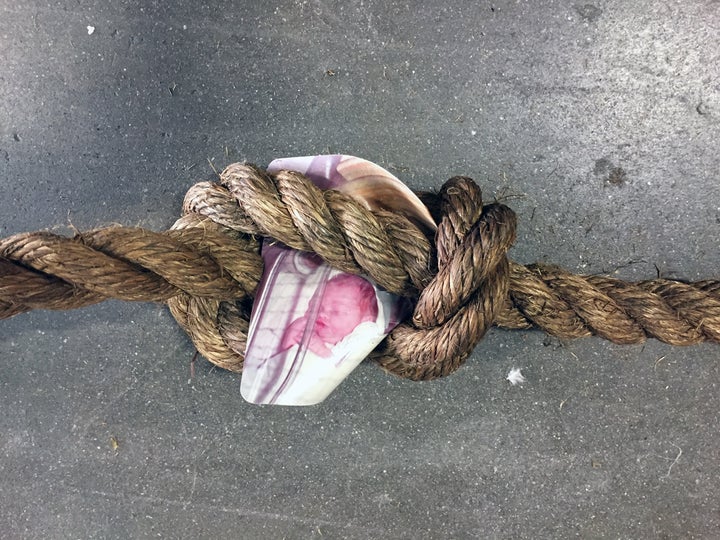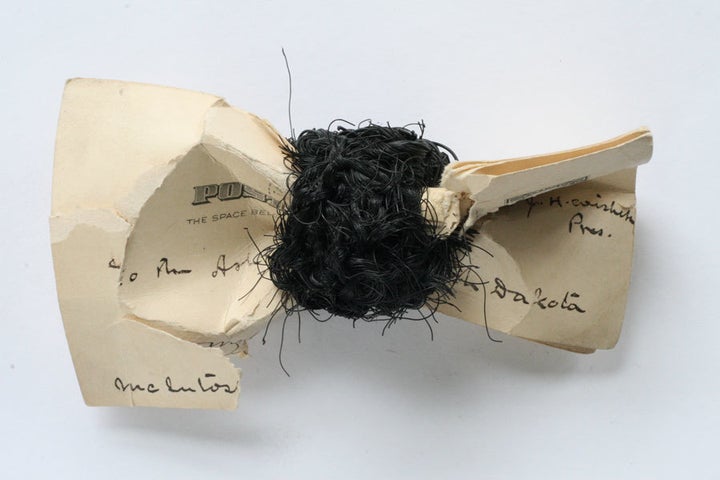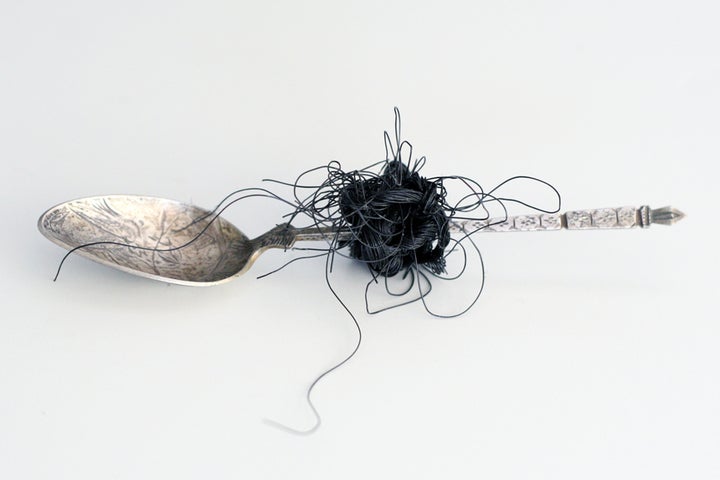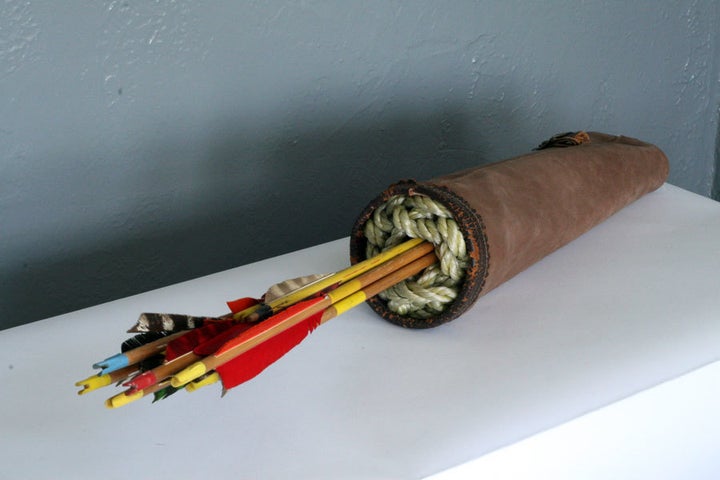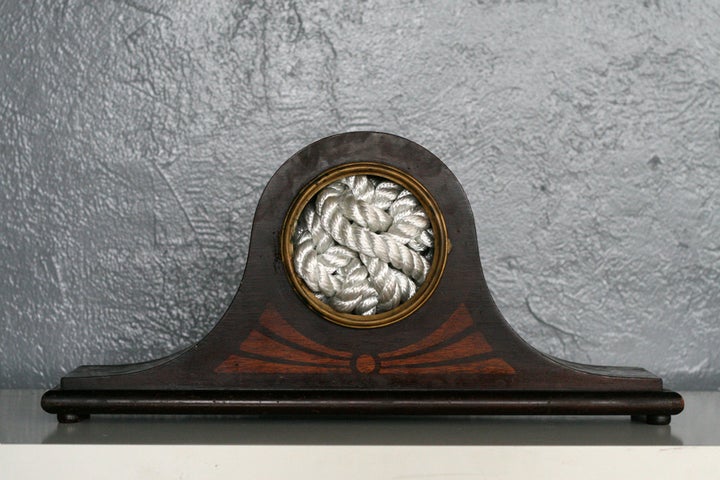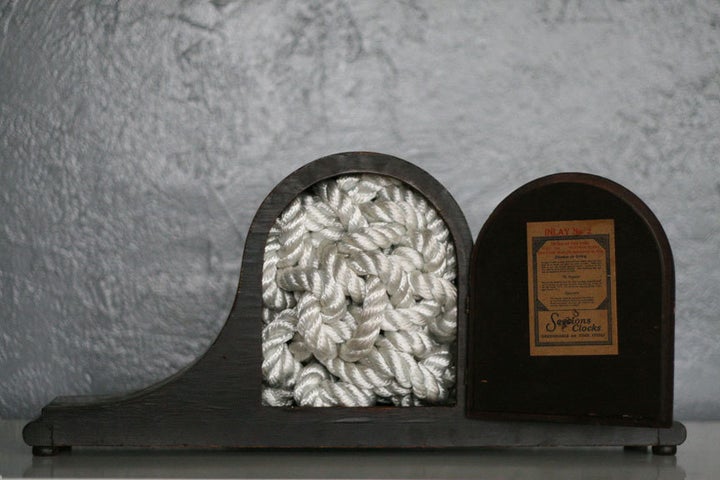 Popular in the Community