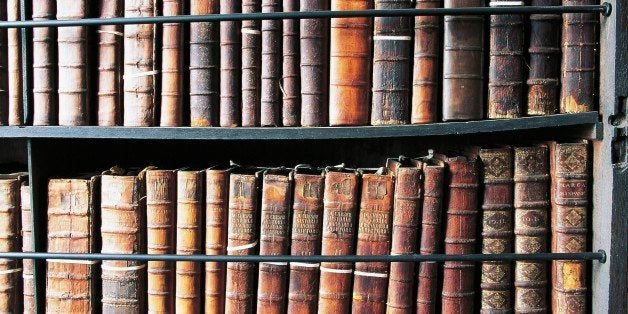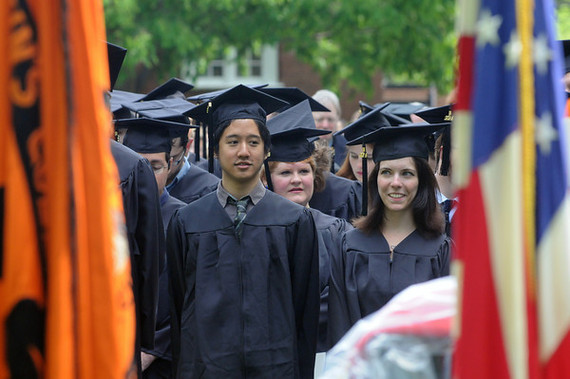 On Sunday, May 11, St. John's College in Annapolis held its two hundred twenty-second commencement ceremony. The commencement speaker was Andrew J. Krivak, an alumnus of the Annapolis Class of 1986, and a 2011 National Book Award Finalist for his first novel, The Sojourn.

One expects to hear a great deal of laudatory rhetoric at a commencement ceremony. Commencement speakers have something of an obligation to congratulate the graduates, as well as to praise parents and relatives for their support. They often make these celebratory topics the centerpieces of their speeches.

Mr. Krivak certainly fulfilled the obligation very elegantly. But he chose to place at the center of his speech an unexpected theme: the suffering and joy of struggle.

It takes a novelist to remind us of something that is difficult for us to see from our perspective at the center of our own experience, namely, that our lives follow the curve of a narrative. "We are not just subjects," he told us. "We are stories. Each of us will trace an arc of beginning, middle, and end, and each of us will struggle, just as it is in the beginning of the Iliad--mēnin aeide thea--right through to the end, when they will bury us breakers of horses. And only in that is there any truth."
In many ways, the students across the nation who are graduating from college at this time of year are just marking an inflection point in the stories of their lives. And if their educations have been sound, they are well aware that commencement means the beginning of struggle--and they are excited about facing it.
A strong liberal education, especially, inspires students to value struggle. By grappling with authors and ideas that demand the highest degree of intellectual intensity--and this is especially true in subjects that are difficult and uncongenial--students learn that they stretch themselves more through struggle, whether they win or lose the match.
Even forty-four years after my own college graduation, I still remember wrestling with, and often losing to, Aristotle, Aquinas, Kant, and Hegel. And I now know something I could not have known as a college student, namely, that the struggles I faced with each of those authors had more to do with me than with them. And now, with the benefit of hindsight, I can see how those college-age struggles prepared me to meet the struggles that lay, unexpectedly, ahead of me in the years that followed: the struggles of law school, of family life, of running my own law firm, of being a college president, of caring for my aging parents.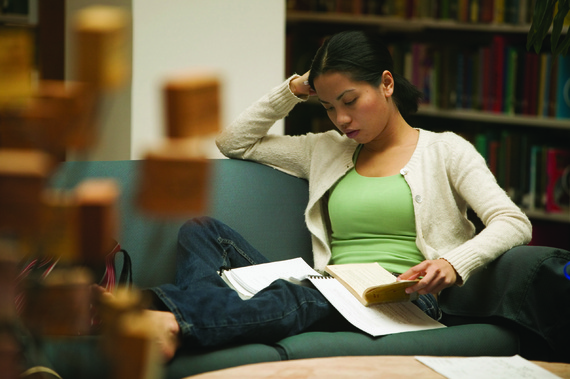 Many college students are required to prepare themselves for life in this way by completing a significant inquiry into a question of their own choosing with which they must struggle mightily. At St. John's, students must write and be examined on a substantial essay each year, culminating in their Senior Essay, on which they are publicly examined by three faculty members. Here are some of the titles of this year's Senior Essays, which indicate the sorts of inquiries our students completed:
The Poet as Hero in "The Waste Land"

Together They Go Astray: The Family of Anna Karenina and Alexei Vronsky in Tolstoy's Anna Karenina

The Security of Liberty: An Examination of American Identity in the American Founding Documents

Finding Home: Man's Journey in Beethoven's Ninth Symphony

Nature's "One Long Argument": On the Role of Man's Ignorance in Charles Darwin's Origin

Achilles and the Devastation of Learning

Revenge and the Permanence of Tragedy in The Virgin Spring

Intuition and Intellection: A Theory of Parallels

Jesus and Jurisprudence: Love as the Fulfillment of the Law of Moses

Harmonizing Souls: An Examination of The Souls of Black Folks

S/He Had It Coming: A Murder but Not a Crime? Seeing Justice Done in Aeschylus's Oresteia
"If we are stories," Mr. Krivak told us, "then we will struggle. The Greeks called it the agōn. The contest." The nation's colleges and universities intend to make our students enter the contest. Every good teacher know that life is full of struggle, and if we want our students to make the most of life, to enjoy it to the fullest, then they must learn how to enjoy struggle. Educators and parents must resist the all-too-human temptation to make life too comfortable for young people, who learn more about life by having to solve their own problems than by having problems solved for them.
The commencement ceremonies of May and June provide a moment's respite between the struggles of the past and the struggles yet to come. Let us wish our graduating students all the best on their future struggles, and on the riches they will realize -- both from the contests they lose and from those they win.
Related
Popular in the Community