Despite donning the glitziest jewel-encrusted bras on the catwalk, Victoria's Secret models still get pretty excited when they get their own engagement bling.
Want proof? Just check out Behati Prinsloo showing off the ring fiancé Adam Levine gave her when he proposed this week. The Namibian model sat down with Extra to discuss a new fragrance by Victoria's Secret, but talk inevitably turned to the elephant in the room: that rock.
"It's from the '30s," Prinsloo says as host AJ Calloway admired the "classic" ring.
Awww. Check out the model's beautiful engagement ring below and tell us what you think!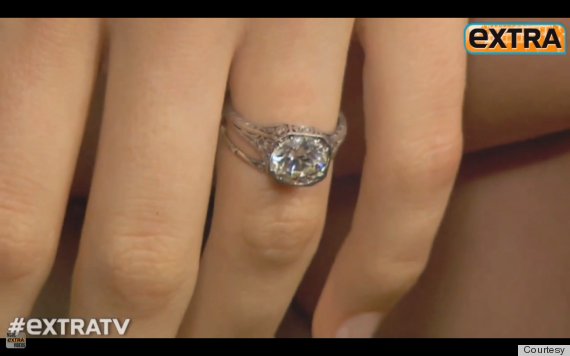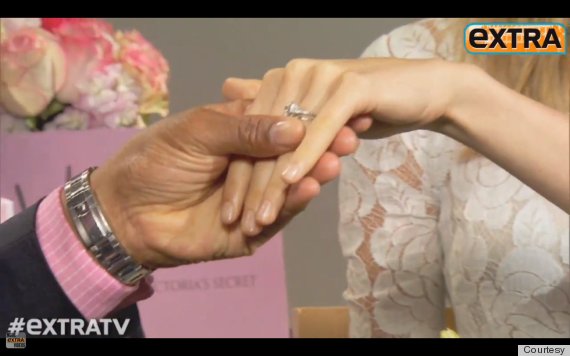 Like peanut butter and jelly...